Next >> Viewing 1 - 20 of 103 stories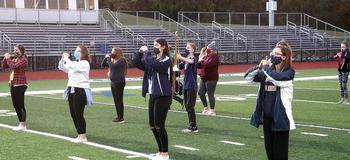 JE Marching Eagles perform streamed show at 7 p.m. Sunday:

Every year, the Jordan-Elbridge Marching Eagles participate in the Fill the Hill event, and while this year's show will look a little different, the quality of the music remains the same. The marching band will perform a streamed show at 7 p.m. Sunday, Nov. 1, at the high school stadium. Called, "Don't Stop Us Now," the show includes music from the band, Queen. The event also features senior recognitions, awards and more. Director Dan English said unlike last year, the band isn't diving into historical context, but instead playing some fun music. "We've been pushing the 'Don't Stop Us Now' theme and been telling our seniors, it's not the hand you're dealt, but how you play it," he said. "We ...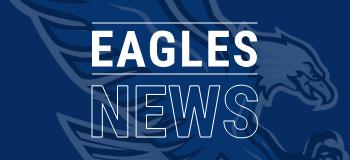 Five teams from JE earn scholar-athlete honors for fall:

The New York State Public High School Athletic Association recently recognized five varsity sports teams from JE as scholar-athlete teams for the fall sports season. To earn recognition, a total of 75 percent (or more) of a team's roster must have a GPA of 90 percent or higher. The teams include: Varsity girls soccer Varsity boys soccer Varsity girls cross country Varsity boys cross country Varsity girls tennis "Kudos to our players, coaches, and staff for their work during this uncertain school year," said Dan Stadtmiller, the district's director of health, physical education and athletics.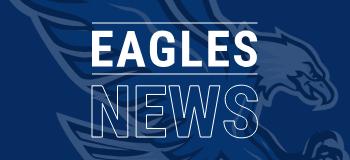 In-person learning at high school to resume on Oct. 26:

I have good news to share, we will be reopening the high school for in-person instruction a week earlier than anticipated. We have some awesome substitute teachers who have stepped up to the plate so we can staff the high school next week. Therefore, in-school classes will resume at Jordan-Elbridge High School on Monday, Oct. 26 . Students who were placed on quarantine may return to school on Friday, Oct. 30. All students who were placed on quarantine were contacted personally to inform them of returning to school no earlier than Friday. We have also informed these students to please check their teacher's google classroom for their regular remote learning schedule starting next week. It is important for everyone to know, the Onondaga County health Department did ...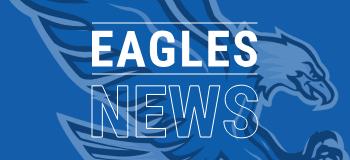 JEMS students participating in IB-centered writing contest:

Do you know any good urban legends involving Jordan-Elbridge? Well, some of the students at Jordan-Ebridge Middle School do, even if they made them up. The school's English language arts (ELA) department is hosting an International Baccalaureate (IB)-centered writing contest in October centered on creating an urban legend. The goal is to write a convincing urban legend that is set at JE and reflects its society/culture. The students have been charged with telling the tale with detail, making it believable and cautioning the middle school community about the lesson to be learned. "An aim of the Middle Years IB Progamme is to encourage students to take local, national, and global perspectives when thinking about the world," said grade 8 ELA teacher, Alexis Farnsworth. ...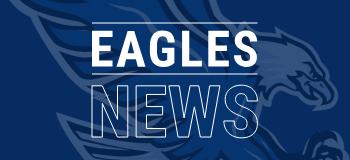 Oct. 17 Update: Remote learning and meal information for JEHS:

We will be providing breakfast and lunch for high school students over the next two weeks. Parents may choose either a daily pick up for food or a bulk pick up for the week. If you wish to receive meals please email Mr. Vita directly and we will have meals ready for you. If you would like meals starting on Monday, please email Mr. Vita today, so we know how much to prepare, Our awesome food service crew will come in on Sunday to prepare. The high school will be open for meal pick up from 9-11 a.m., Monday through Friday. Pick up will be in the back of the high school. Mr. Vita's email is below. bvita@jecsd.org If you would like meals, but have no transportation. Please let Mr. Vita know and our SRO's we will make a bulk delivery to your home. BOCES students, ...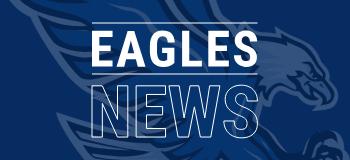 High school student tests positive for COVID-19; school will switch to remote learning through Oct. 30:

On Oct. 16, Jordan-Elbridge received notice from the Onondaga County Health Department that a Jordan-Elbridge High School student tested positive for COVID-19. This student, like so many of our students, is active in school life and co-curricular activities. As you can imagine, the contact tracing list was extensive. Therefore, in consultation with the Onondaga County Health Department, Jordan-Elbridge High School will switch to all remote learning beginning Monday, Oct. 19, through Friday, Oct. 30. In-school learning will resume at the high school on Monday, Nov. 2. The Onondaga County Health Department will be contacting all staff and students under quarantine this weekend. There will be no high school sports or band on Monday as the district will need time to cross reference ...

Tickets on sale now for streamed JE musical production:

Tickets for the Jordan-Elbridge Musical Players rescheduled production of "The Hunchback of Notre Dame" are now on sale online. The musical will be streamed for the public at 7 p.m. Oct. 23-24 and 2 p.m. Sunday, Oct. 25. Single viewer tickets are $15 and family tickets are $50. To buy tickets, click here. Based on the Victor Hugo novel, the production features songs from the Disney film. It showcases the film's Academy Award-nominated score, as well as new songs by Alan Menken and Stephen Schwartz. The musical begins as the bells of Notre Dame sound through the famed cathedral in 15th century Paris, and "Quasimodo," the bell-ringer who longs to be "Out There," observes all of Paris reveling in the Feast of Fools. Director Denise Deapo said ...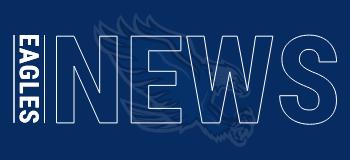 Middle School student at JE tests positive for COVID-19; health department clears the district to remain open:

On Thursday, October 1, 2020, Jordan-Elbridge Central School District officials learned that a Jordan-Elbridge Middle School student had tested positive for COVID-19. The Onondaga County Health Department (OCHD) has cleared the district to remain open. The middle school student had been out of school for a week and has had no contact with other students. As a result, no contact tracing was necessary and school operations will not be impacted. The welfare of our students and staff is our primary concern. Since the start of the school year, the district has been thoroughly cleaning and disinfecting our school buildings in accordance with guidance from the New York State Department of Health and the CDC. The district also continues to strictly adhere to facemask and social distancing ...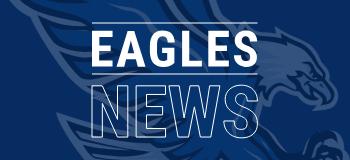 Grade 8 ELA students participating in NY Times contest documenting events of 2020:

The events of 2020 have affected many people in various ways, and the grade 8 English Language Arts (ELA) students in Alexis Farnsworth's class have been tasked with documenting how its events have challenged or changed them. The students are not only doing it for class, but they're participating in a contest through the New York Times called "Coming of Age in 2020." The contest asks students to submit an artifact (such as a video, photograph, illustration, journal entry, etc.) that captures their experience during the COVID-19 pandemic, and write an artist statement that describes the ways they have changed or been challenged. "Combined, these artifacts will represent the JE teen perspective on the pandemic," Farnsworth said. "Since ...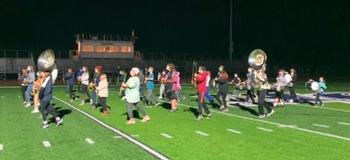 JE Marching Eagles look forward to a season of virtual competitions:

About two weeks ago, the Jordan-Elbridge Marching Eagles found out there would be a season. Its members couldn't be happier. The band has about 50 students, and director Dan English said despite living in trying times, the band's numbers have increased since last year. The band started practicing the week of Sept. 28, and English said it feels great. "Seeing the students back together making music with their friends made us all very happy," he said. "We have a great opportunity this year to try some new things that have never been done before. We have entered into virtual competitions with other schools from different states including, New Jersey, Pennsylvania and Delaware. This is a new experience for the band and one we plan to supplement ...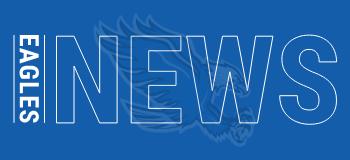 Hall of Fame boys cross country coach retires:

Jordan-Elbridge Athletic Hall of Fame member Roger Roman, who has coached the varsity boys cross country team since 1985, has decided to retire. His career at JE includes seven Section III championships, 12 league crowns and one state championship in 1998. He also finishes with a 171-48 record in the league. "It was time. I am proud of my legacy," he said. "I could still do it for 10 years, but the time was right." Roman coached multiple teams during his time at JE. He coached varsity baseball from 1985-1998, modified boys basketball (grade 7) from 1989-2012 and boys indoor and outdoor track and field. "The first team I coached was modified baseball in Fulton in 1980. I've coached a total of 113 interscholastic teams in my career," ...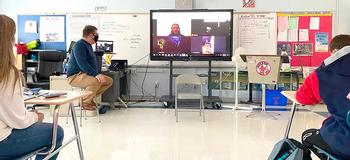 JEHS class features both remote and in-person learners:

In some classes at Jordan-Elbridge High School, things might look a little bit different this year. But that doesn't mean students aren't learning core skills. Jason Kufs Mod 7 psychology class currently has 10 seniors. Five of those are in class and five are remote. The students at home use Zoom to attend, and during class, Kufs connects his Chrombook to a Promethean board. That means all the students – both at home and in class – can see each other. "It has been amazing so far. The class runs as a synchronized hybrid," Kufs said. "The remote kids I have spoken to like feeling part of being in regular school, and the in-person kids like seeing friends/classmates that they would not communicate with otherwise." Both home ...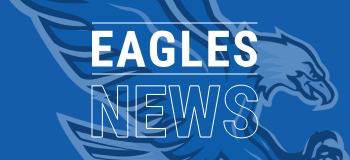 COVID testing available for students and staff starting Sept. 21:

Onondaga County, Upstate Medical University and Nascentia Health is offering COVID-19 symptomatic testing to students and staff. The testing site is open Monday-Friday and will expand hours to meet the demands of the community.This will be saliva based testing with an average turnaround time of 24-36 hours. Results will be available through an online portal. Information regarding the portal will be provided following the testing process. Any child under the age of 18 must be accompanied by an adult who is able to provide parental consent. All tests require registration by calling the Upstate Medical COVID Hotline at 315-464-2582 and selecting option #4. Please follow these guidelines for testing: Students and employees MUST pre-register for a test; employees should not eat or drink anything, ...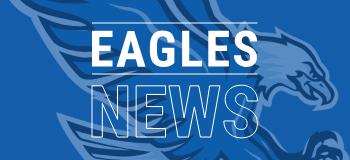 Meet the new teachers at JE:

Kristen Kasky – Jordan-Elbridge Dynamic Intermediate School music teacher "I have always loved music growing up, and knew from a very young age that I wanted to become a music teacher so that I could help spread my love for music to the new generation." So says new Jordan-Elbridge Intermediate Dynamic School music teacher Kristen Kasky, who is entering her second year of teaching. The New Hartford native earned her bachelor's degree in music education from Ithaca College and will teach general music to grade 4 students at Jordan-Elbridge. Kasky, who describes herself as "patient and Disney-loving," feels that she brings a lot of energy to the position and looks forward to taking on any challenge. She was excited to come to the ...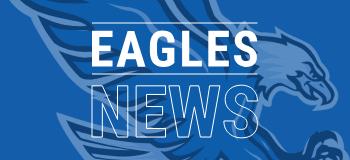 First day of school information; all buildings open for in-person learning every day:

On Friday, Aug. 7, Governor Andrew Cuomo announced that in-person instruction is permitted in all regions of New York state for the start of the 2020-21 school year based on current COVID-19 infection rates, while also outlining new requirements related to school reopening plans . Arrival/Dismissal Information for JE Schools Reopening Information To Know: School-by-School The first day of school at Jordan-Elbridge is Sept. 8, and the district will open its schools for in-person learning to students in pre-kindergarten through grade 12 every weekday. District leaders created a reopening committee of more than 60 members (consisting of parents, teachers, community members and more) and set a goal to open schools to students in ...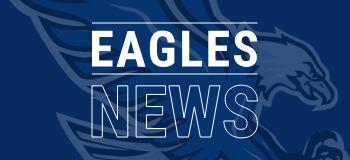 VIDEO: Welcome back/things to know for each school building for 2020-21:

The first day of school is Sept. 8. Please see the links below for welcome back videos from each school building featuring changes and things to know for the 2020-21 school year. Jordan-Elbridge High School. To watch the video, click here . Jordan-Elbridge Middle School. To watch the video, click here. Elbridge Elementary. To watch the video, click here. To see a JEDIS orientation presentation , please click here.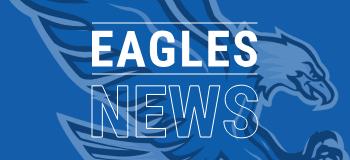 Recordings of Parent Reopening Forums:

Please see the recordings below from the Parent Reopen Forums held thus far. High School Forum Recording from, Wednesday, August 19 To watch it you must enter the password Ksk8D&gF after you click here Middle School Forum Recording from, Thursday, August 20 To watch it you must enter the password q9o@6D!Z after you click here JEDIS Forum Recording from, Friday, August 21 To watch it you must enter the password @zaaS@5p after you click here Elbridge Elementary Forum Recording from, Monday, August 24 To watch the forum, please visit this page.
Next >> Viewing 1 - 20 of 103 stories