Next >> Viewing 1 - 20 of 79 stories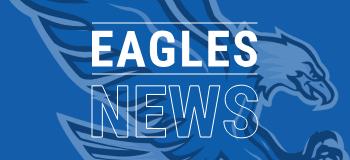 JEHS inducts 27 students into NYS Science Honor Society:

Jordan-Elbridge High School recently inducted 27 new members into its branch of the New York State Science Honor Society. The new members include: Anisa Adi, Laura Alcock, Francesca Brown, Bayleigh Clark, Elizabeth Conrad, Alena DeLap, Clara Derby, Jillian Ferris, Stephanie Frost, Samantha Gleason, Troy Gleason, Kasey Jackson, Elora Kunz, Paige Lane, Kyler Langhorn, Nicholas Long, Ariel Mead, Margo Miller, Emily Mocyk, Ivan Orozco, Hannah Osborn, Rylie Platt, Hannah Power, Valerie Reith, Ryan Rivenburgh, Kendall Shaw and Gabrielle Skotniski. The New York State Science Honor Society was founded in 1991 and was the precursor to the National Science Honor Society. The organization is managed by the Science Teacher's Association of New York State (STANYS) and seeks to promote ideals ...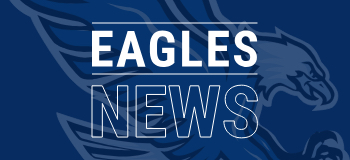 JE boys' varsity cross country team wins first Sectional crown in more than 10 years:

The Jordan-Elbridge boys' varsity cross country team earned the Section III C2 crown during a championship meet in November. It is their first championship since 2008. Coach Roger Roman said the 9-member team lost one of its top runners about a week before the championship, but Zach Barber stepped up and delivered a "top performance." "This team is all about hard work and dedication. If you want to put the time in you can be great, and these guys do it all year," Roman said. "The boys run year round and train all summer. It's good old-fashioned work ethic that got us to where we are." The team consists of five seniors.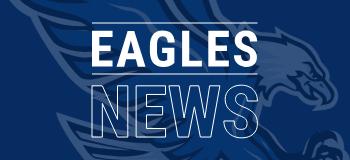 JE sports teams raise more than $1,800 during cancer benefits:

The boys and girls' varsity soccer teams raised $1,265 during a Kick Out Cancer event in the fall, and the varsity cross country teams also raised $620. The donations will benefit the Upstate Golisano Children's Hospital and Upstate Cancer Center. During the games, the teams wore special jerseys. Athletic director Dan Stadtmiller said he always asks Jordan-Elbridge's athletic teams to help give back to the community, and this year they had some extra help. The director of the More than a Game Foundation, Anthony Richmond, also coaches the girls' soccer team. "This provided our teams with a direct resource to a local organization," he said. "Teams are free to select any community service project they'd like to participate in each ...
JE Drama Club presents Agatha Christie's "Witness for The Prosecution" on Nov. 22-23:

The Jordan-Elbridge Drama Club presents the show, "Witness for the Prosecution" by Agatha Christie at 7 p.m. Nov. 22-23 in the high school auditorium. Tickets are $7 and available at the door. The suspenseful thriller centers on a young man, Leonard Vole, who is accused of murdering a rich, lonely widow. The courtroom drama is complete with shocking witness testimonies, impassioned outbursts and a fight to find out what really happened on the night in question. Director Denise Deapo said the show has been very educational for the students, and has pushed them to become better performers. She said they have been learning the similarities and differences between American and British courtroom procedures, and most of the actors have had to develop British, Scottish or German ...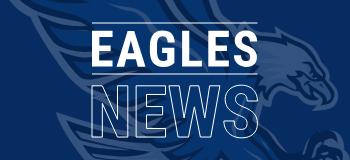 Elbridge Elementary welcomes new second grade teacher:

New Elbridge Elementary second grade teacher Christy Wangsness wanted to come to Jordan-Elbridge because she wanted be a part of the team and help fulfill the mission of cultivating the best in personal growth and achievement in students. Wangsness brings more than 15 years of teaching experience to the district and has taught pre-school and grades 1-4 during her career. She received her bachelor's degree from Mount St. Mary's University in Maryland and her master's from George Mason University. She became a teacher because she has a passion for working with kids and loves to see them light up when they learn something new. When she teaches, Wangsness said she likes to incorporate collaborative and cooperative learning into her lessons as much as possible. ...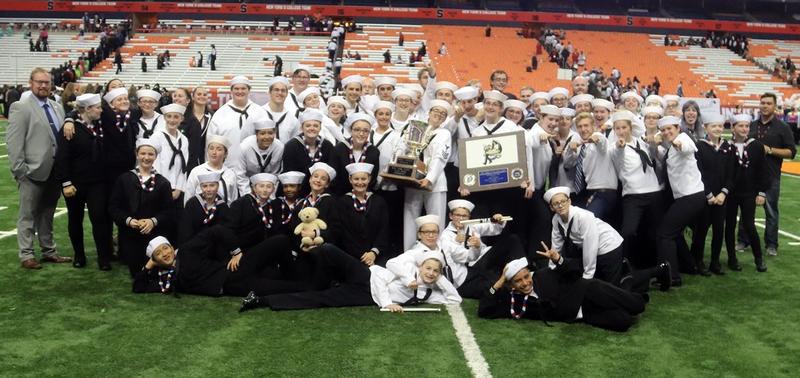 Marching Eagles take Governor's Cup at NYS championships:

For the second consecutive year, the Jordan-Elbridge Marching Eagles took home the Governor's Cup at the NYS Field Band Conference Championships held at the Carrier Dome on Oct. 27. The Marching Eagles finished as the highest scoring band in the state in the Small School 3 class. At the competition, the Marching Eagles came in second in their class, but the first place team hailed from New Jersey. A total of 53 bands competed. "I think the kids stepped it up this year. They enjoyed the show itself and really wanted to bring it to life," said band director Randall Bennett. "The kids were excited about it and celebrating." The Marching Eagles' show, called "Band 22," depicted the musical story of the band that was on the USS ...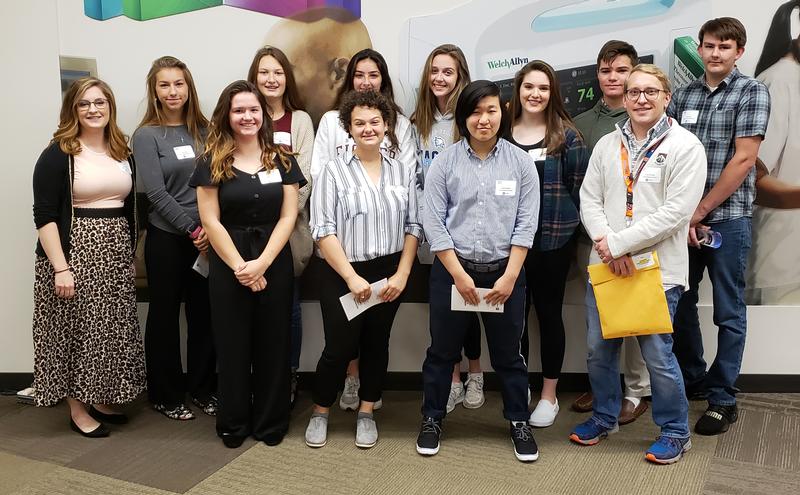 JEHS students attend manufacturing career day:

In early October, technology students at Jordan-Elbridge High School attended the 10th Annual Manufacturing Career Day at Hill-Rom in Skaneateles. The ten students came from grades 10-12 and attended because of their interest in the science, technology, engineering and math (STEM) field. Held annually on the first Friday in October, Manufacturing Day helps show the reality of modern manufacturing careers by encouraging thousands of companies and educational institutions around the nation to open their doors to students, parents, teachers and community leaders. This year, students were given the opportunity to engage with marketing strategists, engineers and technical personal who work at Hill-Rom. "The students seemed very engaged and enthusiastic when they were there," ...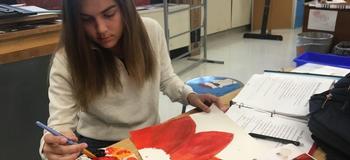 AP art class at JEHS gains popularity amongst students; gives them a chance to earn college credits:

Last year, three students in the AP art class at Jordan-Elbridge High School earned credits for college. In the coming years, the teachers hope that number will rise even higher considering they now have 12 students in the class and many other students asking about it. AP art – taught by Katie DeLorenzo and Theresa Bondgren – is now in its second year. Students are enrolled in the class for two years. In their first year, students work on exploring art techniques that are a part of drawing, painting and computer arts (or a combination of them all). The teachers work with the students to discover their style and prepare them for their "concentration pieces," which are works that have a theme based on their personal beliefs and experiences. "I love the ...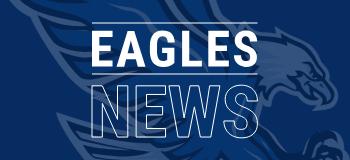 First installment of 2019-20 school taxes is due by Oct.4:

The first installment of 2019-20 school taxes is due by Oct. 4. Anyone with questions can call Catherine Hardman at 315-689-8500 ext. 5105. Payments can be mailed to: Jordan-Elbridge Central School District PO Box 1150 Jordan, N.Y. 13080 Or, they may be made in person at: Lyons National Bank 2 North Main St. Jordan Bank hours: Monday – Wednesday: 9 a.m. – 3 p.m. Thursday: 9 a.m. – 4:30 p.m. Friday: 9 a.m – 6 p.m. Saturday: 9 a.m – noon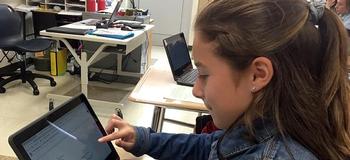 Grades 3 and 6 go digital with Chromebooks:

During a recent autobiographical scrapbook project in Drew Deapo's grade 6 individuals and societies (social studies) class, students completed a list of activities relying solely on digital tools, including new Chromebooks. Thanks to a 1:1 initiative, Jordan-Elbridge has provided all the students in grades 3 and 6 with Chromebooks, or laptops that use the Google Chrome operating system. The Chromebooks utilize the platform, Google Classroom, where teachers can create, distribute and grade assignments. The students pick up their Chromebook at the beginning of the day and hand them in before they leave. Deapo said the Chromebooks allow students to work on class assignments during class time as well as study halls or other times throughout the day. When he teaches ...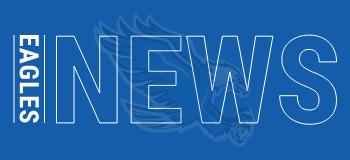 Sounds of Autumn Home Show at JE draws more than 1,300 spectators; Marching Eagles win first in class:

The Jordan-Elbridge Marching Eagles won first place in their class in front of more than 1,300 spectators at the 39th Annual Sounds of Autumn Home Show at JE on Sept. 7. The show featured marching bands from eight schools around the area. Each band performed a 7-minute show and received a score from a panel of judges. The Marching Eagles received a total score of 64.5 points, representing an increase of 4.2 points from last year. "The performance was their best run through of the year so far. It was even better than last year and all the judges agreed on that," marching band director Randall Bennett said. "The whole competition ran extremely smoothly. Our kids are very dedicated. They are taking the show with ownership and making it happen." ...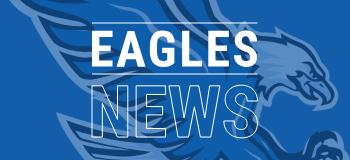 2019-20 marks first full year of OCC Advantage Program at JEHS:

The 2019-20 school year will mark the first full year of the Onondaga Community College Advantage Program at Jordan-Elbridge High School. The program allows students who meet certain criteria to attend the college on a full scholarship after they graduate. In January, freshmen at JEHS signed up for the program, and principal Mark Schermerhorn said about 87 percent of the students involved fulfilled the criteria for their first year. About 60 students are currently in the program. The current freshmen can sign up during a kick-off ceremony on Jan. 27. There will also be a new school counselor, Kim MacDonald (see profile on page 3), tasked with being the OCC Advantage coordinator. "We're happy with the results of the first year of the program," Schermerhorn ...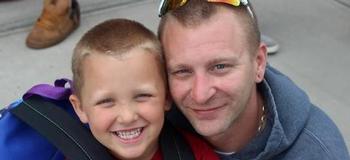 First day of school photos:

Cloudy skies didn't seem to dampen the spirits of the students as they arrived for a new year of school on Tuesday, Sept. 3. To see photos of the first day, please scroll down.
Meet the new teachers/staff at JE:

Anna Fikes – Grade 4 ELA teacher Teaching at Jordan-Elbridge represents a homecoming for Anna Fikes. The new grade 4 English language arts (ELA) teacher at the Jordan-Elbridge Dynamic Intermediate School lives in the district and graduated from the high school in 2003. Fikes comes from a family of educators and enters year 13 of her teaching career. Before coming to JE, she taught grades 1, 3 and 5 at Port Byron. She earned her bachelor's degree in education and special education from Niagara University and her master's in elementary and special education for grades 1-6 at Le Moyne College. She says she loves children because of their genuine curiosity and unique personalities and senses of humor. She calls her style fun and engaging, but says there are ...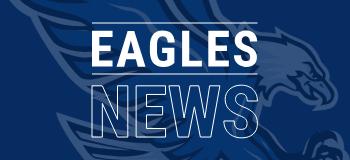 Jordan-Elbridge adds fourth school resource officer; move will help provide coverage during nighttime events and practices:

Starting this year, Lynette DelFavero will be the fourth school resource officer (SRO) at Jordan-Elbridge. She joins a team that includes Edward McIlroy at Elbridge Elementary, Dennis Burlingame at Jordan-Elbridge Middle School and Timothy Siddall at Jordan-Elbridge High School. The positions ensure that there is an SRO for each school in the district, and also enables the district to provide security at nighttime events and practices. DelFavero – who has two children in the district – brings more than 20 years of law enforcement to JE. She recently retired as a deputy chief at the Syracuse Police Department. A native of Jamesville, she earned a bachelor's degree in sports and exercise science from the University at Buffalo and a master's in public administration ...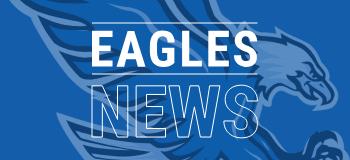 Students in grades 6-8 to receive additional math, ELA and science instruction during labs:

Starting in the 2019-20 school year, Jordan-Elbridge Middle School students in grades 6-8 will receive additional instruction in math and English language arts (ELA) in the form of new labs. Students will also receive additional instruction in science. Although science classes have always included a lab, these exploratory experiences will occur more often. The ELA and math labs constitute a redesign of Eagle Mod and will be held for 40 minutes every other day. Since the labs will be an extension of each class, students will receive a grade. District leaders say the ELA labs will be dedicated to independent accountable reading, literature circles, a writer's workshop and vocabulary development. The math labs will center on independent application of skills, math journals, ...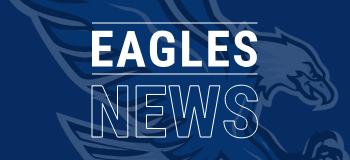 JE BOE eliminates 2019-20 tax levy increase:

On July 10th, the Jordan-Elbridge Central School District Board of Education voted to use fund balance to eliminate the planned tax levy increase for 2019-20. In May, district residents approved the district's 2019-20 budget, which carried a 1.65 percent tax levy increase. However, as the fiscal year drew to a close in June, the combination of less expenditures and greater than anticipated revenues lead district leaders to recommend allocating additional fund balance to eliminate the 2019-20 tax levy increase. This is the third time in four years that the Jordan-Elbridge Central School District has presented a 0 tax levy increase to district residents. Superintendent James Froio said the district's budget practices include focusing on maximizing revenues and managing ...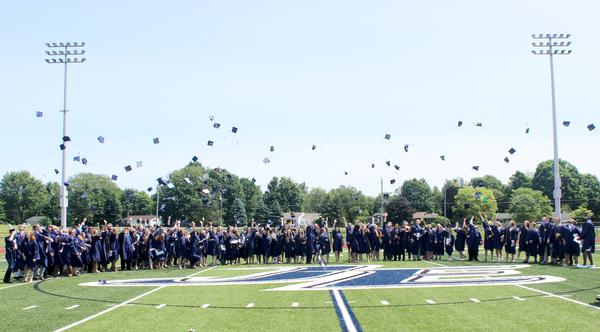 Congratulations to the Class of 2019:

A total of 109 Jordan-Elbridge students crossed the stage to accept their diplomas during the Class of 2019 commencement ceremony on June 22. Superintendent James Froio welcomed those who packed the stands to the district's 55th commencement ceremony, which was the first to be held outside at the high school stadium. Senior Mackenzie Eck receives her associate degree from OCC president, Dr. Casey Crabill. Following the National Anthem, keynote speaker and Board of Education president David Gallaro congratulated the students for their accomplishments. He talked about how the learning in life never actually stops and how failure is just a diversion on the road of life. He then went on to mention the early struggles of recent "Jeopardy!" champion, ...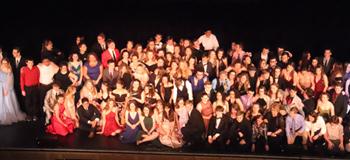 JE wins four Syracuse High School Theatre Awards:

Jordan-Elbridge took home four awards including best overall production for a medium school for "On the Town," at the Fifth Annual Syracuse High School Theatre Awards held at the Landmark Theatre on June 2. The red carpet event honored students from more than 25 area schools and recognized their accomplishments in 14 categories. Jordan-Elbridge also won for outstanding dance performance by a cast. Individual winners included: sophomore Nicholas Webster, who won outstanding performance by a rising star actor in his role as Ozzie; and sophomore Ariel Mead, who won outstanding performance by a rising star actress in her role as Hildy Esterhazy. Director Denise Deapo was proud and elated that JE received 13 nominations and four awards, especially in a field of so many ...
Next >> Viewing 1 - 20 of 79 stories