Next >> Viewing 1 - 20 of 64 stories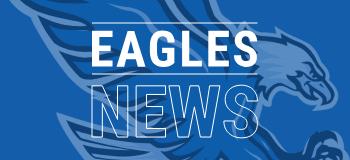 Students in grades 6-8 to receive additional math, ELA and science instruction during labs:

Starting in the 2019-20 school year, Jordan-Elbridge Middle School students in grades 6-8 will receive additional instruction in math and English language arts (ELA) in the form of new labs. Students will also receive additional instruction in science. Although science classes have always included a lab, these exploratory experiences will occur more often. The ELA and math labs constitute a redesign of Eagle Mod and will be held for 40 minutes every other day. Since the labs will be an extension of each class, students will receive a grade. District leaders say the ELA labs will be dedicated to independent accountable reading, literature circles, a writer's workshop and vocabulary development. The math labs will center on independent application of skills, math journals, ...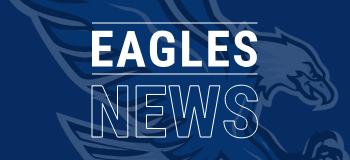 JE BOE eliminates 2019-20 tax levy increase:

On July 10th, the Jordan-Elbridge Central School District Board of Education voted to use fund balance to eliminate the planned tax levy increase for 2019-20. In May, district residents approved the district's 2019-20 budget, which carried a 1.65 percent tax levy increase. However, as the fiscal year drew to a close in June, the combination of less expenditures and greater than anticipated revenues lead district leaders to recommend allocating additional fund balance to eliminate the 2019-20 tax levy increase. This is the third time in four years that the Jordan-Elbridge Central School District has presented a 0 tax levy increase to district residents. Superintendent James Froio said the district's budget practices include focusing on maximizing revenues and managing ...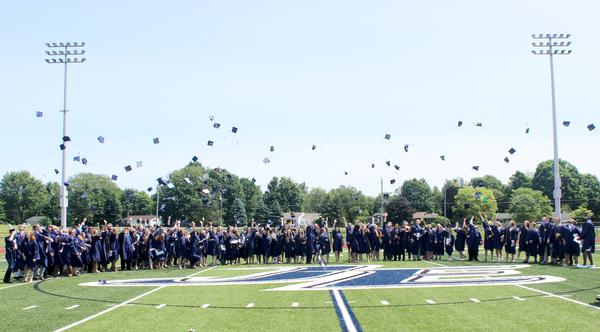 Congratulations to the Class of 2019:

A total of 109 Jordan-Elbridge students crossed the stage to accept their diplomas during the Class of 2019 commencement ceremony on June 22. Superintendent James Froio welcomed those who packed the stands to the district's 55th commencement ceremony, which was the first to be held outside at the high school stadium. Senior Mackenzie Eck receives her associate degree from OCC president, Dr. Casey Crabill. Following the National Anthem, keynote speaker and Board of Education president David Gallaro congratulated the students for their accomplishments. He talked about how the learning in life never actually stops and how failure is just a diversion on the road of life. He then went on to mention the early struggles of recent "Jeopardy!" champion, ...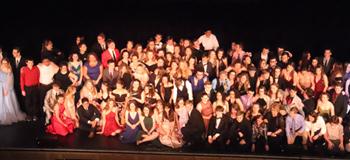 JE wins four Syracuse High School Theatre Awards:

Jordan-Elbridge took home four awards including best overall production for a medium school for "On the Town," at the Fifth Annual Syracuse High School Theatre Awards held at the Landmark Theatre on June 2. The red carpet event honored students from more than 25 area schools and recognized their accomplishments in 14 categories. Jordan-Elbridge also won for outstanding dance performance by a cast. Individual winners included: sophomore Nicholas Webster, who won outstanding performance by a rising star actor in his role as Ozzie; and sophomore Ariel Mead, who won outstanding performance by a rising star actress in her role as Hildy Esterhazy. Director Denise Deapo was proud and elated that JE received 13 nominations and four awards, especially in a field of so many ...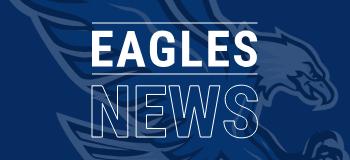 Voters approve 2019-20 Jordan-Elbridge school budget; elect three board members:

On May 21, Jordan-Elbridge Central School District voters approved the district's $31,825,000 budget for 2019-20 with 275 yes votes to 103 no votes, elected three Board of Education members, and also voted to establish a capital reserve fund (283 yes and 96 no). Voters supported an increase of $5,000 for the Elbridge Free Library (284 yes, 94 no) and an increase of $5,000 for the Jordan Bramley Library (292 yes, 89 no). Voters also elected three candidates for three open Board of Education seats. Jodi May, 284 votes Karen Guerrette, 282 votes William Childres, 272 votes All will serve three-year terms. "We are thankful to all of our community members who came out and voted today," said Superintendent James Froio. "Our residents should ...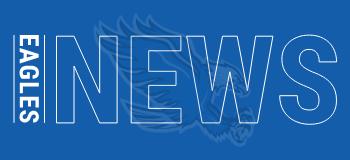 Wall of Honor nominations due June 7:

Nominations for the Jordan-Elbridge Wall of Honor are due on June 7. Past honorees include: Joyce McManus, Doug Milton, Herm Fedrizzi, Vickie Jewett, Diana Rynkiewicz, Doris Baird, Noel Hotchkiss, Gregory and Shirley Drummond, Donald Bard Sr., Susan McCoy, Nancy Rizzieri, Mary Bartoszewski, Louis Barbaglia, Cathy Meixner, Gina Clifford, James A'Hearn, Roxann Sherman, Ken Bush and Mary Lou Varga. Nominees do not have to be an employee of the district to qualify for this honor. To nominate someone, please click here to fill out the form.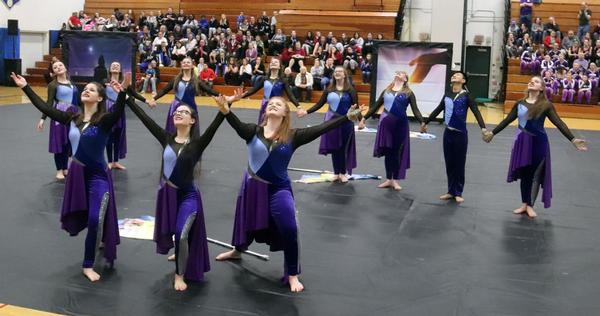 JE varsity winter guard earns bronze at MYCGC Championships:

The Jordan-Elbridge varsity winter guard earned a bronze medal at the Mid-York Color Guard Circuit Championships on March 30. Teacher Zachary Moser said that during the competition, they gave their finest performance of the season with a score of 80.77 in the SA-2 class. The 11-member unit is comprised of juniors Maria LaFleur and Shannen Rozner; sophomores Tiffani McMahon, Emily Mocyk, Hannah Porter and Susan Powell; and freshmen Ashley Gorton, Brittni Hand, Nolan Jackson, Elora Kunz and Rachel Luziani. Additionally, the JV Winter Guard competed in the cadet class, earning a fourth place finish out of eight groups with a score of 76.11.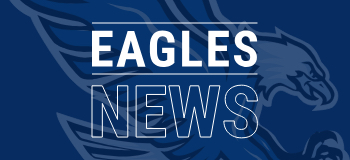 JE earns 2019 Best Community for Music Education for seventh consecutive year:

For the seventh consecutive year, the National Association of Music Merchants Foundation (NAMM) designated Jordan-Elbridge as a "Best Community for Music Education (BCME)." JE joins 622 other districts across the nation. Winning districts set the bar in offering students access to comprehensive music education. Now in its 20th year, the awards program recognizes outstanding efforts by teachers, administrators, parents, students and community leaders who have made music education part of the curriculum. According to the organization, designations are made to districts and schools that demonstrate an exceptionally high commitment and access to music education. "It is a tribute to the great community, student body, faculty and administration that we can continue ...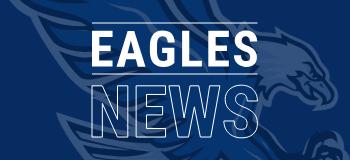 JE students selected to perform in Elementary All-County Music Festival:

A total of 10 students from Jordan-Elbridge have been selected to perform in the Elementary All-County Music Festival at North Syracuse Junior High School on April 5-6. The students were selected from hundreds of students in schools across the county. All-county band selections include: Roanan Ross (alto saxophone), Emerson Derby (trombone), Maddisyn Cruikshank (clarinet) and Mia Kotlarz (flute) All-county chorus selections include: Brooke Chiaramonte, Alexander Kunz, Madison Leonard, Dale McShane, Emma Rose and Madeline Wisniewski. All-county band selections include: Mia Kotlarz (flute), Maddisyn Cruikshank (clarinet), Roanan Ross (alto saxophone) and Emerson Derby (trombone). All-county chorus selections include: ...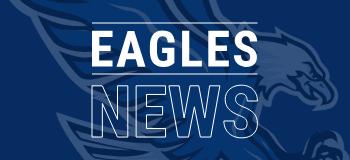 Computer Based Testing (CBT) information for Parents/Guardians of students in 3rd through 5th grades:

Dear Parent/Guardian: Students in grades 3, 4, and 5 will participate in Computer Based Testing (CBT) for the upcoming New York State assessments in math and ELA. The ELA assessment is scheduled to take place April 3rd and 4th. The math assessment is scheduled to take place on May 1st and 2nd. Since last year, our students have been learning the tools and functions of CBT in computer specials and classroom lessons. Recently, these students participated in a CBT simulation to practice what the real testing experience will be like. New York State started administering some statewide assessments on computer in 2016. The NYS Department of Education is working to transition all state testing to computer by 2020. Many local elementary schools, such as Cato-Meridian ...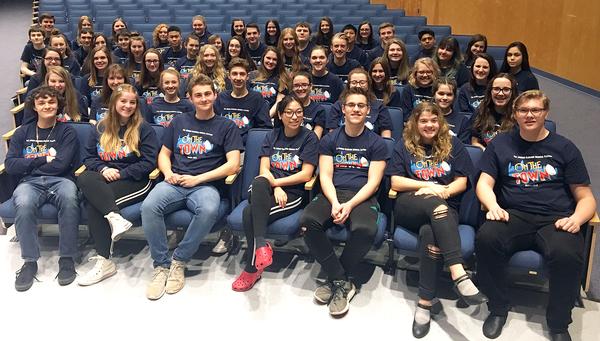 JE Musical Players present 'On the Town' on March 15-16:

Get ready to hear some iconic music as the JE Musical Players bring "On the Town" to the stage at 7:30 p.m., on March 15-16 in the high school auditorium. On The Town features a musical blend of ballet, jazz, comedy and iconic orchestral music by Leonard Bernstein with playful lyrics and book by Betty Comden and Adolph Green. The show's celebrated score includes a number of musical theatre standards, including "Come Up To My Place," "I Can Cook, Too," "Some Other Time," and "New York, New York." Set in 1944, the story centers on three sailors on a 24-hour leave in New York City and the three women who occupy their time. One falls for a high society museum anthropologist, one for a brassy taxi cab driver and the other spends the ...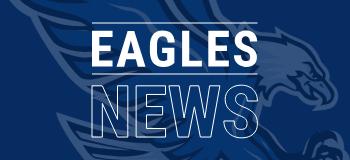 Multiple winners from JE at 2019 Perennial Math Competition:

Students and teams from Jordan-Elbridge Middle School and Elbridge Elementary took home multiple top awards at the 2019 Perennial Math Central N.Y. Competition held at JEHS on Jan. 19. More than 370 students and 60 teams from schools around the region participated. Individual winners from Elbridge Elementary included Logan Guerrette, Bridget Whiting and Cameron Fraher. Individual winners from Jordan-Elbridge Middle School included Ayden Campion, Alexander Kunz, Holden Taylor and Katelyn Jaimes. In the team competition, the fourth grade team from Elbridge Elementary took home a first place award. Also, four teams from Jordan-Elbridge Middle School (two from sixth grade, one from seventh grade and one from eighth grade) placed in the competition. A sixth grade team earned a first ...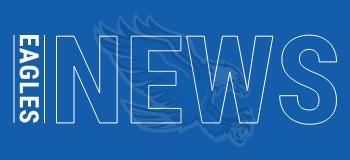 Advisory to senior citizens: changes to Enhanced STAR to take effect in 2019:

Because of changes New York state made to the Enhanced STAR tax exemption earlier this year, all residents ages 65 and over enrolled in Enhanced STAR now need to also be enrolled in the state's Income Verification Program (IVP) to continue receiving their Enhanced STAR benefit. The new state law requires all property owners who are 65 and over and eligible for Enhanced STAR to complete this form (PDF) with their local tax assessor to verify their income. To learn more, please visit the Department of Taxation and Finance website. In most communities, the deadline to enroll in IVP is March 1, 2019. If a resident is already enrolled in IVP, no action is necessary to continue receiving the Enhanced STAR exemption. Homeowners only have to enroll in IVP once. After ...
JEMS presents 12 Eagle Awards:

JEMS presented 12 students with Eagle Awards in December aligned with two attributes of the International Baccalaureate (IB) learner profiles. IB learning focuses on drawing connections between all subject areas and infusing global points of view. At the core of all IB programs are the learner profiles, 10 attributes fostered in students that promote their development as responsible members of their local, national and global communities. For the December awards, the school focused on the attributes of "balanced," and "caring." For the first time since the awards were given, students were nominated by a teacher/adult. For each student, the adult spoke about why they nominated him/her. The winners also received an IB hat that he/she can wear in school. ...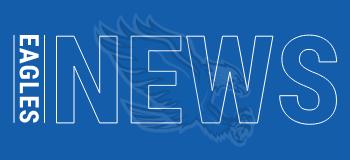 Two JEMS students advance to regional spelling bee at CBA:

Sixth grade student Seren Gardiner took first place at the annual JE Spelling Bee on Dec. 13, while seventh grader Sydney Adams took home second. More than 20 students in grades 4-8 took part in the competition. Gardiner won by spelling the word "potency" while Adams spelled "recognition" correctly. Both will now move on to represent the district in a regional written spelling bee in January at Christian Brothers Academy. The top 35 finalists will then move on to a spelling bee televised live on WCNY on March 2. To qualify for the spelling bee at the middle school, students had to score high on a written spelling test given in his/her classrooms.
Camillus Elks Lodge donates $750 in gift cards to Jordan-Elbridge holiday bazaar:

The Camillus Elks Lodge (No. 2367) donated $750 worth of Wal-Mart gift cards to the Jordan-Elbridge holiday toy and a gift bazaar in December. The lodge donated 30 cards worth $25 each. "We as Elks reach out to the community and support different organizations," said lodge secretary Bob McIntyre. Jordan-Elbridge Superintendent James Froio holds a donation from the Camillus Elks Lodge. Also standing, from left, are: Elks member, Cheryl Chesneski; passed state VP, Jim Roe; Elks member, Stan Chesneski; president for the year, Lee Ireland; and lodge secretary Bob McIntyre. "We thought this would be a great cause." The bazaar was held from 8 a.m. to noon on Dec. 8 at Elbridge Elementary. This marked the second year of the bazaar. ...
Jordan-Elbridge BOE hears about program that would allow students to attend OCC tuition-free:

Jordan-Elbridge High School students may have an opportunity to attend Onondaga Community College tuition-free thanks to the OCC Advantage Program which the Jordan-Elbridge Board of Education heard about during its regular meeting on Wednesday, Dec. 5. Representatives from OCC detailed the program which centers on college and career readiness. The program began in 2016 and various high schools from the area already participate in it. The program would start for students during their freshman year of high school. To participate, students would have to maintain a certain GPA throughout their high school career, keep a good attendance record, complete community service and successfully complete any required college readiness programming to remain eligible for free tuition. They would ...
Next >> Viewing 1 - 20 of 64 stories