Next >> Viewing 1 - 20 of 88 stories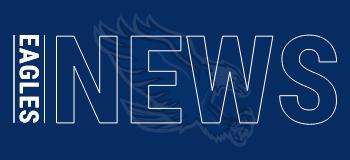 JEMS student advances to televised spelling bee on Feb. 29:

Seren Gardiner, a seventh grade student at Jordan-Elbridge Middle School, is one of 35 students from Central New York slated to compete in a televised spelling bee on WCNY on Feb. 29. Gardiner took first place for the second consecutive year at the annual JE Spelling Bee in December and automatically advanced to a regional written spelling bee at Christian Brothers Academy. Because she was one of 35 finalists there, she will now compete on television. There was not a list of words to study for the written spelling bee, so Gardiner studied from a book her mother gave her. That also coincided with her love of spelling and words. "It just feels really good. I worked so hard to get where I am," she said. Gardiner said she feels excited and nervous, and looks forward ...
Elbridge Elementary continues to celebrate diversity with Chinese acrobat show:

A Chinese acrobat show for students in January was just one of the ways Elbridge Elementary focused on celebrating diversity throughout the month. Brought to the school by the Bureau of Lectures & Concert Artists, The Fabulous Chinese Acrobats performed stunts, feats of balance and more. Principal R.J. Hartwell said giving children access to different cultural performances develops their understanding and appreciation for diversity. "The Chinese New Year takes place on Jan. 25, which is a perfect parallel to hosting the Chinese Acrobats and Dragon Show at our school," he said. "Also, with our observance of Martin Luther King Jr. Day, together we cultivate a dynamic learning environment where all are valued and respected." Meanwhile, the English Language ...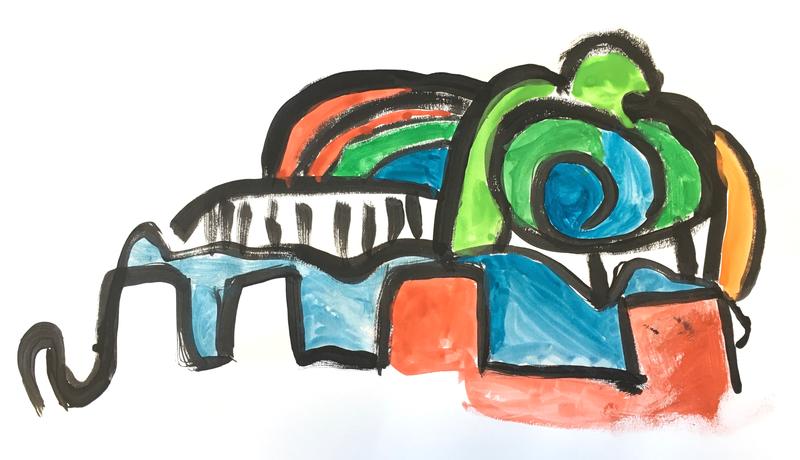 More than 50 JE students' work published in Three Lakes Sampler:

The artwork and writing of more than 50 students from the Jordan-Elbridge Central School District will be printed in this year's Three Lakes Sampler, which is published by the Talented and Gifted Advisory Committee of Cayuga Onondaga BOCES. The Three Lakes Sampler features a collection of art and writing that recognizes the creative work done by students in the component districts. There will be an opening reception celebrating all art and writing at the Schweinfurth Memorial Art Center in Auburn on Sunday, April 19, from noon to 5 p.m. The exhibit will continue to run through May 24. A piece by Madison DelCostello The following students were recognized for his/her art: Elbridge Elementary Ellie Ottman Aaron Maywalt Marley Simmons Emelia Preston ...
Seven Elbridge Elementary students' work selected for NYS Dr. Martin Luther King, Jr. Student Art & Essay Exhibition:

The art and writing of seven students from Elbridge Elementary was selected to be a part of the NYS Dr. Martin Luther King, Jr. Student Art & Essay Exhibition on display through Feb. 29 at the Empire State Plaza's South Concourse in Albany. The students whose artwork was selected includes Emelia Preston, Ellie Ottman and Nash Karcz. The students whose writing was selected includes Emma Lawless, Gracelynn Groom, Zoey Anthonson and Analise Pittsley. The exhibition coincides with the New York State Dr. Martin Luther King, Jr. Memorial Observance held at The Egg's Hart Theater on Jan. 20. According to the state's website, each year, the NYS Education Department honors Dr. King's memory by inviting schools to submit student art and essays that reflect ...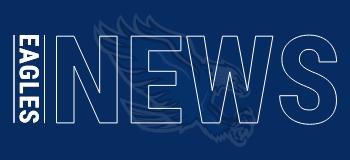 JE wrestler takes home championship at Cazenovia Invitational:

On the heels of being named the Jordan-Elbridge Athlete of the Month for December, junior wrestler Jared Lawrence earned the 220-pound championship at the Cazenovia Invitational on Jan. 11. The event featured 23 teams from around the region. Lawrence's tournament title represented JE's first since 2012. "On his way to the championship, Jared beat three wrestlers who had previously beaten him," said coach Kurt Alpha. "That is clear evidence of his tremendous improvement." Jordan-Elbridge athletic director Daniel Stadtmiller called the win "a huge accomplishment." "It shows the hard work players, coaches and parents have put in to the program," he said.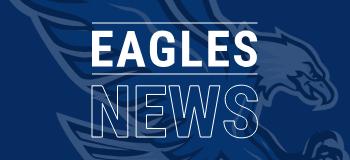 JEHS students win 42 CNY Scholastic Art awards:

A total of 19 students from Jordan-Elbridge High School received 42 awards in the 2020 CNY Scholastic Art competition. Nine students earned gold keys, or the highest honor. Also, junior Tiffani McMahon earned six honors including three gold and three silver keys. The 42 awards are the most the school has ever won. Last year, a t Gold Key winning photo, " Pretty as a Peacock," by Tiffani McMahon. otal of 22 students from JEHS took home a total of 34 awards. In the previous year, 15 students earned a total of 25 awards. Thousands of students from more than 400 school enter their works in the annual program, which also includes students from about 13 Central New York counties. Individual pieces and portfolios are awarded Gold Key (highest honor), Silver Key and ...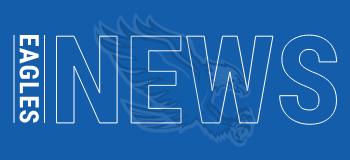 JE students selected for All-County Band and Chorus:

A total of 12 students from Jordan-Elbridge were selected to participate in the 2020 Onondaga County All-County Band and Chorus Festivals. The chorus selections include: Bayleigh Clark, Clara Derby, Frankie Brown, Elora Kunz, Ariel Mead, Tobias Love, Nick Webster, Nolan Jackson and John Reagan. Additionally, the band selections include: Kyra Dominick, Matthew Hubbard and Arika McShane. The senior high festival takes place Jan. 10-11 at West Genesee High School, and the junior high festival takes place on Jan. 24-25 at Solvay High School.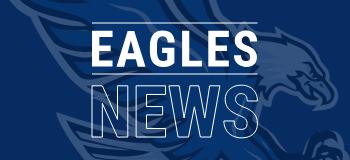 Former Elbridge Elementary teacher transitions to role of JEDIS principal intern:

Former Elbridge Elementary teacher Brooke Bastian has served in various leadership roles at JE, and looked forward to a role working with adults that would ultimately impact a great number of students. That's why this year she began serving in a one-year post as the principal intern at the Jordan-Elbridge Dynamic Intermediate School (JEDIS). Bastian works with teachers on best instructional practices, builds positive relationships with students using the school's SOAR program, and leads a multi-tiered system of support (MTSS) committee that works with students in small groups and individually. She also partners with families to support student growth both in and outside of school. "The position of principal intern is a great responsibility and challenge, ...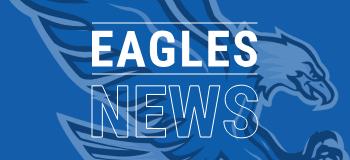 JEHS inducts 27 students into NYS Science Honor Society:

Jordan-Elbridge High School recently inducted 27 new members into its branch of the New York State Science Honor Society. The new members include: Anisa Adi, Laura Alcock, Francesca Brown, Bayleigh Clark, Elizabeth Conrad, Alena DeLap, Clara Derby, Jillian Ferris, Stephanie Frost, Samantha Gleason, Troy Gleason, Kasey Jackson, Elora Kunz, Paige Lane, Kyler Langhorn, Nicholas Long, Ariel Mead, Margo Miller, Emily Mocyk, Ivan Orozco, Hannah Osborn, Rylie Platt, Hannah Power, Valerie Reith, Ryan Rivenburgh, Kendall Shaw and Gabrielle Skotniski. The New York State Science Honor Society was founded in 1991 and was the precursor to the National Science Honor Society. The organization is managed by the Science Teacher's Association of New York State (STANYS) and seeks to promote ideals ...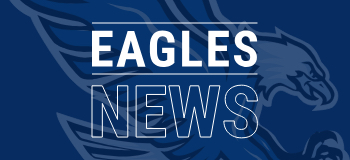 JE boys' varsity cross country team wins first Sectional crown in more than 10 years:

The Jordan-Elbridge boys' varsity cross country team earned the Section III C2 crown during a championship meet in November. It is their first championship since 2008. Coach Roger Roman said the 9-member team lost one of its top runners about a week before the championship, but Zach Barber stepped up and delivered a "top performance." "This team is all about hard work and dedication. If you want to put the time in you can be great, and these guys do it all year," Roman said. "The boys run year round and train all summer. It's good old-fashioned work ethic that got us to where we are." The team consists of five seniors.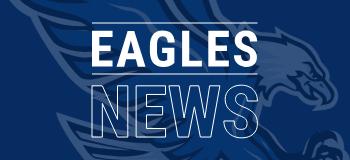 JE sports teams raise more than $1,800 during cancer benefits:

The boys and girls' varsity soccer teams raised $1,265 during a Kick Out Cancer event in the fall, and the varsity cross country teams also raised $620. The donations will benefit the Upstate Golisano Children's Hospital and Upstate Cancer Center. During the games, the teams wore special jerseys. Athletic director Dan Stadtmiller said he always asks Jordan-Elbridge's athletic teams to help give back to the community, and this year they had some extra help. The director of the More than a Game Foundation, Anthony Richmond, also coaches the girls' soccer team. "This provided our teams with a direct resource to a local organization," he said. "Teams are free to select any community service project they'd like to participate in each ...
JE Drama Club presents Agatha Christie's "Witness for The Prosecution" on Nov. 22-23:

The Jordan-Elbridge Drama Club presents the show, "Witness for the Prosecution" by Agatha Christie at 7 p.m. Nov. 22-23 in the high school auditorium. Tickets are $7 and available at the door. The suspenseful thriller centers on a young man, Leonard Vole, who is accused of murdering a rich, lonely widow. The courtroom drama is complete with shocking witness testimonies, impassioned outbursts and a fight to find out what really happened on the night in question. Director Denise Deapo said the show has been very educational for the students, and has pushed them to become better performers. She said they have been learning the similarities and differences between American and British courtroom procedures, and most of the actors have had to develop British, Scottish or German ...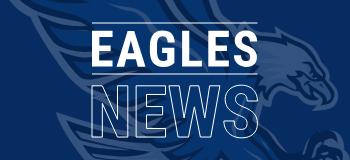 Elbridge Elementary welcomes new second grade teacher:

New Elbridge Elementary second grade teacher Christy Wangsness wanted to come to Jordan-Elbridge because she wanted be a part of the team and help fulfill the mission of cultivating the best in personal growth and achievement in students. Wangsness brings more than 15 years of teaching experience to the district and has taught pre-school and grades 1-4 during her career. She received her bachelor's degree from Mount St. Mary's University in Maryland and her master's from George Mason University. She became a teacher because she has a passion for working with kids and loves to see them light up when they learn something new. When she teaches, Wangsness said she likes to incorporate collaborative and cooperative learning into her lessons as much as possible. ...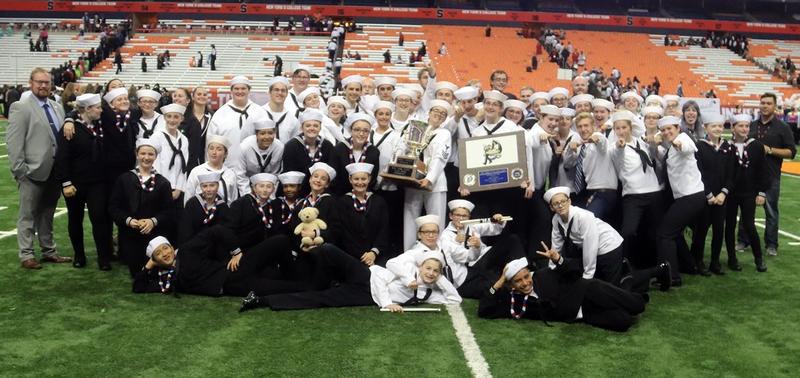 Marching Eagles take Governor's Cup at NYS championships:

For the second consecutive year, the Jordan-Elbridge Marching Eagles took home the Governor's Cup at the NYS Field Band Conference Championships held at the Carrier Dome on Oct. 27. The Marching Eagles finished as the highest scoring band in the state in the Small School 3 class. At the competition, the Marching Eagles came in second in their class, but the first place team hailed from New Jersey. A total of 53 bands competed. "I think the kids stepped it up this year. They enjoyed the show itself and really wanted to bring it to life," said band director Randall Bennett. "The kids were excited about it and celebrating." The Marching Eagles' show, called "Band 22," depicted the musical story of the band that was on the USS ...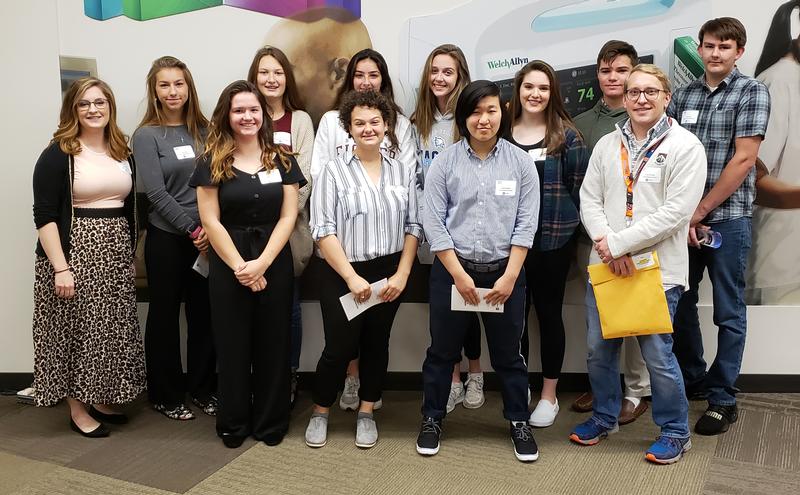 JEHS students attend manufacturing career day:

In early October, technology students at Jordan-Elbridge High School attended the 10th Annual Manufacturing Career Day at Hill-Rom in Skaneateles. The ten students came from grades 10-12 and attended because of their interest in the science, technology, engineering and math (STEM) field. Held annually on the first Friday in October, Manufacturing Day helps show the reality of modern manufacturing careers by encouraging thousands of companies and educational institutions around the nation to open their doors to students, parents, teachers and community leaders. This year, students were given the opportunity to engage with marketing strategists, engineers and technical personal who work at Hill-Rom. "The students seemed very engaged and enthusiastic when they were there," ...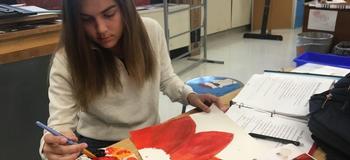 AP art class at JEHS gains popularity amongst students; gives them a chance to earn college credits:

Last year, three students in the AP art class at Jordan-Elbridge High School earned credits for college. In the coming years, the teachers hope that number will rise even higher considering they now have 12 students in the class and many other students asking about it. AP art – taught by Katie DeLorenzo and Theresa Bondgren – is now in its second year. Students are enrolled in the class for two years. In their first year, students work on exploring art techniques that are a part of drawing, painting and computer arts (or a combination of them all). The teachers work with the students to discover their style and prepare them for their "concentration pieces," which are works that have a theme based on their personal beliefs and experiences. "I love the ...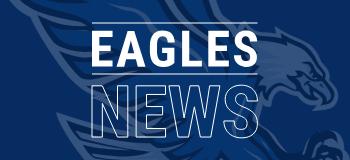 First installment of 2019-20 school taxes is due by Oct.4:

The first installment of 2019-20 school taxes is due by Oct. 4. Anyone with questions can call Catherine Hardman at 315-689-8500 ext. 5105. Payments can be mailed to: Jordan-Elbridge Central School District PO Box 1150 Jordan, N.Y. 13080 Or, they may be made in person at: Lyons National Bank 2 North Main St. Jordan Bank hours: Monday – Wednesday: 9 a.m. – 3 p.m. Thursday: 9 a.m. – 4:30 p.m. Friday: 9 a.m – 6 p.m. Saturday: 9 a.m – noon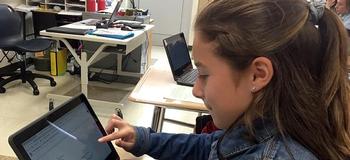 Grades 3 and 6 go digital with Chromebooks:

During a recent autobiographical scrapbook project in Drew Deapo's grade 6 individuals and societies (social studies) class, students completed a list of activities relying solely on digital tools, including new Chromebooks. Thanks to a 1:1 initiative, Jordan-Elbridge has provided all the students in grades 3 and 6 with Chromebooks, or laptops that use the Google Chrome operating system. The Chromebooks utilize the platform, Google Classroom, where teachers can create, distribute and grade assignments. The students pick up their Chromebook at the beginning of the day and hand them in before they leave. Deapo said the Chromebooks allow students to work on class assignments during class time as well as study halls or other times throughout the day. When he teaches ...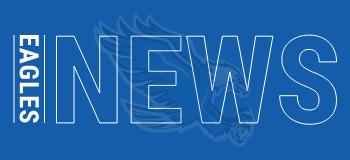 Sounds of Autumn Home Show at JE draws more than 1,300 spectators; Marching Eagles win first in class:

The Jordan-Elbridge Marching Eagles won first place in their class in front of more than 1,300 spectators at the 39th Annual Sounds of Autumn Home Show at JE on Sept. 7. The show featured marching bands from eight schools around the area. Each band performed a 7-minute show and received a score from a panel of judges. The Marching Eagles received a total score of 64.5 points, representing an increase of 4.2 points from last year. "The performance was their best run through of the year so far. It was even better than last year and all the judges agreed on that," marching band director Randall Bennett said. "The whole competition ran extremely smoothly. Our kids are very dedicated. They are taking the show with ownership and making it happen." ...
Next >> Viewing 1 - 20 of 88 stories