Next >> Viewing 1 - 20 of 113 stories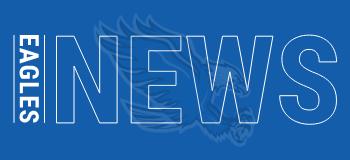 JEHS students win 14 CNY Scholastic Art awards:

A total of seven students from Jordan-Elbridge High School received 14 awards in the 2021 CNY Scholastic Art competition. Gold Key-winning entry from Elizabeth Conrad Last year, a total of 19 students from JEHS took home a total of 42 awards. Thousands of students from more than 400 school enter their works in the annual program, which also includes students from about 13 Central New York counties. Individual pieces and portfolios are awarded Gold Key (highest honor), Silver Key and Honorable Mention. Gold Key award winners will be considered for national-level recognition. All of the student's works were judged by professional artists, photographers and educators. Starting on Jan. 22, the artwork will be on display at the Whitney Applied Technology Center ...
Clothing drive pick-up on Jan. 23 from 10 a.m to 1 p.m.:

JE will be holding a clothing pick-up drive frpm 10 a.m. to 1 p.m. Jan. 23 at the high school events entry. This will be a drive through event. Please wear your masks. We will have folks directing traffic - they will guide you where to go for pickup. When you arrive, please provide your name and we will have someone deliver your items right to your car. -Superintendent James Froi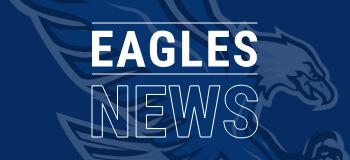 Top 3 students for the second quarter:

Jordan-Elbridge High School has announced its top three students with the best overall average for the second quarter. They are as follows: Grade 9 1. Madison DelCostello 2. Emma Donvito 3. Joshua Sorts Grade 10 1. Katherine Dristle 2. Aidan Clark 3. Sarah Lane Grade 11 1. Elora Kunz 2. Aliya Forward 3. Bayleigh Clark Grade 12 1. Laura Alcock 2. Stephanie Frost 3. Tiffani McMahon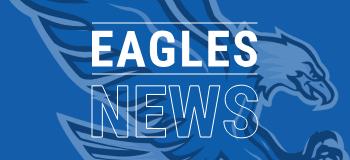 Free graphing calculator app helps JEHS math students:

Jordan-Elbridge High School math students have been utilizing a free graphing calculator app this year provided by Texas Instruments. Instead of having to purchase a real calculator this year, students have been able to download the app for free because of the COVID-19 pandemic. Math teacher Emma Hood said the app on the Chromebook is actually a nicer version of the calculator students use in class. The app can be utilized by any student who is taking a course that ends in a Regents exam. Overall, about 200 students are using the app. "By having the graphing calculator on their Chromebooks, students can now complete more difficult calculator based math problems such as probability, statistics, and graphing. Those are used in the higher level math classes such as Algebra ...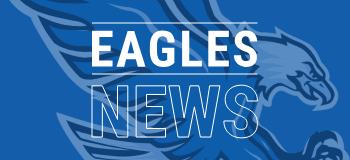 JEHS senior named to 2020 All-Central New York boys fall golf team:

Jordan-Elbridge High School senior Jeremy Meili was recently named to the 2020 All-Central New York boys fall golf team. Coach Daniel Bondgren said Jeremy Meili is one of the most dedicated athletes that he's ever had a chance to coach. "He put in time on the course that most people his age aren't willing to invest. He set goals and did whatever it took to get there. His improvement since his freshman year is astounding and he deserves all of the accolades bestowed upon him," he said. Meili also credits his success to dedication, hard work and patience. "I would also like to thank my mother, father and Mr. Bondgren for getting me back into loving the sport again," he said. "This is a great experience, and one that not ...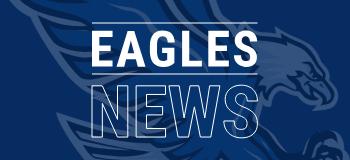 JEHS chemistry teachers utilizes technology to enhance remote instruction:

Jordan-Elbridge High School chemistry teacher Katie Knowlton recently brought a large T.V. into her classroom to use as a monitor when she teaches remotely. The monitor allows her to see as many as 38 students on the screen at the same time. Her setup also includes a document camera and a webcam so that she can teach using her Promethean board (an interactive whiteboard that allows teachers to project an image from a computer). She said there's only so much she can convey using a shared screen from her laptop, so the setup helps. Knowlton teaches four sections of Regents chemistry and one section of introduction to chemistry. She teaches about 47 students overall. She thinks the biggest benefit of remote learning is that it has made a lot of students realize how much ...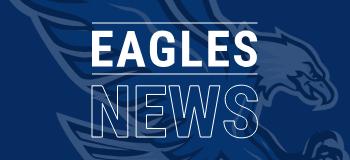 JE to go remote until Dec. 23; will re-open to in-person instruction on Jan. 4:

The Covid hotline, literally rang all day yesterday. We have many families in the community dealing directly with Covid and we have many students being tested and awaiting results. Although I think we could probably limp our way to Dec. 23, I fear it would come at a cost of having to quarantine additional staff and students and I don't want to do that to anyone over the holidays. Therefore, the Jordan-Elbridge School District will go fully remote starting Monday, Dec. 14 until Wednesday, Dec. 23. This includes all BOCES programs. We will re-open to in-person instruction on Monday, Jan. 4, 2021. We will continue to provide student meals for those that need them. On Tuesday, Dec. 15, we will have a bulk food pickup from 9-11 a.m. at the high school loading dock. If you would ...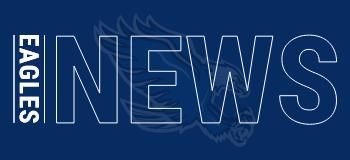 Nov. 23 Community Announcement:

Hello everyone. Over the weekend I was notified via the COVID hotline that three students tested positive. Two fourth grade students and one elementary student. We conducted contact tracing last night and contacted parents and staff who need to quarantine. If you did not hear from us, your child was not impacted. Since we had two cases in fourth grade, the entire fourth grade staff is in quarantine. Therefore, 4th grade will be taught remotely starting Monday, Nov. 30 to Friday, Dec. 4. In-person instruction for 4th grade will resume on Monday, Dec. 7. Once again, 4th grade only, will be remote for the entire week after the Thanksgiving break with in-person instruction resuming on Dec. 7. 5th grade was not impacted by these cases and school will resume for 5th grade on Monday, ...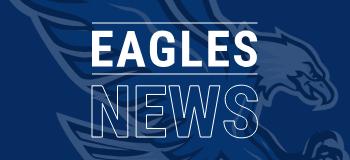 JE director of health, PE and athletics takes on role of JEDIS principal:

Jordan-Elbridge director of Health, physical education and athletics, Dan Stadtmiller, recently assumed the role as Jordan-Elbridge Dynamic Intermediate School (JEDIS) principal. He replaces Janice Schue who retired in November. Stadtmiller is in his third year in the district. As principal, his main duties include overseeing the day-to-day operations of the school including student management/supervision, teacher coverage, staff evaluations and supporting the district goals and student achievement by working with the grade 4-5 teams. He said that he loves that JE is a small, tight-knit community that has a lot pride in their school district. He said most of his experience has been at the secondary level, so he looks forward to using his role as athletic director and principal to ...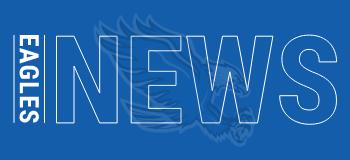 BOE approves five half days:

At its regular meeting on Nov. 4, the Jordan-Elbridge Board of Education approved five half days for the remainder of the school year. Those days are: Friday, Nov. 20 Wednesday, Dec. 23 Friday, Jan. 15. Friday, Feb. 12 Thursday, March 25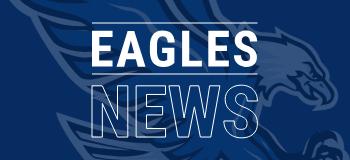 JE sponsoring "drop off" Thanksgiving food drive:

The Jordan-Elbridge Central School District is sponsoring a "drop-off" Thanksgiving food drive. Items must be dropped off at the St. Patrick's Parish Center (building behind the church), 28 N. Main St., Jordan. Specific items of need include: stuffing mix, cranberry sauce, gravy, canned fruits & vegetables, cereal, pasta, spaghetti sauce, peanut butter, jelly, tuna fish, boxed macaroni & cheese, boxed jello, boxed pudding, toilet paper, canned soup (no ramen noodles), boxed or bagged rice, and canned green beans & peas. Cash donations are also accepted. Please make a check out to: JE Food Pantry Mail to: St. Patrick's Church JE Food Pantry PO Box 567 28 N. Main St. Jordan, NY 13080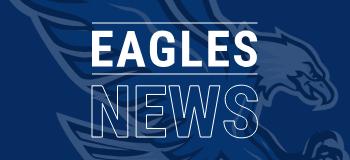 JEHS senior earns first place in snare drum category at state competition; Marching Eagles also take first in Virtual State Championship for Division I:

Jordan-Elbridge High School senior Nathan Moorehead earned first place in the advanced snare drum category during the New York State Field Band Conference Individual Competition held during the last weekend of October. There were student entries from high schools all over the state. Moorehead played a solo that he composed with coaching from band director Dan English and his other drum instructor, Mitch Pollock. The Marching Eagles also earned first place in the USBands Virtual New York State championship for Division I. "We were extremely happy to be able to get a show together and on the field, because most schools didn't even have that opportunity this year," English said. "The students worked extremely hard through tough weather to learn and ...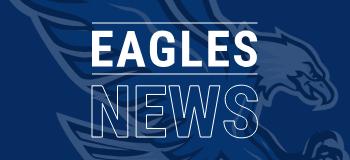 Letter to JEDIS parents; Ms. Schue to retire:

Dear JEDIS parents, Ms. Schue has elected to retire, effective November 6, 2020, after serving the Jordan-Elbridge Central School District for 21 years. Ms. Schue began her career at JE as the Elbridge Elementary Principal and in 2012 was appointed as Assistant Superintendent for Instruction. During her tenure as Assistant Superintendent, academic performance across the entire district improved substantially. Ms. Schue was also instrumental in leading the International Baccalaureate accreditation at the Middle School. Most recently, Ms. Schue assumed the additional role of JEDIS principal to help us through these challenging times. Ms. Schue was involved in every facet of school life at JE and left an indelible impression on all who she touched. Most memorable for me, was when flocks ...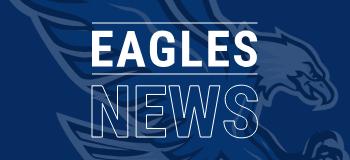 JEHS sophomore nominated for Syracuse Area Live Theater award:

Jordan-Elbridge High School sophomore Kyra Dominick has been nominated for a Syracuse Area Live Theater (SALT) Award for best leading actress in a community musical. She received the nomination for her performance in the title role of "Annie" with The Central New York Playhouse. She split the role and shares the nomination with a Vernon-Verona-Sherrill student. Dominick says she loves acting and has been in about seven shows at JE. She recently performed in the Jordan-Elbridge Musical Players production of "The Hunchback of Notre Dame," in October. "It feels nice to get nominated," she said. "I love being on stage and singing so that other people can enjoy it." The SALT Awards are in their 16th year and recognize the ...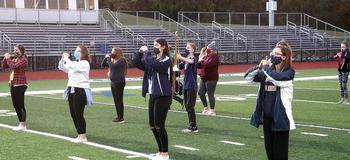 JE Marching Eagles perform streamed show at 7 p.m. Sunday:

Every year, the Jordan-Elbridge Marching Eagles participate in the Fill the Hill event, and while this year's show will look a little different, the quality of the music remains the same. The marching band will perform a streamed show at 7 p.m. Sunday, Nov. 1, at the high school stadium. Called, "Don't Stop Us Now," the show includes music from the band, Queen. The event also features senior recognitions, awards and more. Director Dan English said unlike last year, the band isn't diving into historical context, but instead playing some fun music. "We've been pushing the 'Don't Stop Us Now' theme and been telling our seniors, it's not the hand you're dealt, but how you play it," he said. "We ...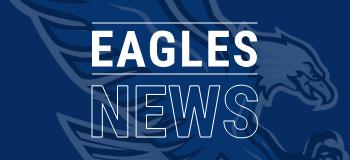 Five teams from JE earn scholar-athlete honors for fall:

The New York State Public High School Athletic Association recently recognized five varsity sports teams from JE as scholar-athlete teams for the fall sports season. To earn recognition, a total of 75 percent (or more) of a team's roster must have a GPA of 90 percent or higher. The teams include: Varsity girls soccer Varsity boys soccer Varsity girls cross country Varsity boys cross country Varsity girls tennis "Kudos to our players, coaches, and staff for their work during this uncertain school year," said Dan Stadtmiller, the district's director of health, physical education and athletics.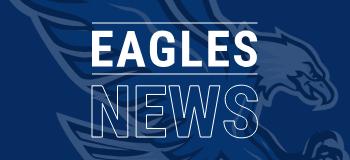 In-person learning at high school to resume on Oct. 26:

I have good news to share, we will be reopening the high school for in-person instruction a week earlier than anticipated. We have some awesome substitute teachers who have stepped up to the plate so we can staff the high school next week. Therefore, in-school classes will resume at Jordan-Elbridge High School on Monday, Oct. 26 . Students who were placed on quarantine may return to school on Friday, Oct. 30. All students who were placed on quarantine were contacted personally to inform them of returning to school no earlier than Friday. We have also informed these students to please check their teacher's google classroom for their regular remote learning schedule starting next week. It is important for everyone to know, the Onondaga County health Department did ...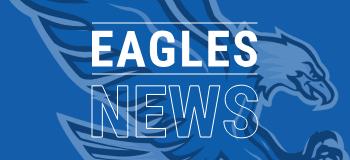 Three JEMS students win IB-centered writing contest:

Do you know any good urban legends involving Jordan-Elbridge? Well, some of the students at Jordan-Ebridge Middle School do, even if they made them up. The school's English language arts (ELA) department hosted an International Baccalaureate (IB)-centered writing contest in October centered on creating an urban legend. The goal was to write a convincing urban legend that is set at JE and reflects its society/culture. The students were charged with telling the tale with detail, making it believable and cautioning the middle school community about the lesson to be learned. The winners were: Grade 6. Abigayle Bates - A story about a haunted JE mural Grade 7. William Haumann - A story about a cursed book in the JEMS library Grade 8. Madison Bourque - A story of the ...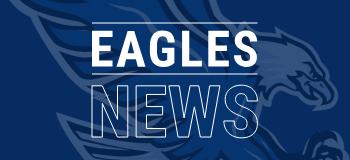 Oct. 17 Update: Remote learning and meal information for JEHS:

We will be providing breakfast and lunch for high school students over the next two weeks. Parents may choose either a daily pick up for food or a bulk pick up for the week. If you wish to receive meals please email Mr. Vita directly and we will have meals ready for you. If you would like meals starting on Monday, please email Mr. Vita today, so we know how much to prepare, Our awesome food service crew will come in on Sunday to prepare. The high school will be open for meal pick up from 9-11 a.m., Monday through Friday. Pick up will be in the back of the high school. Mr. Vita's email is below. bvita@jecsd.org If you would like meals, but have no transportation. Please let Mr. Vita know and our SRO's we will make a bulk delivery to your home. BOCES students, ...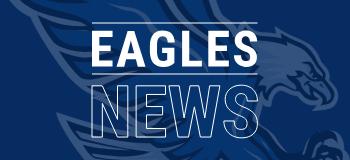 High school student tests positive for COVID-19; school will switch to remote learning through Oct. 30:

On Oct. 16, Jordan-Elbridge received notice from the Onondaga County Health Department that a Jordan-Elbridge High School student tested positive for COVID-19. This student, like so many of our students, is active in school life and co-curricular activities. As you can imagine, the contact tracing list was extensive. Therefore, in consultation with the Onondaga County Health Department, Jordan-Elbridge High School will switch to all remote learning beginning Monday, Oct. 19, through Friday, Oct. 30. In-school learning will resume at the high school on Monday, Nov. 2. The Onondaga County Health Department will be contacting all staff and students under quarantine this weekend. There will be no high school sports or band on Monday as the district will need time to cross reference ...
Next >> Viewing 1 - 20 of 113 stories