Next >> Viewing 1 - 20 of 40 stories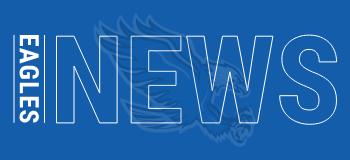 All varsity teams from JE earn scholar-athlete honors for fall:

The New York State Public High School Athletic Association recently recognized all the varsity sports teams from JE as scholar-athlete teams for the fall sports season. To earn recognition, a total of 75 percent (or more) of a team's roster must have a GPA of 90 percent or higher. The teams include: Varsity volleyball – GPA 92.45 Varsity football – GPA 90.1 Varsity girls cross country – GPA 92.85 Varsity boys cross country – GPA 90.91 Varsity girls soccer – GPA 92.00 Varsity boys soccer – GPA 92.04 Varsity girls tennis – GPA 94.45
Join JE Dollars for Scholars in Giving Tuesday on Nov. 27:

Tuesday, Nov. 27 is #GivingTuesday, a nationwide, daylong celebration of generosity, charity and community. In this season of giving thanks and spreading good cheer, the Jordan-Elbridge Dollars for Scholars ( jordan-elbridge.dollarsforscholars.org ) invites everyone to help students achieve their educational dreams. They ask anyone interested to please donate so we can ensure a brighter future for more students in our community.
JEDIS science students partake in hands-on lessons:

The fourth grade students in Molly Byrne's science class at the Jordan-Elbridge Dynamic Intermediate School (JEDIS) have been partaking in hands-on lessons throughout the year, centered on reinforcing their critical thinking, reasoning and teamwork skills. During a science, technology, math and engineering (STEM) lesson in October, students worked in groups of 3-4 and were given a set of 100 unsharpened pencils. "Students were given the task of building the tallest pencil tower using the pencils provided," Byrne said. "The activity was student-driven, and required students to use thinking and reasoning skills, and teamwork. Students were investigative and creative throughout the task." The groups built towers of various shapes including ...
JE students finish the work they started during IB project; install solar panels on home for homeless veterans:

Last year, four eighth grade students at Jordan-Elbridge partnered with two organizations to design solar panels for tiny houses for homeless veterans. The students were a part of a student club, but the venture also doubled as their International Baccalaureate (IB) community project. But even when they completed their IB project, the students kept working. Fast forward to today, and the students - Dawson Dunham, Madison Weir, Alexis DelFavero and Alena DeLap – helped install the solar panels on a tiny home in early November. With the help of teacher (and former IB advisor) Ray Panek and the non-profit organization Street Addiction Institute Inc., the students started a Go Fund Me page and raised more than $3,500 to purchase the solar panel equipment to power one home. ...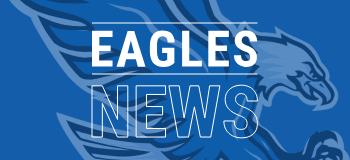 JEHS senior looks to earn associate's degree through Early College High School program:

When senior Mackenzie Eck graduates from Jordan-Elbridge High School in June, she won't just have a high school diploma. Eck expects to be the first JEHS student to graduate with an associate's degree, thanks to the school's Early College High School program, which is offered in conjunction with Onondaga Community College (OCC). Now in its third year, the ECHS program affords students the opportunity to earn high school and college credits concurrently and graduate with two degrees: A New York high school diploma and associate's degree. The college credits earned in the program also transfer to SUNY schools. This year, 10 students – the school's highest number yet – are enrolled in the program. Principal Mark Schermerhorn attributes the ...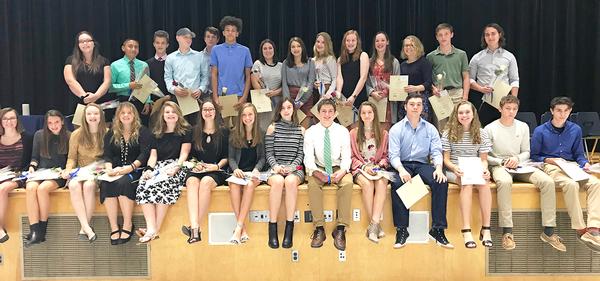 JEHS National Honor Society inducts 30 new members:

The Jordan-Elbridge High School chapter of the National Honor Society inducted 30 new members during a recent ceremony. The following members were inducted: Laura Alcock, Owen Barrigar, Jake Bethel, Francesca Brown, Abigail Burns, Ashlee Cunningham, Clara Jean Derby, Hannah Fichter, Isabella Field, Cassandra Gates, Samantha Gleason, Troy Gleason, Gretchen Haney, Mitchall Holt, Kyle Kiteveles, Paige Lane, Aidan Lewis, Ariel Mead, Emily Mocyk, Ivan Orozco, Hannah Osborn, Grace Phelps, Hannah Power, Kendall Shaw, Samuel Sherman, Gabrielle Skotniski, Keith Titus, Myles Town, William Van Zandt and Nathan Wagner.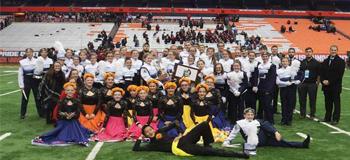 Jordan-Elbridge Marching Eagles earn state title:

The Jordan-Elbridge Marching Eagles won a state championship at the 2018 New York Field Band Conference Championships at the Carrier Dome on Oct. 28. JE beat out nine other school bands to finish first in the Small School 3 Class group. The win made Jordan-Elbridge 14-time state champions. Marching band director Randall Bennett said the win capped off an undefeated season in the state for the 42-person band. He attributed the win to the dedication of both the students and the staff. "We started our season in July, and we lost a lot of kids from the previous season," he said. "Still, the kids worked extremely hard all season, which was absolutely incredible." Bennett said that as soon as the second place band was announced following the competition, ...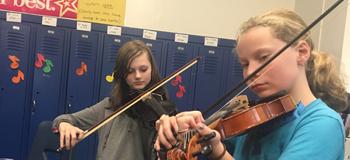 JEMS students enjoy being a part of new strings program:

If you stroll down the third floor halls of Jordan-Elbridge Middle School after school, you're bound the hear the sounds of violins, cellos and violas. For the first time, the school has launched a strings program for students in grades 6-8. The new after-school program includes about 35 students. Music teacher Andrea Love said the program was partly made possible through an Arts in Education grant, which allowed the district to purchase the string instruments. Although most of the students are just learning to play their instruments, the new string orchestra plans to play short pieces at the December middle school concert and others in the spring. "Many famous pieces of music, as well as music from around the world incorporate the string instruments," Love ...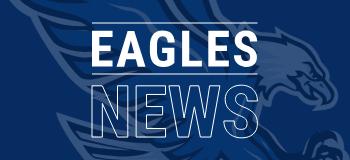 JEHS students learning both digital and traditional art in new studio art format:

For the first time, studio art students at Jordan-Elbridge High School are learning about both digital and traditional art in the same class. Each marking period, the students switch from traditional art to digital art. That means that during the full-year course, the students learn about digital photography, graphic design, ceramics, sculpture, painting and drawing. They will also learn about video this year. Theresa Bondgren teaches the traditional mediums, while Katie DeLorenzo teaches on the digital side. About 57 students are enrolled in studio art this year. "This is the first year we've got it to where they're switching every marking period," DeLorenzo said. "This prepares them for the advanced courses by introducing them to ...
Fifth grade students build hovercrafts during full-day project:

The fifth grade students at the Jordan-Elbridge Dynamic Intermediate School put their teamwork, engineering and problem solving skills to the test during a day-long program with The Hovercraft Project in October. The project is known as a STEAM activity, or one that involves science, technology, engineering, art and math. The program, led by executive director Matthew Chase, gave students the opportunity to work in groups to solve problems and ultimately build a hovercraft that could carry them and glide along the gym floor. Students were grouped into teams of four and worked together to solve problems, take measurements, cut materials and assemble the crafts. Each team also picked a name such as "Teen Wolf," "The Jets," and "Talking Walking Tacos." ...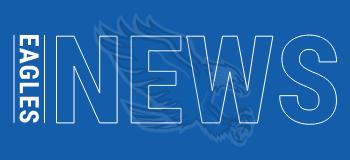 JE varsity football coach celebrates 100th career win:

Jordan-Elbridge varsity football coach Joe Fiacchi celebrated his 100th career win on Oct. 5 with a 62-48 victory over Hannibal. During the game, Jeremiah Sparks ran for 271 yards and scored five rushing touchdowns. The win raised the team's record to 4-2. Fiacchi is in his first year at JE, but spent many years coaching Marcellus and other schools in the region. He left Marcellus with 96 wins. He credits both his success and longevity to the bonds he's made with his staff and students along the way. "It feels fantastic and it makes me realize that I've been coaching a long time. When I started out, I didn't think about those things," he said. "When I look back, the bonds I've built really stick out to me. I have made a lot ...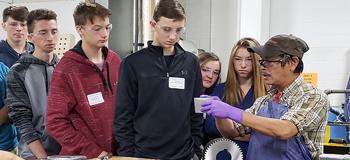 Computer integrated manufacturing students at JEHS attend career day:

On Oct. 5, the students in the computer integrated manufacturing (CIM) class at Jordan-Elbridge High School attended the 9th An nual Manufacturing Career Day at the WestRock and Gear Motions companies. The CIM class is part of the Project Lead the Way (PLTW) program at the school. CIM teacher Travis Bruneau said the JE technology department worked with Partners for Education & Business, Inc. to get the students into the state-of-the-art manufacturing facilities. "While touring the two facilities, students were able to talk to engineers, machinists, tradesmen and marketing professionals," Bruneau said. "Currently, these students are studying automation and how it is changing the manufacturing landscape. This was a great opportunity for them to see those ...
JEMS presents the musical "Seussical Jr." on Nov. 2-3:

Many of your favorite Dr. Seuss characters such as The Cat in the Hat and Horton the Elephant come to the stage as the Jordan-Elbridge Middle School Musical Theatre presents "Seussical Jr." at 7 p.m. Friday, Nov. 2, and 2 p.m. Saturday, Nov. 3, in the Ramsdell Auditorium. More than 50 students in grades 6-8 are in the cast and crew. Artistic director Ryan Sparkes said the production features "lots of fun songs," and most of the show consists of singing. "It's an interesting story that blends a lot of Dr. Seuss stories together, and features familiar characters. The Grinch even makes a brief appearance," he said. "The music is very infectious and people will be humming the tunes when they leave." Rehearsals started in ...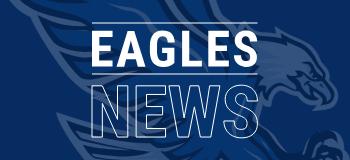 Jordan-Elbridge voters approve $3.8 million capital project on Oct. 2:

Jordan-Elbridge Central School District voters approved a $3.8 million capital project on Tuesday, Oct. 2, by a vote of 94 to 21. The project includes creating a single point of entry at the main entrances of each school building to improve security. It also includes new PA systems and cameras at each building, relocating the nurse's office at the elementary school to the first floor, a new generator at Elbridge Elementary, new lights outside the middle school, additional security door hardware at each school and more. "We'd like to thank our community for coming out to vote and supporting our schools," said Superintendent James Froio. "All of these upgrades and having a secure, single point of entry at each school will create an even safer environment ...
PARP runs through Oct. 12 at Elbridge Elementary:

An assembly at Elbridge Elementary on Oct. 1 kicked off almost two weeks of events centered on the school's Pick a Reading Partner (PARP) program. PARP was designed to foster a life-long love of reading in students, and the school's program focuses on encouraging families to read at home with their children. Through Oct. 12, the school will host read-ins, an author visit, a parent's literacy night and more. "One of our main goals here is to improve student literacy, and one of the best ways to do that is to encourage kids to read in groups and at home," said principal R.J. Hartwell. "Our PARP program helps make reading engaging and exciting and encourages kids to want to read." Here are some pictures of some recent PARP events. ...
JE sports boosters donate more than $8,000 to pediatric cancer organizations:

During a NASCAR raffle last year, the Jordan-Elbridge Sports Boosters raised more than $8,000, and during halftime of the boys' varsity soccer game on Sept. 20, the organization donated it to three local pediatric cancer organizations. Paige's Butterfly Run, Griffin's Guardians and The Jonathan Cancer Fund each received more than $2,600 each. During the game, the team wore its pediatric cancer jerseys.
Ride for Missing Children passing by Elbridge Elementary on Sept. 28:

The bicyclists in the 16th Annual Syracuse Ride for Missing Children (RFMC) will pass by Elbridge Elementary on Friday, Sept. 28. Laura Berube from Jordan-Elbridge is participating in the ride. Sponsored by the National Center for Missing & Exploited Children/New York (NCMEC), the 100-mile ride includes stops at several schools and "ride-byes" at others. The goal of the ride is to raise funds to support prevention education programs across Central New York and to remember all missing children. In conjunction with the ride, Jordan-Elbridge students learned about Internet safety from a NCMEC representative on Sept. 18. "The Jordan-Elbridge Central School District is proud to be a part of this process to provide hope to the families of the missing, and promoting ...
HS students tout benefits of extracurricular activities to JEMS students:

"Being involved in sports doesn't just keep you busy, it helps with academics and time management." "It keeps you active and they're a lot of fun. In every sport, you find new friends." Those were just some of the messages Jordan-Elbridge Middle School students heard from about 15 Jordan-Elbridge High School students at an assembly on Sept. 12 lauding the benefits of participating in sports, music and drama programs. Each high school student told the audience which activity he/she participated in and how it helped them during their academic career. Athletic director Daniel Stadtmiller said he benefitted long-term from playing sports in high school, and that being on a team teaches you time management, respect and accountability. "I ...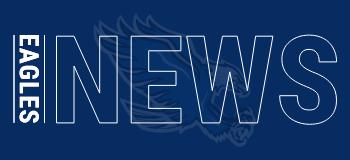 School resource officer entering sixth year at JE:

Jordan-Elbridge school resource officer Timothy G. Siddall enters his sixth year on the job this year. Siddall, a former New York State Trooper and Elbridge station commander who is now retired, brings more than 30 years of experience to the district. He graduated from Jordan-Elbridge in 1977, earned his bachelor's degree in psychology from SUNY Albany, and became a New York State trooper in 1983. During his career, he has worked on a drug enforcement task force in New York City and was also an investigator for 16 years. At Jordan-Elbridge, his compensation is $50,000 per year and he will not receive any additional benefits. In accordance with New York State Education Department regulations, Siddall's employment has been approved under Section 211 of Retirement ...
Next >> Viewing 1 - 20 of 40 stories