Next >> Viewing 1 - 20 of 103 stories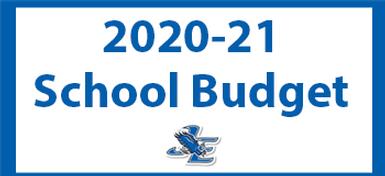 BOE adopts $31.3 million budget; vote by absentee ballot on June 9:

On Tuesday, June 9, Jordan-Elbridge Central School District residents will vote via absentee ballot on a proposed $31,390,000 budget for 2020-21. This budget, which represents a spending decrease of 1.37 percent or $435,000, will result in a 0 percent tax levy increase, which falls below the district's legal limit as defined by New York's tax levy cap legislation. Since the 0 percent tax levy increase is below the district's tax levy cap of 0.06 percent, a simple majority (50 percent of votes plus one) is needed to approve the budget. Residents will also elect three Board of Education members. To see a presentation on the proposed budget, click here. In an executive order issued on May 1, Governor Andrew M. Cuomo announced that this year's school ...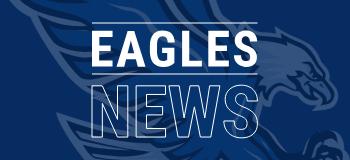 JE earns 2020 Best Community for Music Education for eighth consecutive year:

For the eighth consecutive year, the National Association of Music Merchants Foundation (NAMM) designated Jordan-Elbridge as a "Best Community for Music Education (BCME)." JE joins 753 other districts across the nation. Winning districts set the bar in offering students access to comprehensive music education. Now in its 21st year, the awards program recognizes outstanding efforts by teachers, administrators, parents, students and community leaders who have made music education part of the curriculum. According to the organization, designations are made to districts and schools that demonstrate an exceptionally high commitment and access to music education. "It's fantastic to receive this designation for our eighth year in a row, as our music program continues ...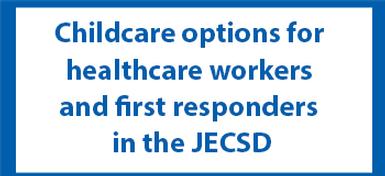 Childcare options for healthcare workers and first responders in the JECSD:

Please see the childcare options for healthcare workers and first responders in the Jordan-Elbridge Central School District below. Jordan-Elbridge Daycare Providers Julie Vincent – 315-391-7150 Kathy Gleason – 315-277-5335 Debbie LeGrow – 315-689-5393 JE Country Kids – 315-689-9686 Wendy Williams – 315-689-7741 (can accommodate overnight care if needed) Child Care Solutions of Onondaga County 315-446-1220 If you are a parent or caregiver who needs child care, please complete this parent need for child care survey. Based on the information you provide about your job, employer, number of children, and financial need, OCFS may be able to help you find the child program you need. It may be a challenge ...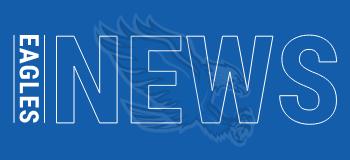 Spectrum offering free high-speed Internet:

Spectrum announced that starting Monday March 16th, 2020 it will offer free high-speed internet service and Wi-Fi for 60 days to households with students in grades K-12 or in college. Families can call (844) 488-8395 to enroll. Installation fees will be waived for new student households. You (household adult) will need to provide the following: name, address, email, phone number, date of birth and social security number. Spectrum will verify your identity. The equipment will be mailed to your residence. The equipment will be "EZ plug-n-play" with unlimited data. You must cancel after the 60 days or you will start to be billed.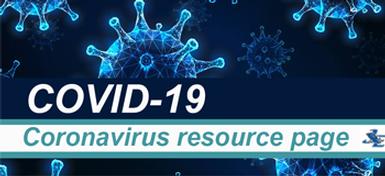 COVID-19/Coronavirus Information and Resource; Schools will remain closed through remainder of academic year:

UPDATE: May 1 Schools will remain closed through remainder of the school year • Schools will be closed for the remainder of the school year • JE is leading New York State in Near Pod student engagements, 23,000 student engagements since distance learning began. • Join the fun if you are not engaged starting Monday • Show are seniors some love • Don't quit • Elbridge Elementary will be lighted school bus yellow as a tribute to our JE essential workers UPDATE: April 23 Community announcement highlights: The new and final marking period begins April 27, 2020 Grades 3 through 12 will begin presenting new ...
JE musical postponed:

The Jordan-Elbridge Musical Players production of "The Hunchback of Notre Dame" has been postponed and will look to be rescheduled. Based on the Victor Hugo novel, the production features songs from the Disney film. It showcases the film's Academy Award-nominated score, as well as new songs by Alan Menken and Stephen Schwartz. The musical begins as the bells of Notre Dame sound through the famed cathedral in 15th century Paris, and "Quasimodo," the bell-ringer who longs to be "Out There," observes all of Paris reveling in the Feast of Fools. Director Denise Deapo said the musical players produced a dance-heavy production last year, so they wanted to highlight singing this year. "We also wanted to look for a newer show, and this revised ...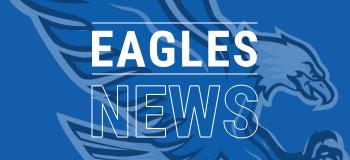 JEHS senior earns fourth certification from BOCES:

Jordan-Elbridge High School senior Gage Goodrich recently became the first certified Yamaha marine technician through the Cayuga Onondaga BOCES Outdoor Power Equipment (OPE) Program. That certification marks his fourth from BOCES. All of Goodrich's certifications involve working on engines and would allow him to enter the workforce after high school. Instead, next year he plans to enroll in SUNY Canton's Powersports Performance and Repair program. "I'm so happy to earn all of my certifications, and having the most recent one under my belt is important. The program at SUNY Canton will just add to my resume," he said. "Growing up, I saw my father working on small engines, so I've always had an interest and ability to do that." ...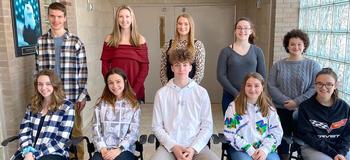 Top 10 for the Class of 2020:

Jordan-Elbridge High School has announced its Top 10 for the Class of 2020. They are as follows: 1. Meghan Whalen 2. Kyra White 3. Erik Ryan 4. Nicole Brown 5. Maria LaFleur 6. Sean Dristle 7. Cassie Klock 8. Ranait McGuire 9. Tristan Piper 10. Wendy Carter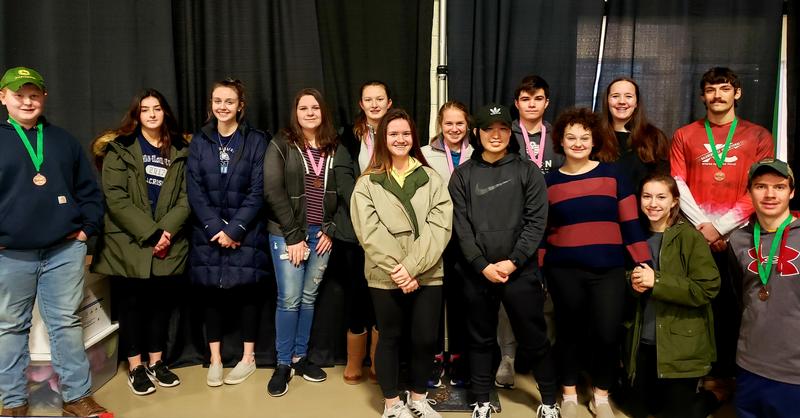 Several JEHS students earn medals in Science Olympiad competition:

The Jordan-Elbridge Science Olympiad team competed at Lemoyne University in January, with several students earning medals. The team – comprised of 15 students – competed in 23 events related to various scientific disciplines, including earth science, biology, chemistry, physics, and engineering. A total of 37 schools from around the region competed. Various JE students finished within the top 10 of their event, which earned them a medal. They include: Richard Raus, Sean Dristle and Joseph Hickey, who finished fifth in the protein modeling event; Katie Dristle and Emma Leiker, who placed ninth in anatomy and physiology; and new team members Rylie Platt and Keegan Delap, who placed ninth in ping pong parachute. "This was a challenging year for the team ...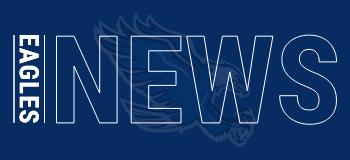 JE students selected to perform at Elementary All-County Music Festival:

Three students from Jordan-Elbridge have been selected to perform in the orchestra at the Elementary All-County Music Festival at North Syracuse Junior High School in April. The students were selected from hundreds of students in schools across the county. The students include: cello player Jaqualyn Peters and violin players Caitlin Pittsley and Abigail Bates.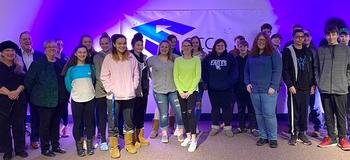 Members of the Class of 2023 sign up for OCC Advantage Program:

Members of the Class of 2023 at Jordan-Elbridge High School were joined by parents, school leaders and representatives from Onondaga Community College as they participated in a signing ceremony on Jan. 27 for the OCC Advantage program. More than 40 freshmen at JEHS are enrolled in the program. They are the second freshmen class to sign up for the OCC Advantage, which allows students who meet certain criteria to attend the college on a full scholarship after they graduate. According to OCC, all of the students who meet attendance and grade point average requirements (GPA), complete community service and graduate will be eligible to attend OCC on a full scholarship. The GPA requirement is 2.0 (the letter grade equivalent of a "C") while they are in high school. Students ...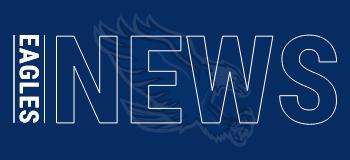 JEMS student advances to televised spelling bee on Feb. 29:

Seren Gardiner, a seventh grade student at Jordan-Elbridge Middle School, is one of 35 students from Central New York slated to compete in a televised spelling bee on WCNY on Feb. 29. Gardiner took first place for the second consecutive year at the annual JE Spelling Bee in December and automatically advanced to a regional written spelling bee at Christian Brothers Academy. Because she was one of 35 finalists there, she will now compete on television. There was not a list of words to study for the written spelling bee, so Gardiner studied from a book her mother gave her. That also coincided with her love of spelling and words. "It just feels really good. I worked so hard to get where I am," she said. Gardiner said she feels excited and nervous, and looks forward ...
Elbridge Elementary continues to celebrate diversity with Chinese acrobat show:

A Chinese acrobat show for students in January was just one of the ways Elbridge Elementary focused on celebrating diversity throughout the month. Brought to the school by the Bureau of Lectures & Concert Artists, The Fabulous Chinese Acrobats performed stunts, feats of balance and more. Principal R.J. Hartwell said giving children access to different cultural performances develops their understanding and appreciation for diversity. "The Chinese New Year takes place on Jan. 25, which is a perfect parallel to hosting the Chinese Acrobats and Dragon Show at our school," he said. "Also, with our observance of Martin Luther King Jr. Day, together we cultivate a dynamic learning environment where all are valued and respected." Meanwhile, the English Language ...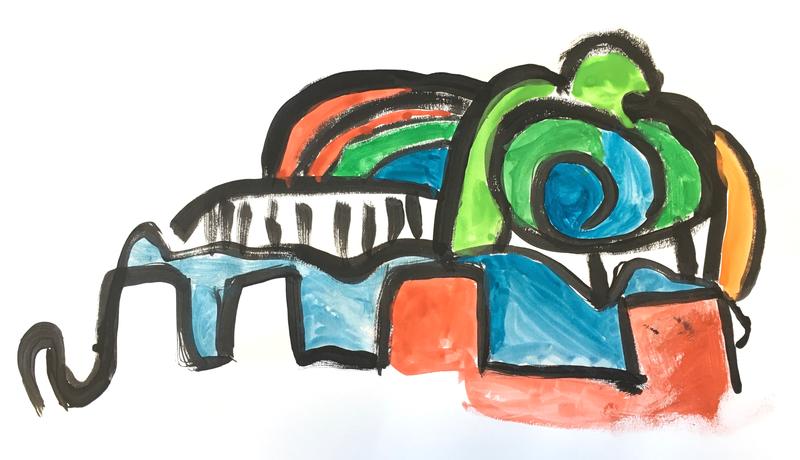 More than 50 JE students' work published in Three Lakes Sampler:

The artwork and writing of more than 50 students from the Jordan-Elbridge Central School District will be printed in this year's Three Lakes Sampler, which is published by the Talented and Gifted Advisory Committee of Cayuga Onondaga BOCES. The Three Lakes Sampler features a collection of art and writing that recognizes the creative work done by students in the component districts. There will be an opening reception celebrating all art and writing at the Schweinfurth Memorial Art Center in Auburn on Sunday, April 19, from noon to 5 p.m. The exhibit will continue to run through May 24. A piece by Madison DelCostello The following students were recognized for his/her art: Elbridge Elementary Ellie Ottman Aaron Maywalt Marley Simmons Emelia Preston ...
Seven Elbridge Elementary students' work selected for NYS Dr. Martin Luther King, Jr. Student Art & Essay Exhibition:

The art and writing of seven students from Elbridge Elementary was selected to be a part of the NYS Dr. Martin Luther King, Jr. Student Art & Essay Exhibition on display through Feb. 29 at the Empire State Plaza's South Concourse in Albany. The students whose artwork was selected includes Emelia Preston, Ellie Ottman and Nash Karcz. The students whose writing was selected includes Emma Lawless, Gracelynn Groom, Zoey Anthonson and Analise Pittsley. The exhibition coincides with the New York State Dr. Martin Luther King, Jr. Memorial Observance held at The Egg's Hart Theater on Jan. 20. According to the state's website, each year, the NYS Education Department honors Dr. King's memory by inviting schools to submit student art and essays that reflect ...
Next >> Viewing 1 - 20 of 103 stories