Next >> Viewing 1 - 20 of 51 stories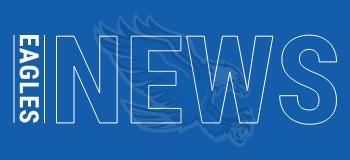 Advisory to senior citizens: changes to Enhanced STAR to take effect in 2019:

Because of changes New York state made to the Enhanced STAR tax exemption earlier this year, all residents ages 65 and over enrolled in Enhanced STAR now need to also be enrolled in the state's Income Verification Program (IVP) to continue receiving their Enhanced STAR benefit. The new state law requires all property owners who are 65 and over and eligible for Enhanced STAR to complete this form (PDF) with their local tax assessor to verify their income. To learn more, please visit the Department of Taxation and Finance website. In most communities, the deadline to enroll in IVP is March 1, 2019. If a resident is already enrolled in IVP, no action is necessary to continue receiving the Enhanced STAR exemption. Homeowners only have to enroll in IVP once. After ...
JEMS presents 12 Eagle Awards:

JEMS presented 12 students with Eagle Awards in December aligned with two attributes of the International Baccalaureate (IB) learner profiles. IB learning focuses on drawing connections between all subject areas and infusing global points of view. At the core of all IB programs are the learner profiles, 10 attributes fostered in students that promote their development as responsible members of their local, national and global communities. For the December awards, the school focused on the attributes of "balanced," and "caring." For the first time since the awards were given, students were nominated by a teacher/adult. For each student, the adult spoke about why they nominated him/her. The winners also received an IB hat that he/she can wear in school. ...
Camillus Elks Lodge donates $750 in gift cards to Jordan-Elbridge holiday bazaar:

The Camillus Elks Lodge (No. 2367) donated $750 worth of Wal-Mart gift cards to the Jordan-Elbridge holiday toy and a gift bazaar in December. The lodge donated 30 cards worth $25 each. "We as Elks reach out to the community and support different organizations," said lodge secretary Bob McIntyre. Jordan-Elbridge Superintendent James Froio holds a donation from the Camillus Elks Lodge. Also standing, from left, are: Elks member, Cheryl Chesneski; passed state VP, Jim Roe; Elks member, Stan Chesneski; president for the year, Lee Ireland; and lodge secretary Bob McIntyre. "We thought this would be a great cause." The bazaar was held from 8 a.m. to noon on Dec. 8 at Elbridge Elementary. This marked the second year of the bazaar. ...
Jordan-Elbridge BOE hears about program that would allow students to attend OCC tuition-free:

Jordan-Elbridge High School students may have an opportunity to attend Onondaga Community College tuition-free thanks to the OCC Advantage Program which the Jordan-Elbridge Board of Education heard about during its regular meeting on Wednesday, Dec. 5. Representatives from OCC detailed the program which centers on college and career readiness. The program began in 2016 and various high schools from the area already participate in it. The program would start for students during their freshman year of high school. To participate, students would have to maintain a certain GPA throughout their high school career, keep a good attendance record, complete community service and successfully complete any required college readiness programming to remain eligible for free tuition. They would ...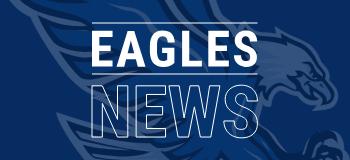 Jordan-Elbridge High School forming science honor society:

Jordan-Elbridge High School has sent invitations to 27 high school students and encouraged them to apply to the inaugural class of the newly formed branch of the Science Honor Society. Science teacher/department leader Daniel Bondgren said members will participate in science enrichment activities and will complete service events in order to further their understanding and appreciation of the opportunities available to them. Service events may include peer tutoring, conducting "science Saturday" events for elementary and middle school students and serving as laboratory assistants for the JEHS science department. "One of the goals of the Science Honor Society is to encourage students to pursue experiences in the sciences by taking advanced classes and providing ...
Ninth grade English students learn modern lessons from A Christmas Carol:

The ninth grade students in Katie Eldridge's English class at Jordan-Elbridge High School recently began reading the classic, "A Christmas Carol" by Charles Dickens. They started reading the book right after they took a field trip to see the show at the Hangar Theatre in Ithaca. Eldridge said although the story is 175 years old, it still has plenty to teach students. "This isn't just about connecting them with classic literature, it's about connecting them to the community. The Dickens Christmas takes place in Skaneateles and students can learn a lot from that," she said. "The story is also a really important commentary on poverty. It's not easily compartmentalized. There are constraints in place today that were in place ...
Technology helps make running exciting for fifth grade students:

Thanks to technology and a new app, fifth grade physical education students at the Jordan-Elbridge Dynamic Intermediate School (JEDIS) are getting excited to run their warmup laps during class. Teacher Mark Fietta downloaded the app, QR Laps, which utilizes QR codes to help count laps. When students run by his mobile device, he/she flashes an index card with a code on it, and the app records the students' name and lap and calculates the total distance they've gone. Fietta – who has four classes of fifth grade students – separated the students in each class into four groups. He said the goal was to motivate the students and get them excited about fitness. "We're having a competition amongst teams through the month of December ...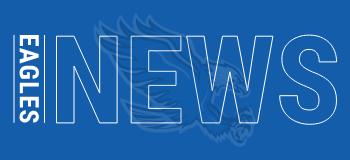 All varsity teams from JE earn scholar-athlete honors for fall:

The New York State Public High School Athletic Association recently recognized all the varsity sports teams from JE as scholar-athlete teams for the fall sports season. To earn recognition, a total of 75 percent (or more) of a team's roster must have a GPA of 90 percent or higher. The teams include: Varsity volleyball – GPA 92.45 Varsity football – GPA 90.1 Varsity girls cross country – GPA 92.85 Varsity boys cross country – GPA 90.91 Varsity girls soccer – GPA 92.00 Varsity boys soccer – GPA 92.04 Varsity girls tennis – GPA 94.45
Join JE Dollars for Scholars in Giving Tuesday on Nov. 27:

Tuesday, Nov. 27 is #GivingTuesday, a nationwide, daylong celebration of generosity, charity and community. In this season of giving thanks and spreading good cheer, the Jordan-Elbridge Dollars for Scholars ( jordan-elbridge.dollarsforscholars.org ) invites everyone to help students achieve their educational dreams. They ask anyone interested to please donate so we can ensure a brighter future for more students in our community.
JEDIS science students partake in hands-on lessons:

The fourth grade students in Molly Byrne's science class at the Jordan-Elbridge Dynamic Intermediate School (JEDIS) have been partaking in hands-on lessons throughout the year, centered on reinforcing their critical thinking, reasoning and teamwork skills. During a science, technology, math and engineering (STEM) lesson in October, students worked in groups of 3-4 and were given a set of 100 unsharpened pencils. "Students were given the task of building the tallest pencil tower using the pencils provided," Byrne said. "The activity was student-driven, and required students to use thinking and reasoning skills, and teamwork. Students were investigative and creative throughout the task." The groups built towers of various shapes including ...
JE students finish the work they started during IB project; install solar panels on home for homeless veterans:

Last year, four eighth grade students at Jordan-Elbridge partnered with two organizations to design solar panels for tiny houses for homeless veterans. The students were a part of a student club, but the venture also doubled as their International Baccalaureate (IB) community project. But even when they completed their IB project, the students kept working. Fast forward to today, and the students - Dawson Dunham, Madison Weir, Alexis DelFavero and Alena DeLap – helped install the solar panels on a tiny home in early November. With the help of teacher (and former IB advisor) Ray Panek and the non-profit organization Street Addiction Institute Inc., the students started a Go Fund Me page and raised more than $3,500 to purchase the solar panel equipment to power one home. ...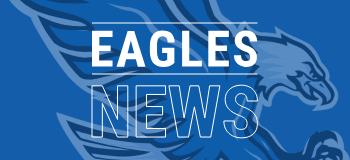 JEHS senior looks to earn associate's degree through Early College High School program:

When senior Mackenzie Eck graduates from Jordan-Elbridge High School in June, she won't just have a high school diploma. Eck expects to be the first JEHS student to graduate with an associate's degree, thanks to the school's Early College High School program, which is offered in conjunction with Onondaga Community College (OCC). Now in its third year, the ECHS program affords students the opportunity to earn high school and college credits concurrently and graduate with two degrees: A New York high school diploma and associate's degree. The college credits earned in the program also transfer to SUNY schools. This year, 10 students – the school's highest number yet – are enrolled in the program. Principal Mark Schermerhorn attributes the ...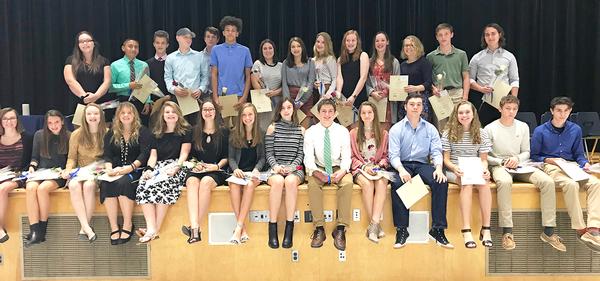 JEHS National Honor Society inducts 30 new members:

The Jordan-Elbridge High School chapter of the National Honor Society inducted 30 new members during a recent ceremony. The following members were inducted: Laura Alcock, Owen Barrigar, Jake Bethel, Francesca Brown, Abigail Burns, Ashlee Cunningham, Clara Jean Derby, Hannah Fichter, Isabella Field, Cassandra Gates, Samantha Gleason, Troy Gleason, Gretchen Haney, Mitchall Holt, Kyle Kiteveles, Paige Lane, Aidan Lewis, Ariel Mead, Emily Mocyk, Ivan Orozco, Hannah Osborn, Grace Phelps, Hannah Power, Kendall Shaw, Samuel Sherman, Gabrielle Skotniski, Keith Titus, Myles Town, William Van Zandt and Nathan Wagner.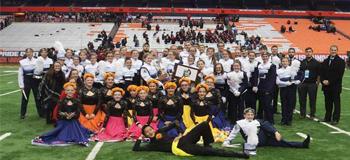 Jordan-Elbridge Marching Eagles earn state title:

The Jordan-Elbridge Marching Eagles won a state championship at the 2018 New York Field Band Conference Championships at the Carrier Dome on Oct. 28. JE beat out nine other school bands to finish first in the Small School 3 Class group. The win made Jordan-Elbridge 14-time state champions. Marching band director Randall Bennett said the win capped off an undefeated season in the state for the 42-person band. He attributed the win to the dedication of both the students and the staff. "We started our season in July, and we lost a lot of kids from the previous season," he said. "Still, the kids worked extremely hard all season, which was absolutely incredible." Bennett said that as soon as the second place band was announced following the competition, ...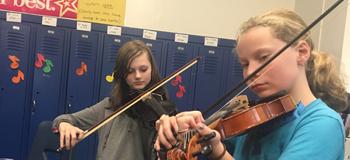 JEMS students enjoy being a part of new strings program:

If you stroll down the third floor halls of Jordan-Elbridge Middle School after school, you're bound the hear the sounds of violins, cellos and violas. For the first time, the school has launched a strings program for students in grades 6-8. The new after-school program includes about 35 students. Music teacher Andrea Love said the program was partly made possible through an Arts in Education grant, which allowed the district to purchase the string instruments. Although most of the students are just learning to play their instruments, the new string orchestra plans to play short pieces at the December middle school concert and others in the spring. "Many famous pieces of music, as well as music from around the world incorporate the string instruments," Love ...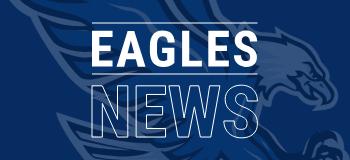 JEHS students learning both digital and traditional art in new studio art format:

For the first time, studio art students at Jordan-Elbridge High School are learning about both digital and traditional art in the same class. Each marking period, the students switch from traditional art to digital art. That means that during the full-year course, the students learn about digital photography, graphic design, ceramics, sculpture, painting and drawing. They will also learn about video this year. Theresa Bondgren teaches the traditional mediums, while Katie DeLorenzo teaches on the digital side. About 57 students are enrolled in studio art this year. "This is the first year we've got it to where they're switching every marking period," DeLorenzo said. "This prepares them for the advanced courses by introducing them to ...
Fifth grade students build hovercrafts during full-day project:

The fifth grade students at the Jordan-Elbridge Dynamic Intermediate School put their teamwork, engineering and problem solving skills to the test during a day-long program with The Hovercraft Project in October. The project is known as a STEAM activity, or one that involves science, technology, engineering, art and math. The program, led by executive director Matthew Chase, gave students the opportunity to work in groups to solve problems and ultimately build a hovercraft that could carry them and glide along the gym floor. Students were grouped into teams of four and worked together to solve problems, take measurements, cut materials and assemble the crafts. Each team also picked a name such as "Teen Wolf," "The Jets," and "Talking Walking Tacos." ...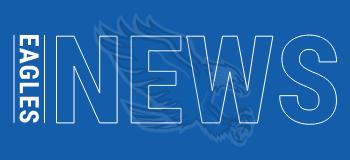 JE varsity football coach celebrates 100th career win:

Jordan-Elbridge varsity football coach Joe Fiacchi celebrated his 100th career win on Oct. 5 with a 62-48 victory over Hannibal. During the game, Jeremiah Sparks ran for 271 yards and scored five rushing touchdowns. The win raised the team's record to 4-2. Fiacchi is in his first year at JE, but spent many years coaching Marcellus and other schools in the region. He left Marcellus with 96 wins. He credits both his success and longevity to the bonds he's made with his staff and students along the way. "It feels fantastic and it makes me realize that I've been coaching a long time. When I started out, I didn't think about those things," he said. "When I look back, the bonds I've built really stick out to me. I have made a lot ...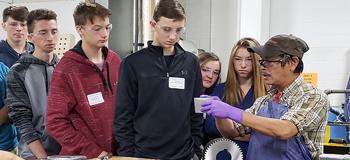 Computer integrated manufacturing students at JEHS attend career day:

On Oct. 5, the students in the computer integrated manufacturing (CIM) class at Jordan-Elbridge High School attended the 9th An nual Manufacturing Career Day at the WestRock and Gear Motions companies. The CIM class is part of the Project Lead the Way (PLTW) program at the school. CIM teacher Travis Bruneau said the JE technology department worked with Partners for Education & Business, Inc. to get the students into the state-of-the-art manufacturing facilities. "While touring the two facilities, students were able to talk to engineers, machinists, tradesmen and marketing professionals," Bruneau said. "Currently, these students are studying automation and how it is changing the manufacturing landscape. This was a great opportunity for them to see those ...
Next >> Viewing 1 - 20 of 51 stories