Computer integrated manufacturing students at JEHS attend career day
On Oct. 5, the students in the computer integrated manufacturing (CIM) class at Jordan-Elbridge High School attended the 9th An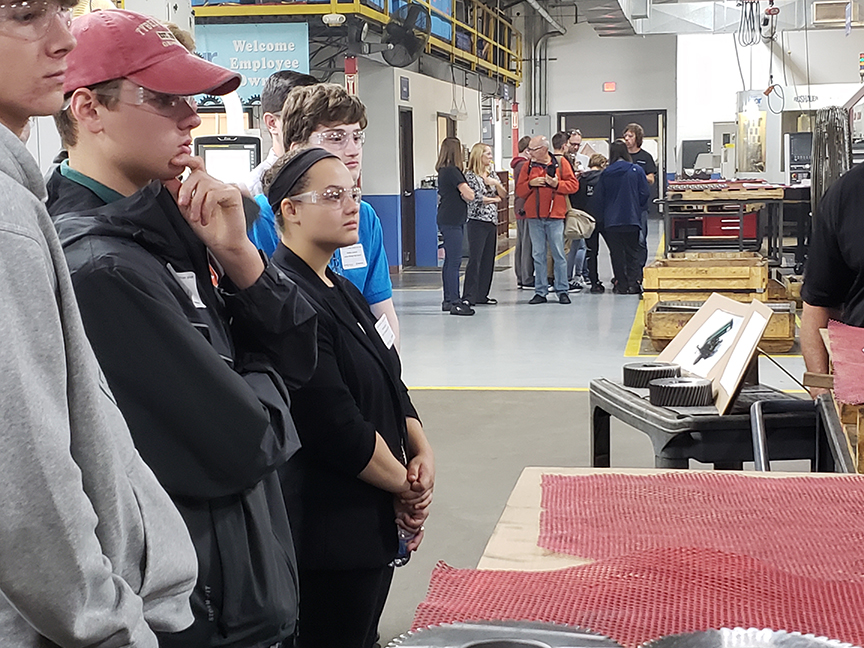 nual Manufacturing Career Day at the WestRock and Gear Motions companies. The CIM class is part of the Project Lead the Way (PLTW) program at the school.

CIM teacher Travis Bruneau said the JE technology department worked with Partners for Education & Business, Inc. to get the students into the state-of-the-art manufacturing facilities.

"While touring the two facilities, students were able to talk to engineers, machinists, tradesmen and marketing professionals," Bruneau said.

"Currently, these students are studying automation and how it is changing the manufacturing landscape. This was a great opportunity for them to see those principles in action and make a local connection to what they are learning inside the classroom."

The students who attended include: Wendy Carter, Eugene Cochran IV, Sage Crawford, Clara Derby, Kasey Jackson, Jake Lawless, Zachary Lipton, Bradley Loveland, Jeremy Meili, Emily Mocyk and Tyler Piper.