3YP students learning basic yoga principles
On a recent afternoon in Michelle Benjamin's classroom, yoga instructor Colleen Smith asked a group of three-year-old program (3YP) students to sit back and put a small rubber duck (or "breathing budd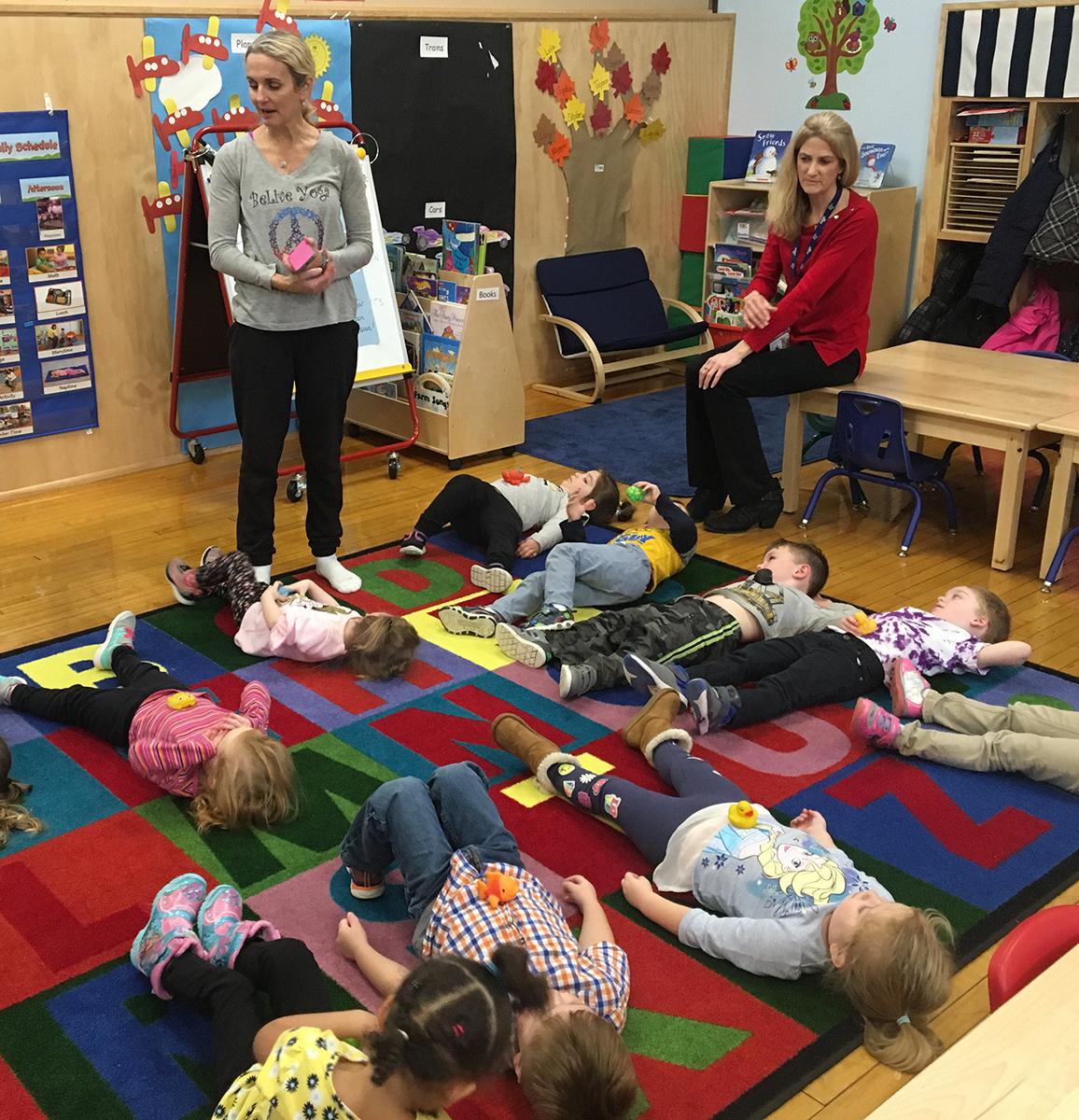 y") on their stomachs. She then led them in a calm breathing exercise.

The students go through a series of movements during the session before Smith tells them "great job" and says goodbye until next time.

Students in all four 3YP classrooms at Jordan-Elbridge are learning the basic principles of yoga once a month because the 3YP team has set a goal to introduce the students to as many positive experiences as possible.

"Children at this age are just developing body awareness, so yoga teaches them how to move their bodies slowly and purposefully," Benjamin said.

"It also teaches them calm breathing exercises for those moments when they might feel emotionally overwhelmed."

Benjamin says the students in all the classrooms have "thoroughly enjoyed" learning yoga and attentively follow Smith during her instruction.

Smith – who visits each classroom once a month – mixes each yoga class with a balance of familiar songs and body movements, while often adding exciting new things for the students to try.

Benjamin said one of the students' favorite exercises is when Smith plays soft music and students make their breathing buddy go up and down as they breathe.

"The students have learned a lot in yoga. Ms. Smith keeps the children moving, and varies the routine. She also does a great job tying the yoga sessions in with our theme," Benjamin added.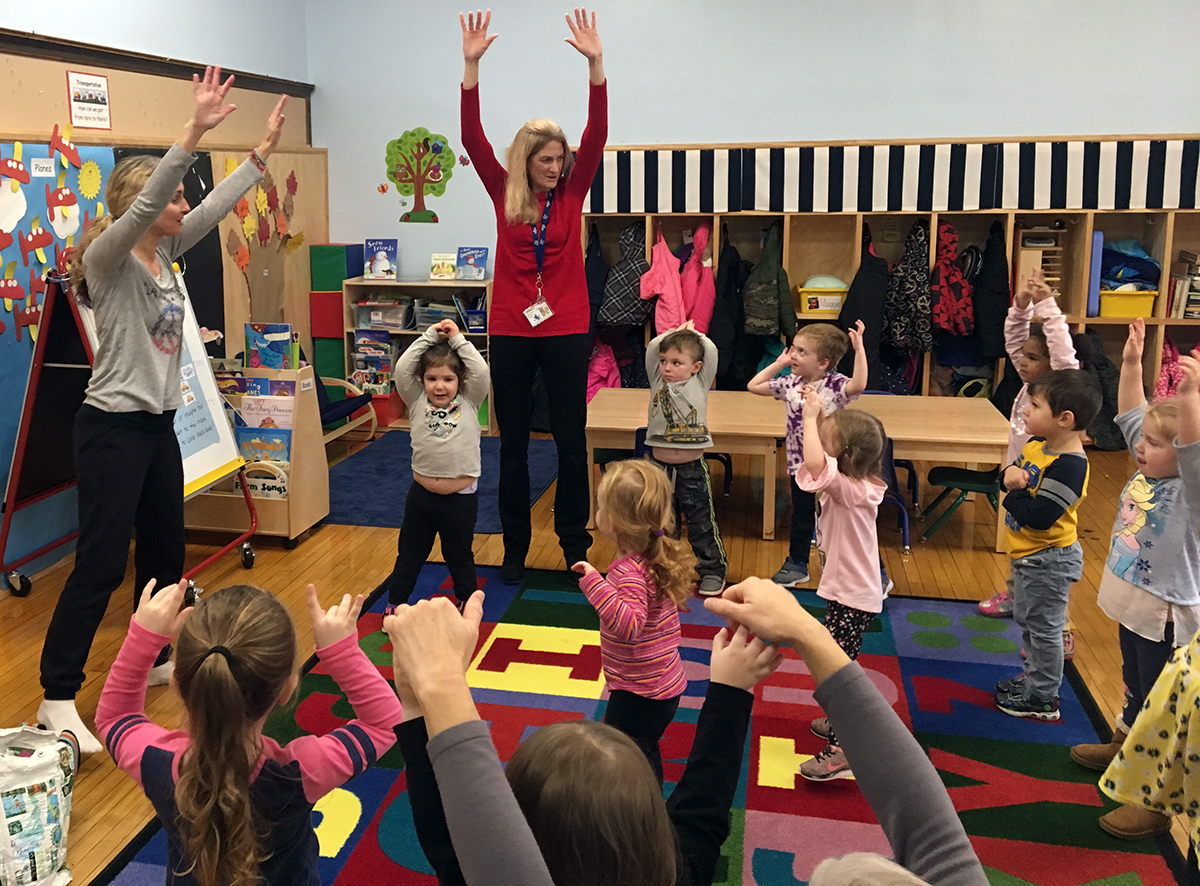 Smith once worked as an elementary school counselor, and both her and the teachers tout the many benefits of yoga, especially at an early age. They said yoga helps students practice following directions, build vocabulary, and helps build upper body strength.

"It helps with balance, coordination, flexibility and strength. It's also about emotional learning and self-regulation, where students follow directions and control their impulses," Smith said.

"The breathing techniques are important too because they give students a tool to use when they're upset or anxious."