JEDIS team earns first place in robotics category at LEGO League competition
A seven-member team from the Jordan-Elbridge Dynamic Intermediate School (JEDIS) placed first in the robotics category at the FIRST Lego League competition at Cayuga-Onondaga BOCES in November. The competition featured teams from more than 15 schools around the region.
The program is built around theme-based challenges to engage students from ages 9-16 in research, problem solving, coding and engineering. The foundation of the program includes core values which emphasize teamwork, discovery, inclusion, innovation and fun.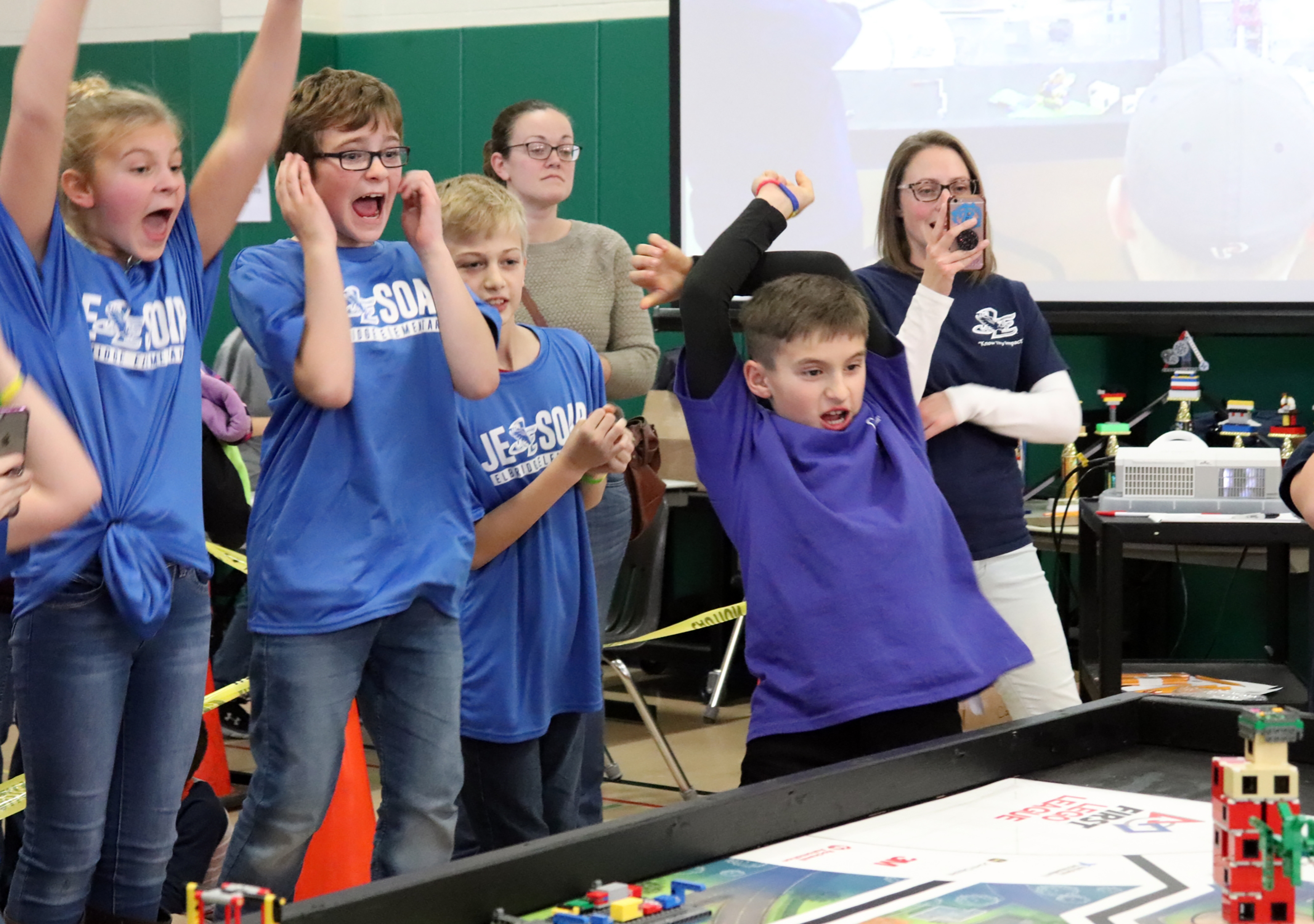 Two teams from JEDIS participated in the event. The students were also part of the after-school LEGO league, which met on Tuesday afternoons. Brooke Bastian, Carrie Gilfus and Karen and Corey Guerrette served as coaches.
Bastian said she was proud of the students' performance. She also said that without the support of the parent volunteers (Carrie Gilfus and Karen and Corey Guerrette) the school league would not have been possible.
"During the competition, the coaches really collaborated using their personal skill sets to help the kids do their best in the research and programming of the robots," Bastian said.
"We focus on a growth mindset at JEDIS, and to see the kids go from not knowing anything about robotics to coming in first in the robotics category is amazing."