Congratulating Mr. McIlroy on his retirement
Student Resource Officer Ed McIlroy is hanging up his hat, retiring from his position at Elbridge Elementary following more than three years with Jordan-Elbridge Central School District.
"It wasn't long after starting here that I felt like I belonged here. The staff is welcoming, I feel like I make a difference with the kids," said McIlroy.
One memorable moment for McIlroy during his time at EE was helping a student come out of his shell. He said this student always had a hard time getting off the bus and would stay upset for about an hour each morning because he wanted to go home. While trying to comfort him, McIlroy started snapping his fingers, getting an immediate response.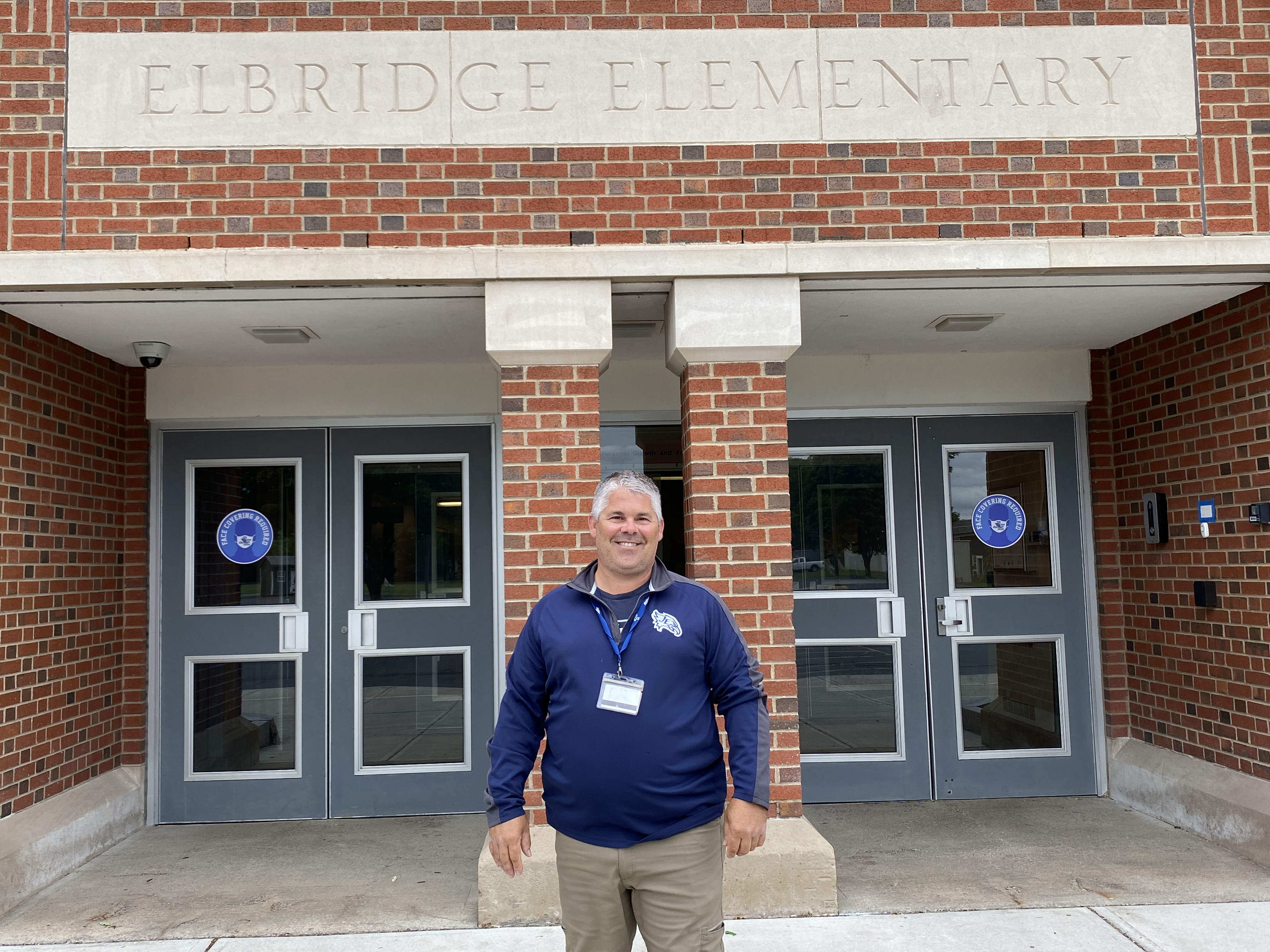 "He automatically started watching me, so I said 'hey, do you know how to do that?' And he got distracted and started trying to snap his own fingers. I told him to keep practicing. Even now, every time I see him, he says my name and snaps his fingers at me. That's something I'll never forget," explained McIlroy.
Another student brought in an end-of-year gift for McIlroy: a mug with pictures of the two of them on it. It's something he said he couldn't wait to bring home and show his family.
"You always wonder what impact you have on people, and I've got to believe I've had some positive impact on somebody," added McIlroy.
Before joining the JE team, McIlroy was a deputy with the Onondaga County Sheriff's Office. He plans to spend his newfound free time in the Adirondacks and traveling, just enjoying life. McIlroy said there's no doubt he'll miss the students.
"These kids are so non-judgmental, and they love the goofiness," he said.
You may still see McIlroy in the halls of one of JE's buildings. He's staying on as a part-time SRO, filling in when someone else takes time off.