<< Previous Next >> Viewing 21 - 40 of 335 stories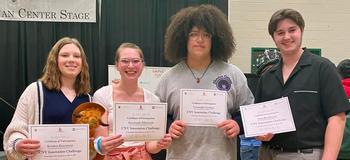 JEHS students show off creativity in CNY Innovation Challenge:

JEHS students took part in the CNY Innovation Challenge over spring break week. The competition is modeled a bit like shark tank; students present their ideas for unique products and services in front of a panel of industry professionals. The experience gives students a chance to learn about entrepreneurship. Two teams of seniors represented JE at the competition. Kendra Beaumont and Aryonnah Albertson created the Fringe Thermos: a customizable mug with a control panel that enables the exact temperature of its contents to be adjusted. Their thermos comes with a portable charger that fits in standard size cup holders. Kendra and Aryonnah presented their business idea along with an advertising campaign, which included their logo and mascot, a highland cow. Fernando Guzman ...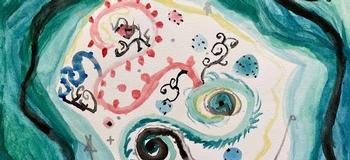 JEMS student shows activism through art:

A sixth-grade student used a recent art class assignment as an opportunity to turn artwork into advocacy. Sevanna Saunders' class was tasked with creating an abstract work of art that was fully self-designed. "As a class, we looked at and discussed a variety of different pieces of abstract art throughout history, focusing on aesthetics as a key concept and how we as viewers and creators decide if something is aesthetically pleasing/beautiful, and whether that actually matters to appreciate art," explained teacher Taylor Fletcher, when describing the assignment. Students were then asked to research, design, and create their work of abstract art. Sevanna's piece, "The River's Symphony," was made to symbolize a larger societal issue: pollution. ...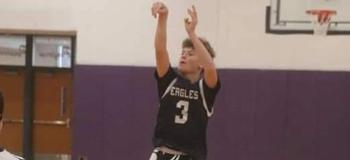 JEHS student selected for All-CNY boys basketball team:

Congratulations to freshman point-guard Nolan Brunelle for being selected to the boys basketball All-CNY 1st Team! This honor is given to the top basketball players in Central New York. The selection is voted on by members of the staff at Syracuse.com based on overall play throughout the 2022-23 season. Nolan helped his team to a 15-7 record this season and a run into the quarterfinals in sectionals. The team was ranked as high as #12 in New York State during the season. Nolan was one of three captains. He led the team with 20 points per-game (445 total), 5 assists per-game (106 total), and 4 steals per-game (84 total). Nolan was often ranked near the top in the section. He also had 84 three-pointers, which ranked near the top in the state. Nolan broke his single season JE ...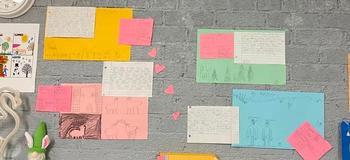 Second and third grade ELL students write & illustrate their own stories:

Second and third grade ELL students have been working on a writing project that has sparked their imaginations. The students have been writing fiction The Wall of Fame showcases students' work. stories and creating illustrations to go along with their work. Once completed, they practice reading the stories aloud. "Writing to entertain has been one of the best parts of this project; the ideas kept pouring in and the students could not stop coming up with more concepts," explained teacher Danuta Goldmann. Students started the project by sorting a variety of books, sentences, and short reading passages to help understand why each was written, and what the author's purpose was. "They kept their stories simple but with a twist in each one," ...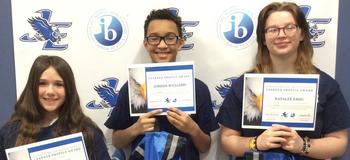 JEMS rewards students for being risk-takers:

Jordan-Elbridge Middle School celebrated the learner profile trait, risk-taker, in the month of February. Risk-takers approach uncertainty with forethought and determination; they work independently and cooperatively to explore new ideas and innovative strategies. They are resourceful and resilient in the face of challenges and change, and are not afraid to stand up for what they believe to be right. These students were nominated by their peers for being positive risk-takers: 6th grade - Zoey Magid 7th grade - Jordan Williams 8th grade - Natalee Emig Seventh grade teacher, Mrs. Giannettino, was also nominated for being a risk-taker by the classroom learning experiences she brings to her students every day. JEMS also hosted a Black History Month Risk-Taker Contest in ...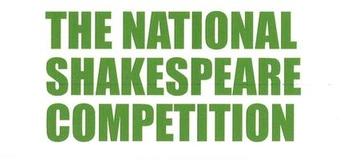 Seven JEHS students participate in National Shakespeare Competition:

Seven Jordan-Elbridge High School students participated in this year's National Shakespeare Competition, hosted by the English-Speaking Union. JEHS students have taken part in the competition since 2018. Congratulations to Eric Beasley, Kyra Dominic, Emma Donvito, Cooper Childres, Bridget Whiting, Laney Green, and Mathieu Piper for participating! Students are judged by a panel of teachers from their home school district. From there, one student is chosen to advance to the regional competition, which takes place at the Syracuse Stage. This year, Emma Donvito was chosen to advance, with Eric Beasley as the first alternate and Cooper Childres as the second alternate. The competition was very tight this year, however, and one of the judges remarked, "Any ...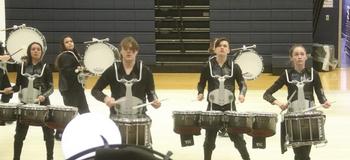 JE teams place in drumline and color guard shows:

Jordan-Elbridge hosted two shows on the last weekend of February: the New York State Percussion Circuit Indoor Drumline Show, and the Mid York Color Guard Show. Overall, 12 schools traveled to JE to participate in the events. Congratulations goes to both teams for their wonderful performances. JE's Indoor Percussion Ensemble (IPE) came in first place, and color guard came in second. "It was a highly successful event and was enjoyed by the other schools and fans alike," said coach Dan English. JE's IPE is currently ranked third in the state! Seniors were also honored during the weekend's events. See some photos from the performances below.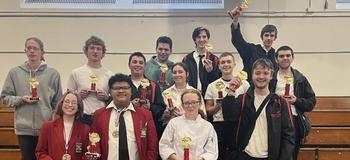 JEHS students place in regional SkillsUSA competition:

Three Jordan-Elbridge High School students placed at this year's SkillsUSA Competition! Cayuga-Onondaga BOCES Career and Technical Education students competed in the regional competition on Friday, February 10th at SUNY Morrisville. Anthony DeMarco took home first place in Diesel Equipment Technology, Nicholas Colman placed second in Motorcycle Service Technology, and Spencer Shaw placed second in Cosmetology Senior. The JE students are among 14 Cayuga-Onondaga BOCES students to bring home a medal! Many of the students who placed at the regional event will move on to compete in the SkillsUSA New York State Competition, which will be held this April at the Fairgrounds in Syracuse.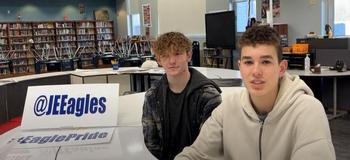 Get to know JEMS' exchange student from Germany:

Jordan-Elbridge Middle School students have been getting to know a new classmate. Luis Becker traveled to the United States from Muehlhausen, Germany, and now studies as an 8 th grade exchange student at JEMS. His host brother, Gunnard Gustafson, said it's been fun having someone to hang out with because he's an only child. Luis said school is a lot different in Germany. His school is a lot bigger than JE, because students in grades 5-12 are in the same school building. He said the atmosphere at school is also a lot different, explaining that sports aren't practiced where he attends school in Germany; instead, it's all about the classwork. Luis called his time so far at JE a once in a lifetime experience, and said he wants to study abroad again when he's ...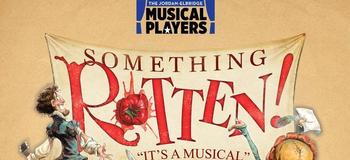 JE Musical Players to present "Something Rotten" on March 17, 18:

The Jordan-Elbridge Musical Players will present the musical "Something Rotten!" this March. The performances will take place on Friday, March 17th and Saturday, March 18th at 7:30 p.m. in the JEHS auditorium. "Something Rotten!" is a musical comedy set in 1595. The story follows the Bottom brothers, Nick and Nigel, who struggle to find success in the theatrical world as they compete with the wild popularity of their contemporary, William Shakespeare. As a story, "Something Rotten!" runs on pure fun. There is nothing hard on the brain for audiences during this brash and boisterous production. One production number, "A Musical," which lasts for almost eight minutes, holds 20 different homages to Broadway favorites from "Annie" ...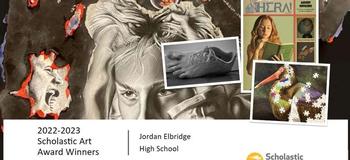 JE students win 23 CNY Scholastic Art awards:

Thirteen students from Jordan-Elbridge High School are being recognized for their artistic talent. The students received a total of 23 awards in the 2023 Scholastic Art competition. Six students earned Gold Keys, the highest honor, while five earned Silver Keys and seven earned honorable mention. "The kids worked really hard," said art teacher Katie DeLorenzo. "They're like a family. They were always willing to give each other feedback and work together, that's just how they work, and it was really great to see." Hundreds of students from more than 400 schools enter their work in the annual program, which also includes students from more than a dozen Central New York counties. Individual pieces and portfolios are awarded Gold Key (highest honor), Silver ...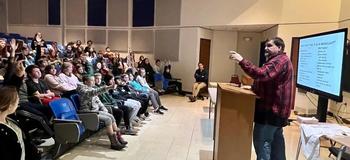 Sixth grade students are inspired by an archaeologist:

Year 1 IB students at JEMS had the opportunity to hear about the real world experiences of an archeologist. JE community member Joel Ross spoke to the sixth graders about his career as an archeologist for the New York State Museum in Albany. Ross described what a day in the life of an archaeologist was like, telling students about finding old buttons, bottles, pottery, bits of newspapers, and even old shoes. He explained that finding these objects often leads to additional research to find out more about why these artifacts and features are found in the locations where they are discovered. Ross also told students what it takes to become an archeologist, how he became interested in archeology, and some of the important day-to-day skills he uses on the job. ...
Two winter sports teams receive Scholar-Athlete recognition:

Congratulations to our student-athletes, as two winter sports teams are recognized as NYSPHSAA Scholar-Athlete teams! To achieve this distinction, 75% of the team's roster must have a GPA of 90 or higher. "Kudos to our players, coaches, and staff for their work during the school year," said athletic director Dan Stadtmiller. The teams are: Boys Indoor Track and Field Girls Varsity Basketball Keep up the great work and congratulations, Eagles!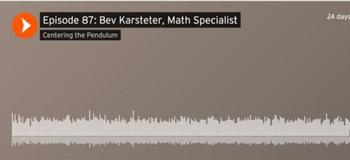 EE math specialist discusses new "Eureka Math-Squared" program on national podcast:

Elbridge Elementary's math specialist Bev Karsteter shared her perspective on the "Eureka Math-Squared" curriculum on a recent episode of the podcast "Centering the Pendulum" with Bill Davidson. The podcast focuses on education, educators, and teaching practices. "It is a great resource for teachers, so I receive Bill's emails, but I didn't think he would actually interview me," said Karsteter, about her surprise that she was chosen to be on the show. Eureka Math-Squared is the newest version of a math curriculum that EE teachers were already using. The difference, Karsteter explained, is that in the new version being implemented this year, everything is simplified. The math prompts are student-friendly, with more readable fonts, ...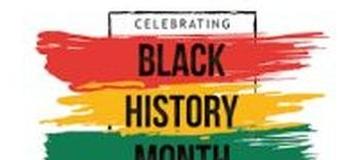 JEMS hosts "risk-taker contest" for Black History Month:

Jordan-Elbridge Middle School is celebrating Black History Month by focusing on the learner profile trait, risk-taker. This is a time when we celebrate the accomplishments of African Americans throughout history. To be a positive risk-taker, you approach difficult things without the fear of making mistakes. You accept that failure is often a step in the journey to success. You are daring and willing to try new things instead of doing only what's within your comfort zone. You're not afraid to be wrong, or different, or to go against the grain. Throughout history, many Black Americans have taken risks to gain freedom and equal rights. They have also invented things that changed the course of our country, written novels and music, educated others, and more. Any great accomplishment ...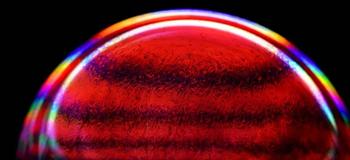 Student artwork published in 2023 Three Lakes Sampler:

Jordan-Elbridge students are being recognized in the 2023 'Three Lakes Sampler.' The art and writing publication is put together by the Talented and "Kisses to Venus" by Navaeh Foster Gifted Committee of the Cayuga Onondaga BOCES. It highlights the creative talents of students in the component districts. This year's work will once again be showcased in an exhibit at the Schweinfurth Art Center in Auburn. The 'Three Lakes Sampler' pieces are featured within an annual exhibit called "Both Ends of the Rainbow," which showcases more than 1,000 pieces created by area-students in grades pre-k through 12. If you'd like to check out the show in-person at the Schweinfurth, the 'Three Lakes Sampler' exhibit ...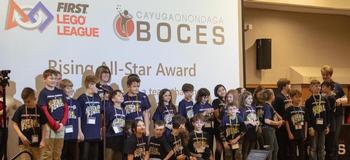 JEDIS Lego League team takes home "Rising All-Star Award":

Jordan-Elbridge Dynamic Intermediate School students participated in the regional FIRST Lego League challenge on January 28th at Cayuga-Onondaga BOCES, where they won the "Rising All-Star Award!" "They all did amazing and we are so very proud of the team for accomplishing their Innovation Projects and competing in the Robot Game," said Lego League coach and teacher Brooke Ritter. There are two components to Lego League: missions and the competition. For the missions, students created, programmed, and coded robots to complete challenges such as pushing a button on another Lego-built piece to set off a chain reaction. All the missions were set up on a big table, and once completed, students had three, two-and-a-half minute opportunities to get their robots through ...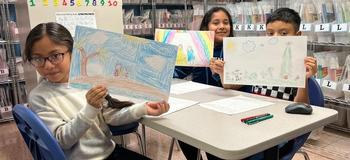 ELL students look to the future in New Year's Resolution project:

JE ELL students across all grade levels are sharpening their speaking, listening, reading, and writing skills through a new project inspired by New Year's Resolutions. "It helps them set up goals for the near and far future, be consistent, integrate with daily routines, reflect, and focus on ways to achieve and improve plans," explained ELL teacher Danuta Goldmann. High school students were asked to create vision boards and write a short essay to go along with their board. Students picked one word to focus their energy on, which ranged from Improvement, Research, Be Happy, Reading, Health, and Responsibility. Goldmann said she was inspired by students' enthusiasm for the project and joined in on the assignment, using the key word "health," to ...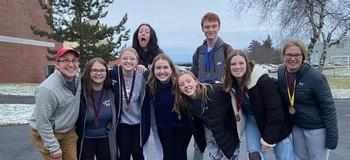 JE Science Olympiad team competes in regional event:

Congratulations are in order for the Jordan-Elbridge Science Olympiad Team. Students competed in a regional event on January 21st at Le Moyne College. The team competed against students from 40 schools throughout Onondaga County. Jordan-Elbridge took home 4th place in Anatomy & Physiology, 10th place in Forensics, and 10th place in Rocks and Minerals! Shout out to Kathrine Dristle, Kendra Beaumount, Sophia White, and Ella Jewsbury for their hard work. Some special recognition also goes to Josh Sorts and Josh Ellis, who brought home the gold medal in the Scrambler event! We are so proud of the entire Science Olympiad team - way to show off that Eagle Pride!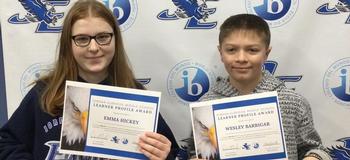 Three students awarded during Be IB Day for being reflective:

January's Be IB Day at Jordan-Elbridge Middle School celebrated the learner profile trait reflective. Three students won the learner profile award for being reflective in their learning. They were chosen by their peers and received a goodie bag and their names displayed on the Elbridge Marquee. The students who won January's award are: Wesley Barrigar - 6th grade Garrett Tamblin (not pictured) - 7th grade Emma Hickey - 8th grade During January's Be IB Day, students discussed the meaning of reflection, and its importance in their personal growth. Students were also given some time to reflect on their learning, and to think positively about their futures.
<< Previous Next >> Viewing 21 - 40 of 335 stories