Six JEDIS participate in robotics camp
The Cayuga-Onondaga BOCES held its third annual STEM (Science, Technology, Engineering, and Math) robotics camp from July 30-Aug. 3. Participants ranged from fifth to eighth grade. Each day, campers were divided into groups and assigned to a specific hands-on session ranging from 3D design and printing to robot design, computer programming, and flying drones by remote control.

This year, six JEDIs (Jordan-Elbridge Dynamic Intermediate School) students participated in the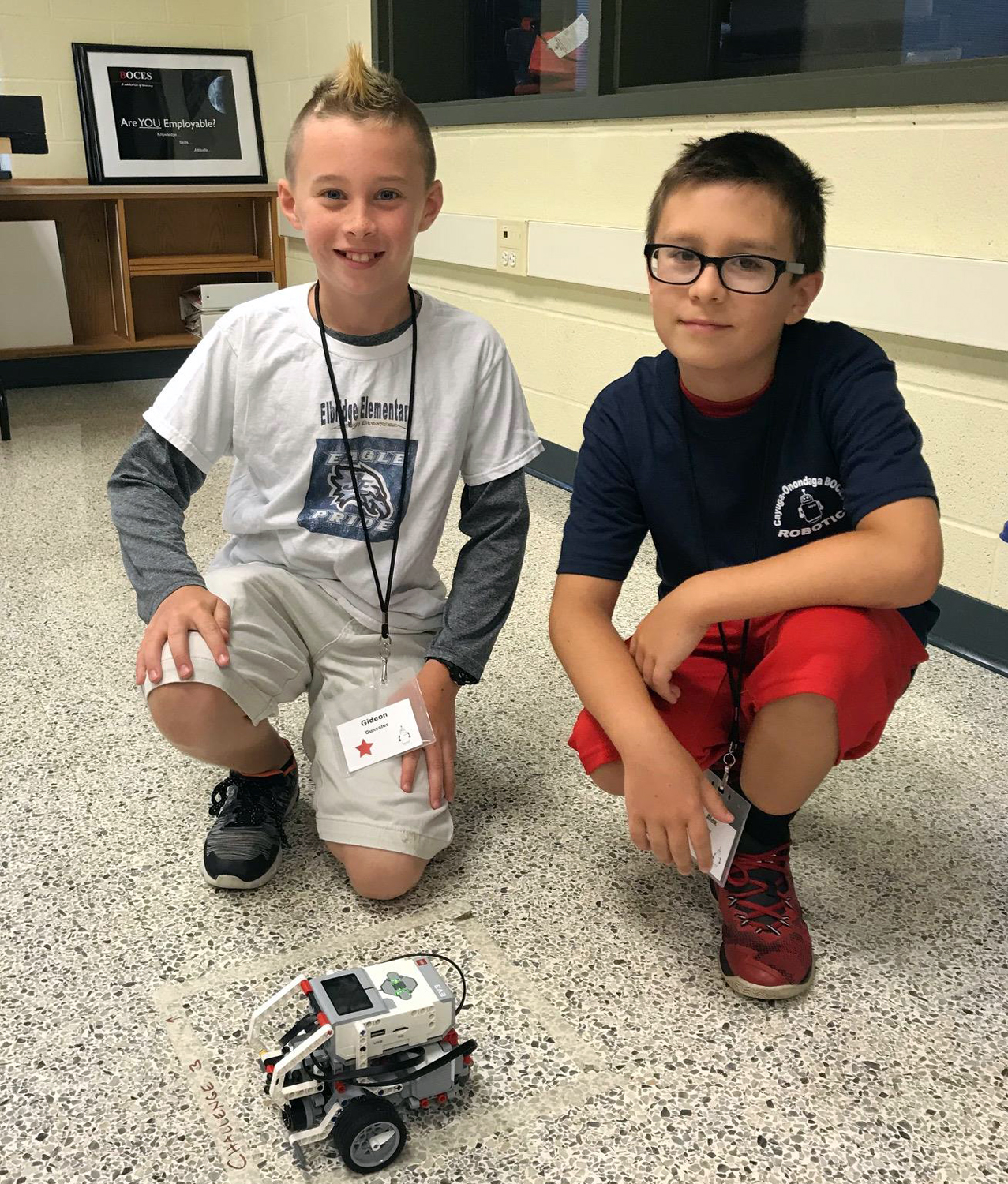 week-long event. The students included Nina Bartolotta, Gideon Gunsalus, Alex Jay, Gabe Jones, Garrett Jones and Zoie Karcz.

R.J. Hartwell, principal of Elbridge Elementary and the new grades 4-5 Intermediate School, visited the students at the BOCES campus while they worked on one of their robot challenges. Students were given a task to use a computer program that remotely instructed a Lego robot to navigate an obstacle course and perform certain actions, such as lifting a small box and raising a ring off a hook.

"First, we have to know each part of the challenge and then decide how we're going to program the robot," said fifth grader Nina Bartolotta.

When Principal Hartwell asked if they use rulers to measure distances on the track, Nina replied "Oh no, we use this small arrow on the wheel and count the rotations from the start line to each target task. If we count wrong, the robot goes too short or too far. We're still working on it."

"STEM activities are exciting for kids," Hartwell said.

"Problem-solving, engineering design, and experimental testing are so engaging to kids that they just jump right in, work collaboratively with peers, and celebrate both failures and successes. They love it!"

Both Elbridge Elementary and the new Intermediate School will host redesigned STEM classroom workspaces for students in the 2018-2019 school year.