JE freshmen officially sign up for program which would allow them to attend OCC tuition-free
Jordan-Elbridge High School freshmen were joined by parents, school leaders and representatives from Onondaga Community College as they participated in a signing ceremony on Jan. 28 for the OCC Advantage program which would allow them to attend the college tuition-free after they graduate.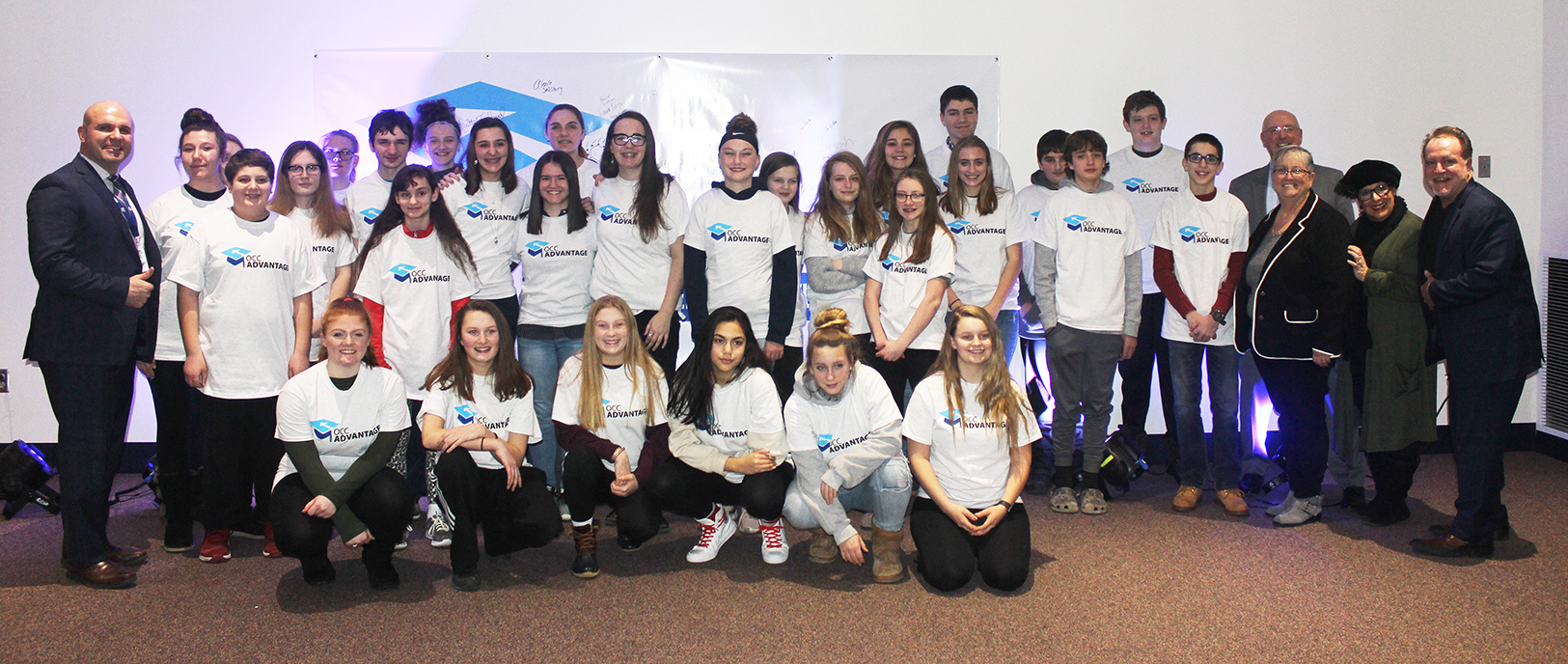 All 95 freshmen (or the Class of 2022) at JEHS are enrolled in the program.

According to OCC, all of the students who meet attendance and grade point average requirements, complete community service and graduate will be eligible to attend OCC tuition- free. The GPA requirement is 2.0 (the letter grade equivalent of a "C") while they are in high school.

Students would have two years once they get to OCC to earn an associate degree or certificate. While there, they would also have to maintain a certain GPA or higher and meet community service requirements to stay in the program. During the 2018-19 academic year, full-time tuition at OCC is $2,450 per semester.

To open the ceremony, Jordan-Elbridge Board of Education vice president Karen Guerrette said that the program would help students build the skills they need to succeed in college. She also advised the students to "learn from those around you."

The audience then heard from three students from OCC and the college president, Dr. Casey Crabill. The students talked about the quality of education at OCC, touted its welcoming and caring atmosphere and explained how it can open the door to larger private colleges.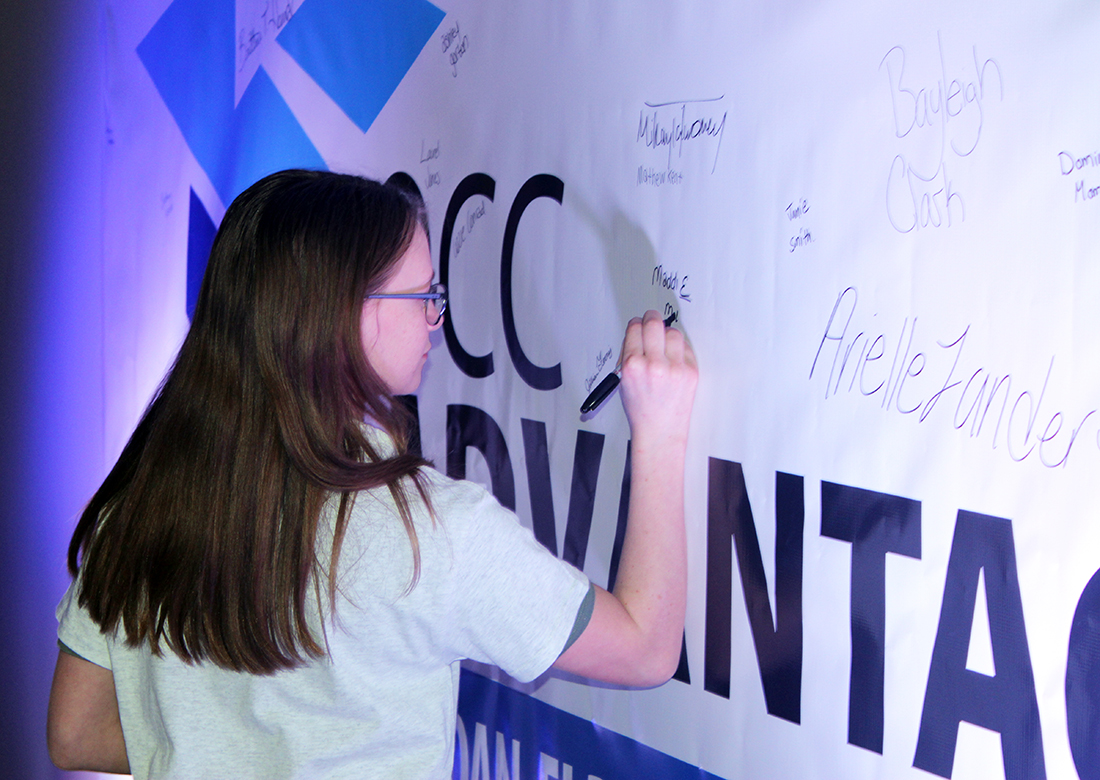 Crabill then told students that college isn't that far away and preparing for the future begins right now. She also shared three secrets to student success in the program: go to school, do your work to the best of your ability and get involved in some way outside of the classroom.

"We want to make sure that when you graduate from JE, you have the skills necessary to succeed," she said.

Jordan-Elbridge Superintendent James Froio closed the ceremony by telling the students that he sees a tremendous opportunity being presented to them. He also thanked the OCC Foundation, which serves as the primary fundraising arm of the college, and helps make the program possible.

"Today marks the first day of a plan," he said. "In the end, it's on you to be disciplined and do what's best for you."

Multiple parents in the audience said they were excited about the program and the opportunity it presents.

Robin Salmonsen, whose daughter Haylee is a freshman, said the program can provide a good foundation for her daughter.

"It gets her prepared for college," she said. "She's already taking AP classes."

Julie Clark said she's excited about the program and for her daughter, Bayleigh.

"It's just great for her. College-readiness will be important for her no matter where she goes," she said.