Congratulations to the Class of 2019
A total of 109 Jordan-Elbridge students crossed the stage to accept their diplomas during the Class of 2019 commencement ceremony on June 22.
Superintendent James Froio welcomed those who packed the stands to the district's 55th commencement ceremony, which was the first to be held outside at the high school stadium.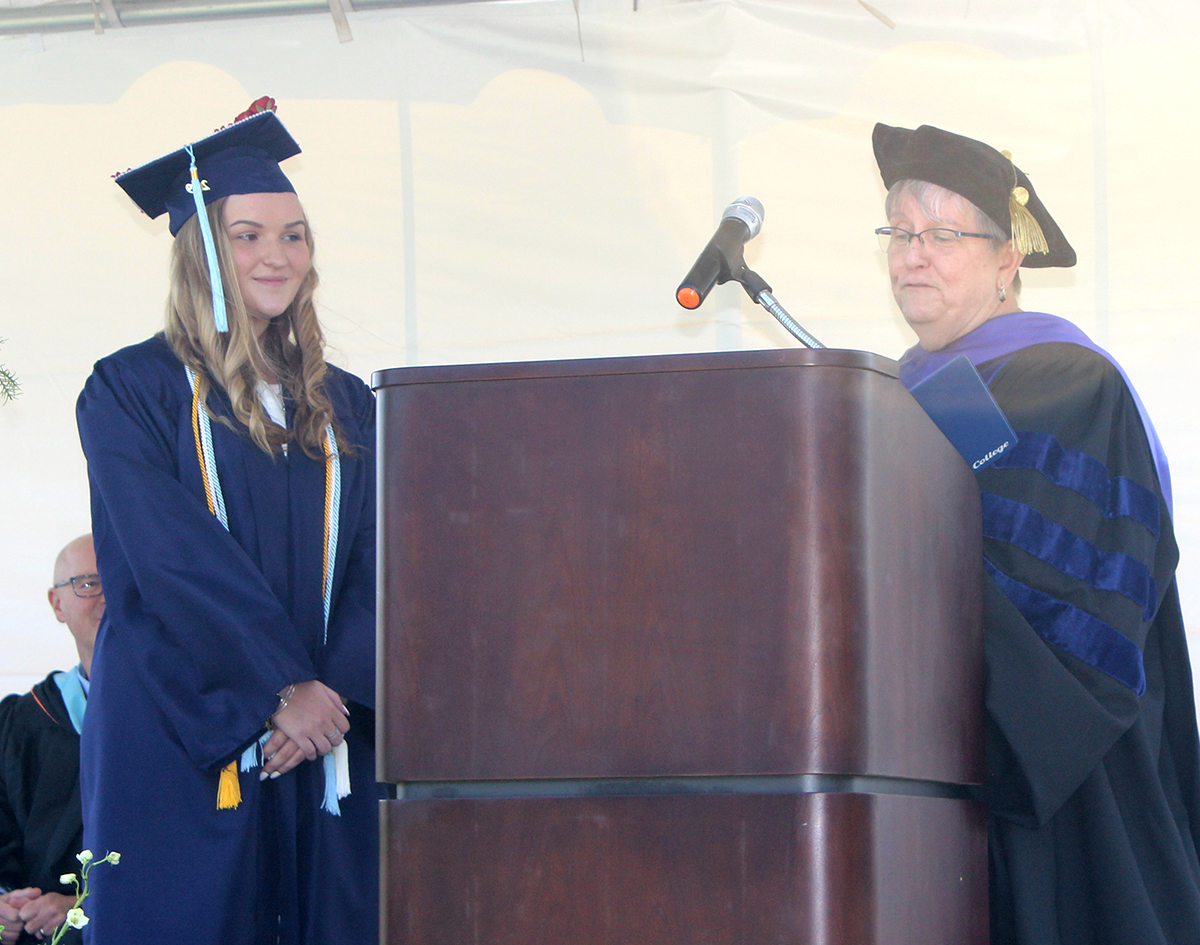 Following the National Anthem, keynote speaker and Board of Education president David Gallaro congratulated the students for their accomplishments.
He talked about how the learning in life never actually stops and how failure is just a diversion on the road of life. He then went on to mention the early struggles of recent "Jeopardy!" champion, James Holzhauer, and how he persevered to achieve success. He subsequently left students with two pieces of advice: maintain close relationships with family and friends and be kind and help others.
"Please be helpful and kind to others. Sometimes a smile and a hug is all it takes to make someone's day," he said.
Following his speech, middle school principal David Shafer presented the Wall of Honor Award to Fred and Linda Weisskopf.
Dr. Casey Crabill, the president of Onondaga Community College, then presented senior Mackenzie Eck with her associate's degree. Through the district's Early College High School program, Eck became the first JE student to graduate with both a diploma and an associate degree.
The audience also heard speeches from co-valedictorians Reilly Keenen and McKayla Rohmer and salutatorian Ethan McCabe.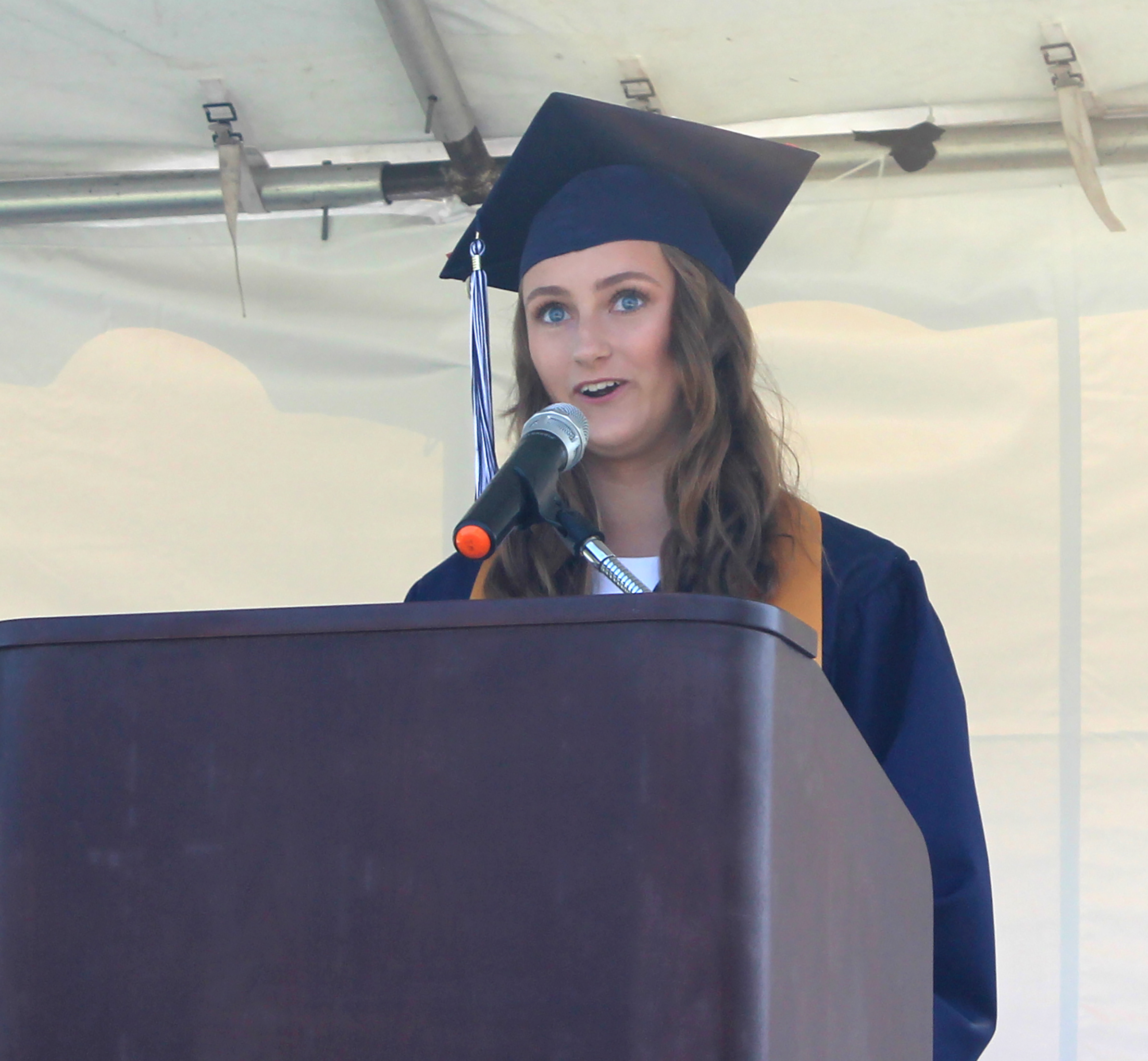 Keenen recounted his early years in school before putting the future into perspective.
"In the moment, lots of choices we've faced seemed like important, future changing choices, and we treated them as such. But no, these aren't the choices we should be getting wound up about," he said.
"We've barely started out into the real world. We have some of the biggest choices ahead of us."
Rohmer followed his speech, and said after growing so much in school, now is the time to say "thank you" to everyone who made it possible. She said now students can take their memories and experiences and use them to propel them into the future.
"It is your future, so take the opportunity to do what you love and what you're good at. Even if that takes choosing your major and changing it six times, or taking a year off to decide what you want to do," she said.
McCabe also used his time to thank his family, friends, teachers and anyone who had influenced him along the way. In closing, he echoed Gallaro's speech from earlier.
"Be kind to one another, and love everyone. I think you'll find the world to be a much happier place when you're the one making others happy," he said.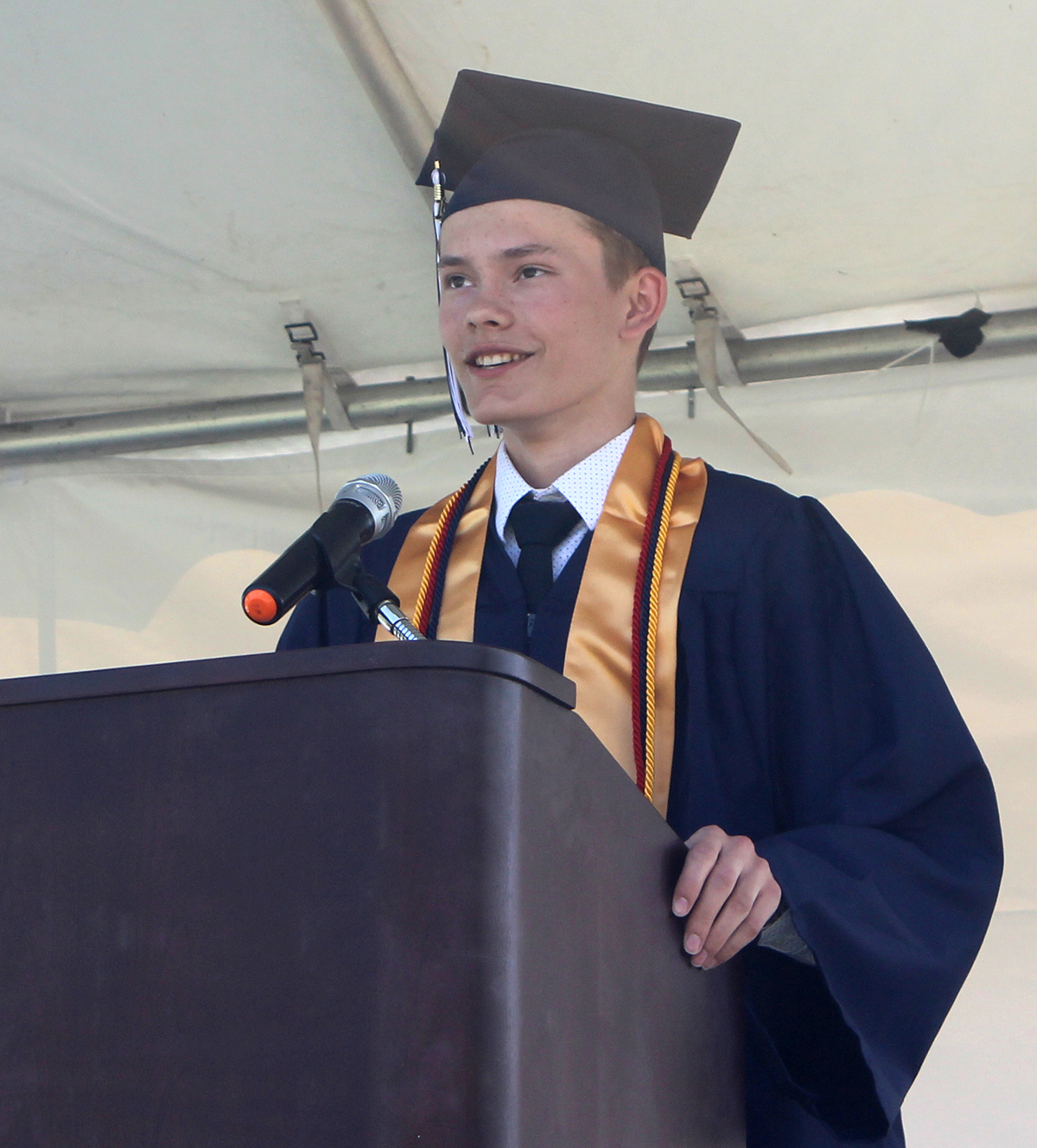 "Kindness will not only help to make the world a better place, but it will also help to make you a better person."