Sounds of Autumn Home Show at JE draws more than 1,300 spectators; Marching Eagles win first in class
The Jordan-Elbridge Marching Eagles won first place in their class in front of more than 1,300 spectators at the 39th Annual Sounds of Autumn Home Show at JE on Sept. 7. The show featured marching bands from eight schools around the area.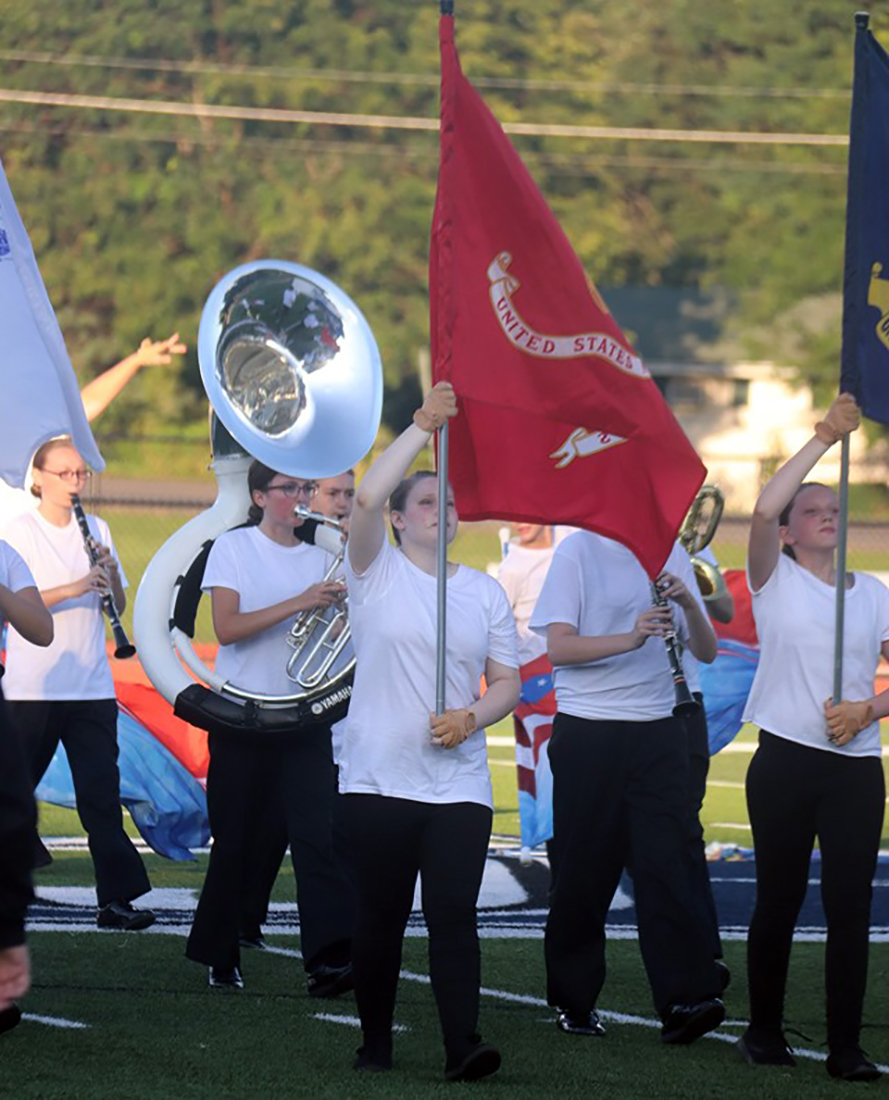 Each band performed a 7-minute show and received a score from a panel of judges. The Marching Eagles received a total score of 64.5 points, representing an increase of 4.2 points from last year.
"The performance was their best run through of the year so far. It was even better than last year and all the judges agreed on that," marching band director Randall Bennett said.
"The whole competition ran extremely smoothly. Our kids are very dedicated. They are taking the show with ownership and making it happen."
The Marching Eagles' performance depicted the musical story of the band that was on the USS Arizona that was sunk at Pearl Harbor.
Musical selections included the "America Forever March" by Jim Colonna, "The Tears of the Arizona" by Brian Balmages," "The Star Spangled Banner" and more.