JEHS students attend manufacturing career day
In early October, technology students at Jordan-Elbridge High School attended the 10th Annual Manufacturing Career Day at Hill-Rom in Skaneateles. The ten students came from grades 10-12 and attended because of their interest in the science, technology, engineering and math (STEM) field.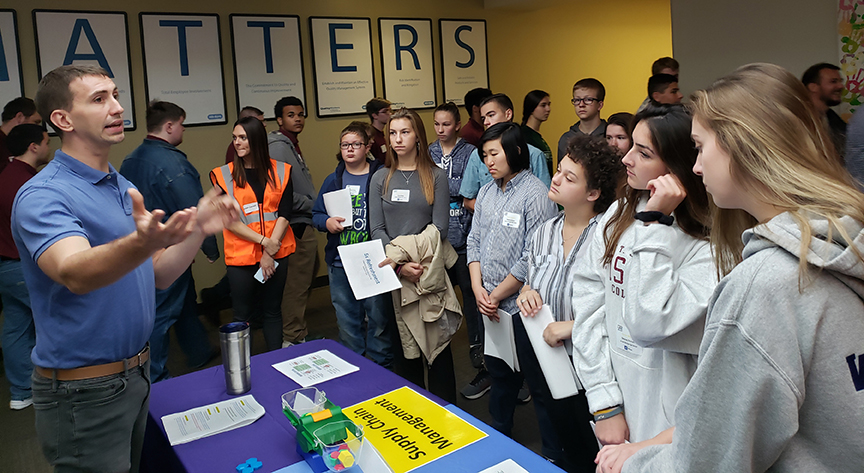 Held annually on the first Friday in October, Manufacturing Day helps show the reality of modern manufacturing careers by encouraging thousands of companies and educational institutions around the nation to open their doors to students, parents, teachers and community leaders.
This year, students were given the opportunity to engage with marketing strategists, engineers and technical personal who work at Hill-Rom.
"The students seemed very engaged and enthusiastic when they were there," said technology teacher Travis Bruneau.
"The 100-year-old facility we visited is completely modernized to produce and distribute medical equipment throughout the country. Today's manufacturing is about advanced technologies, state-of-the-art facilities, and fast paced work environments."
The students who attended included: Clara Derby, Jillian Ferris, Kasey Jackson, Rylie Platt, Jacob Noll, Keegan Delap, Wendy Carter, Meghan Whalen, Mia Delap and Delaney Dunham.