2019-20 marks first full year of OCC Advantage Program at JEHS
The 2019-20 school year will mark the first full year of the Onondaga Community College Advantage Program at Jordan-Elbridge High School. The program allows students who meet certain criteria to attend the college on a full scholarship after they graduate.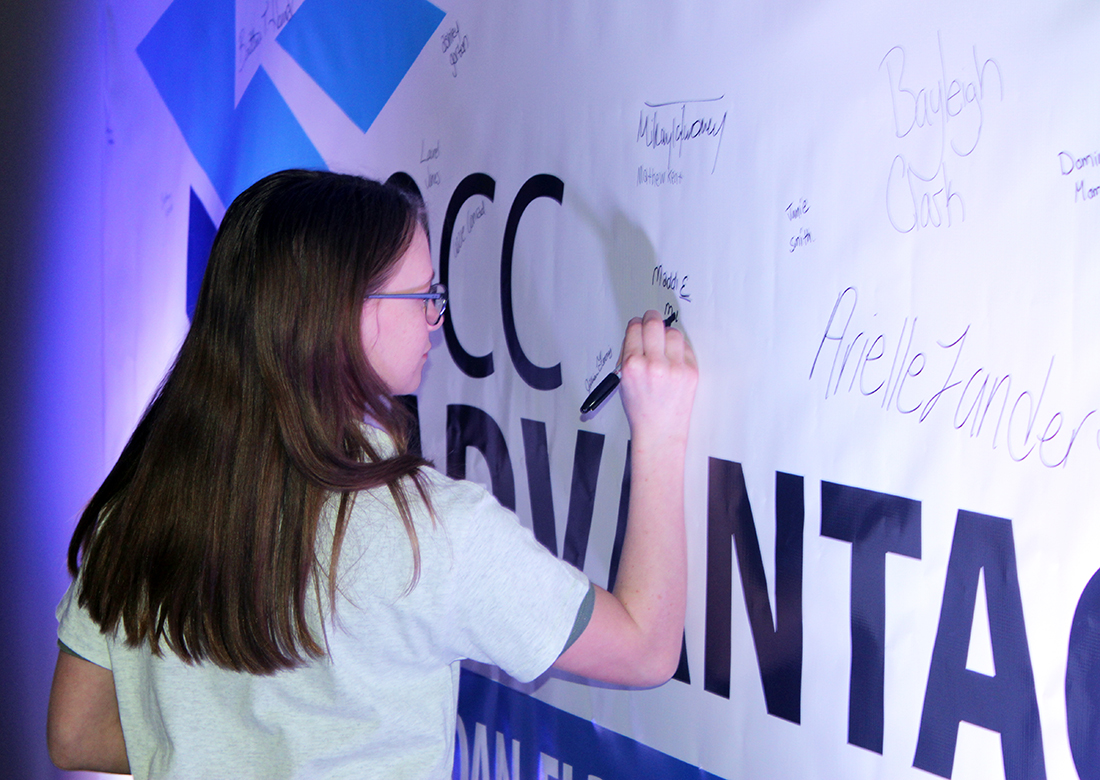 In January, freshmen at JEHS signed up for the program, and principal Mark Schermerhorn said about 87 percent of the students involved fulfilled the criteria for their first year.
About 60 students are currently in the program. The current freshmen can sign up during a kick-off ceremony on Jan. 27.
There will also be a new school counselor, Kim MacDonald (see profile on page 3), tasked with being the OCC Advantage coordinator.
"We're happy with the results of the first year of the program," Schermerhorn said.
"Over the summer, we had a 'restorative day,' for students who didn't meet the academic or attendance benchmarks in the program. They received a college readiness presentation from OCC reps who discussed the importance of attendance in school and how it relates to strong academic performance. Once they completed that, they were eligible to go back into the program."
According to OCC, all of the students who meet attendance and grade point average requirements, complete community service and graduate will be eligible to attend the college on a full scholarship. The GPA requirement is 2.0 (the letter grade equivalent of a "C") while they are in high school. Students would have two years once they get to OCC to earn an associate degree or certificate.
While there, they would also have to maintain a certain GPA or higher and meet community service requirements to stay in the program. During the 2019-20 academic year, full-time tuition at OCC is $2,495 per semester.
Schermerhorn said both students and parents have been pleased about the program and the possible doors it opens.
"Students are excited because it can lead to a lot of different avenues of interest, and parents are excited because their children can go to OCC on a full scholarship," he said.
Additionally, the Early College High School program at JEHS will have about 10 students enrolled this year.
Now in its fourth year, the ECHS program is offered in conjunction with OCC and affords students the opportunity to earn high school and college credits concurrently and graduate with two degrees: A New York high school diploma and an associate degree. The college credits earned in the program also transfer to SUNY schools.
Thanks to the program, Mackenzie Eck, a member of the Class of 2019 became the first student in JE history to graduate with both a diploma and an associate degree.
"To make it a smooth transition for ECHS students, we did an OCC registration day early this summer," Schermerhorn added.