NCAA Clearinghouse/Eligibility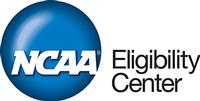 NCAA Procedures

In order for Jordan-Elbridge student-athletes to compete at the Division Iand Division II collegiate level, prospective student-athletes must register with the NCAA Clearinghouse. To register, prospective JECSD student-athletes should visit the website at https://web1.ncaa.org. After accessing this page, please click on "Prospective Student- Athletes" to link to important information. The pages that follow also provide a guideline about the NCAA Clearinghouse. Please contact the JE High School Guidance Office at 689-8500 Ext. 1012 for further information.


When Should Students Register?


Students may register at any time, but we recommend that they register during their junior year. The Eligibility Center will evaluate a student's academic credentials once the following information has been received, and the student has had their status requested by an NCAA member institution:
Completed online registration;
Fee payment;
SAT or ACT test score on file from the respective testing agency;
Transcript(s) from all schools or programs attended
.