Business Office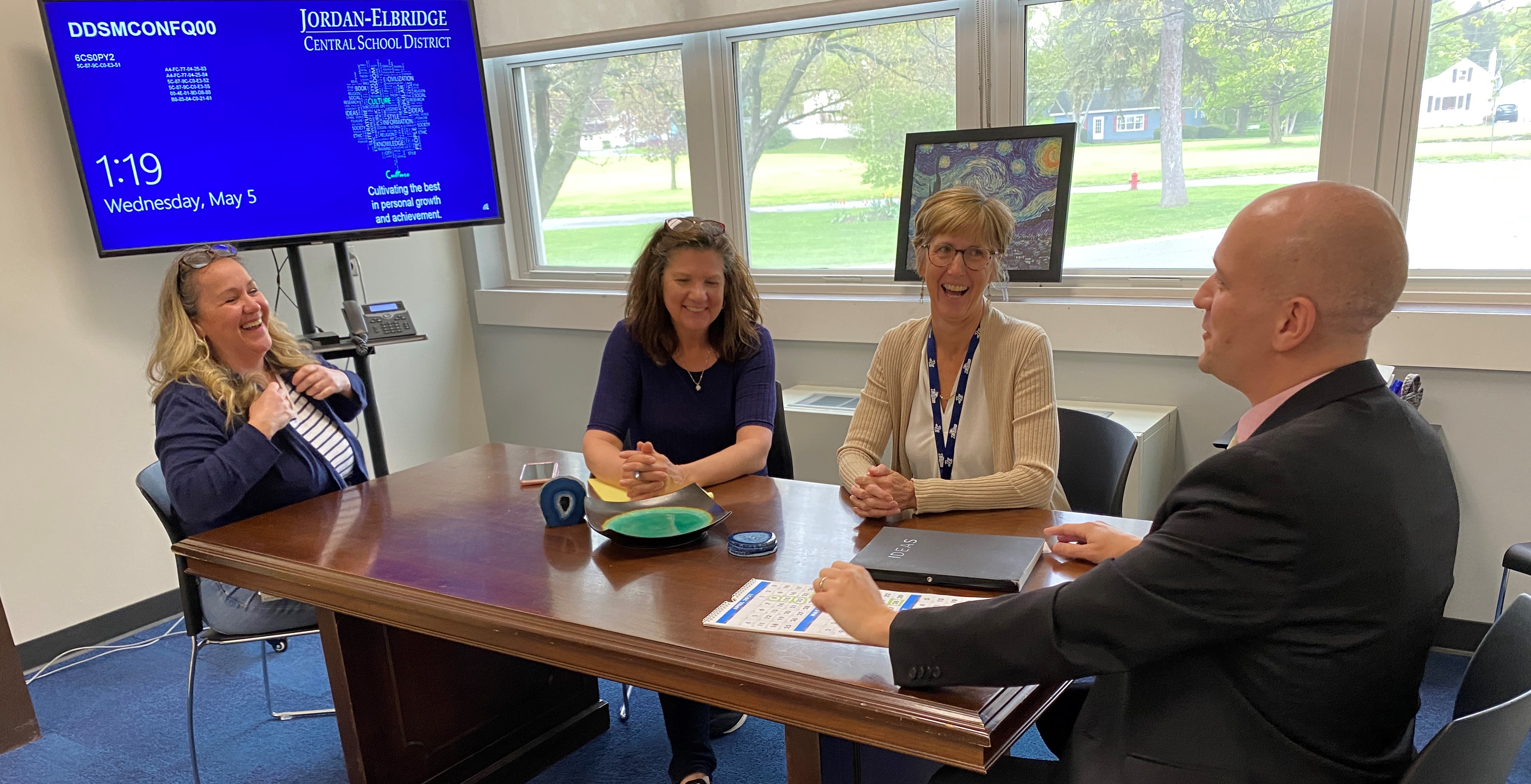 Contact
R.J. Hartwell
Assistant Superintendent for Business & Finance
Phone: (315) 689-8500 x 5114
Fax: (315) 689-0084

Shelly Westcott
Information Aide & District Registrar
Phone: (315) 689-8500 x 5205
Fax: (315) 689-0084

When and where is the school district budget vote?
The yearly school district budget vote is typically held the third Tuesday in May. In-person voting takes place from 7 a.m. to 9 p.m. at Jordan-Elbridge High School at 5721 Hamilton Road, Jordan, NY 13080.
Can I vote by absentee ballot?
Residents who will not be in the area on in-person voting day may apply for an absentee ballot at the JE District Office. Please contact the district clerk at (315) 689-8500 x 5002 to request an absentee ballot prior to the day of the annual budget vote. Absentee ballots must be returned to the district clerk by 5:00 pm on the day of the vote.
Additional information can be found on our Budget website:
https://www.jecsd.org/districtpage.cfm?pageid=1481
Cathy Hardman
Account Clerk
Phone: (315) 689-8500 x 5115

Tax Collector
Phone: (315) 689-8500 x 5105

Fax: (315) 689-0084

Amy Lewis
Personnel Aide
Phone: (315) 689-8500 x5102
Fax: (315) 689-0084