Family Academy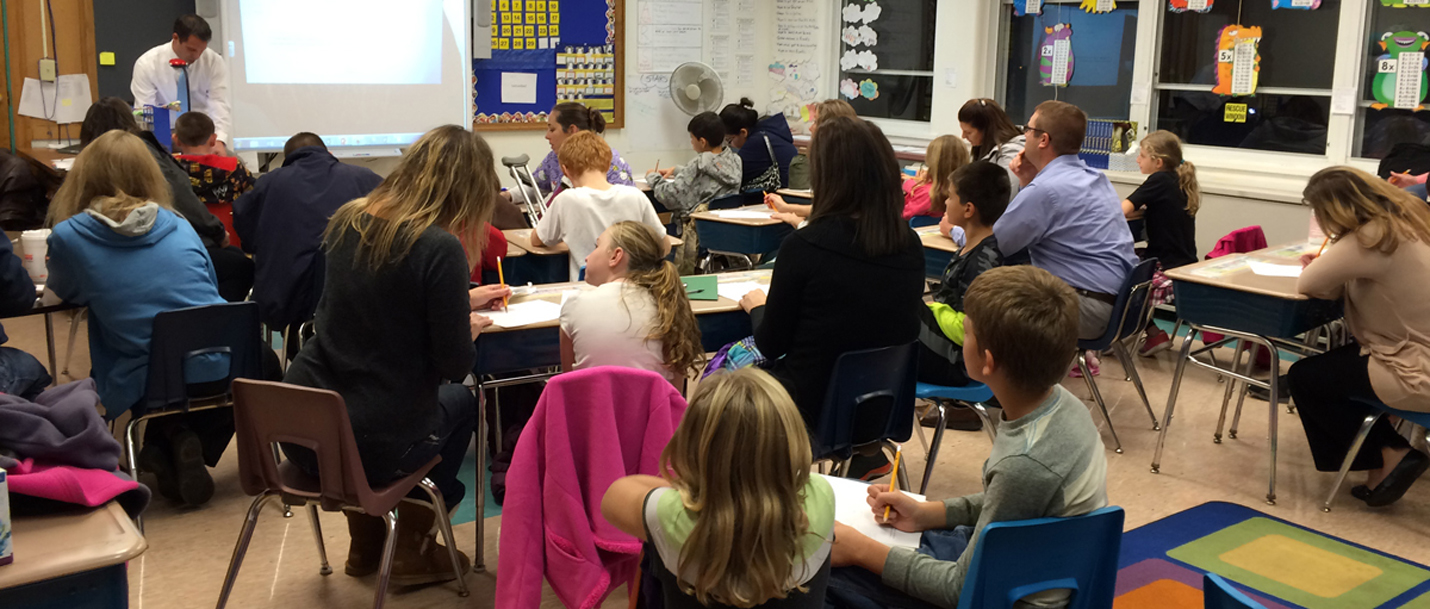 The Family Academy initiative began in the district as a way for parents and children to learn together at school using the language students hear daily in the classroom. The Family Academy sessions are targeted for grades UPK through 4.
Please check this page for upcoming dates.
Testimonials:
"It was very informative and helped us to understand what our kids are learning"
"Any extra help is always welcome"
"I am likely to attend again. It is always nice spending a little time with my daughter and her classmates and teachers."
"We like the connection and family time"
" Having a teacher explain things helps."
" Food was great, lively and fun presentation, dedicated teachers"
"The Common Core is very challenging for kids and their grown - ups too. Thank you for your help."
"I enjoyed tonight's presentation. I think this will help me to help my daughter when she has essays to write."
"Good to show kids what to "think of" when writing"