Food Service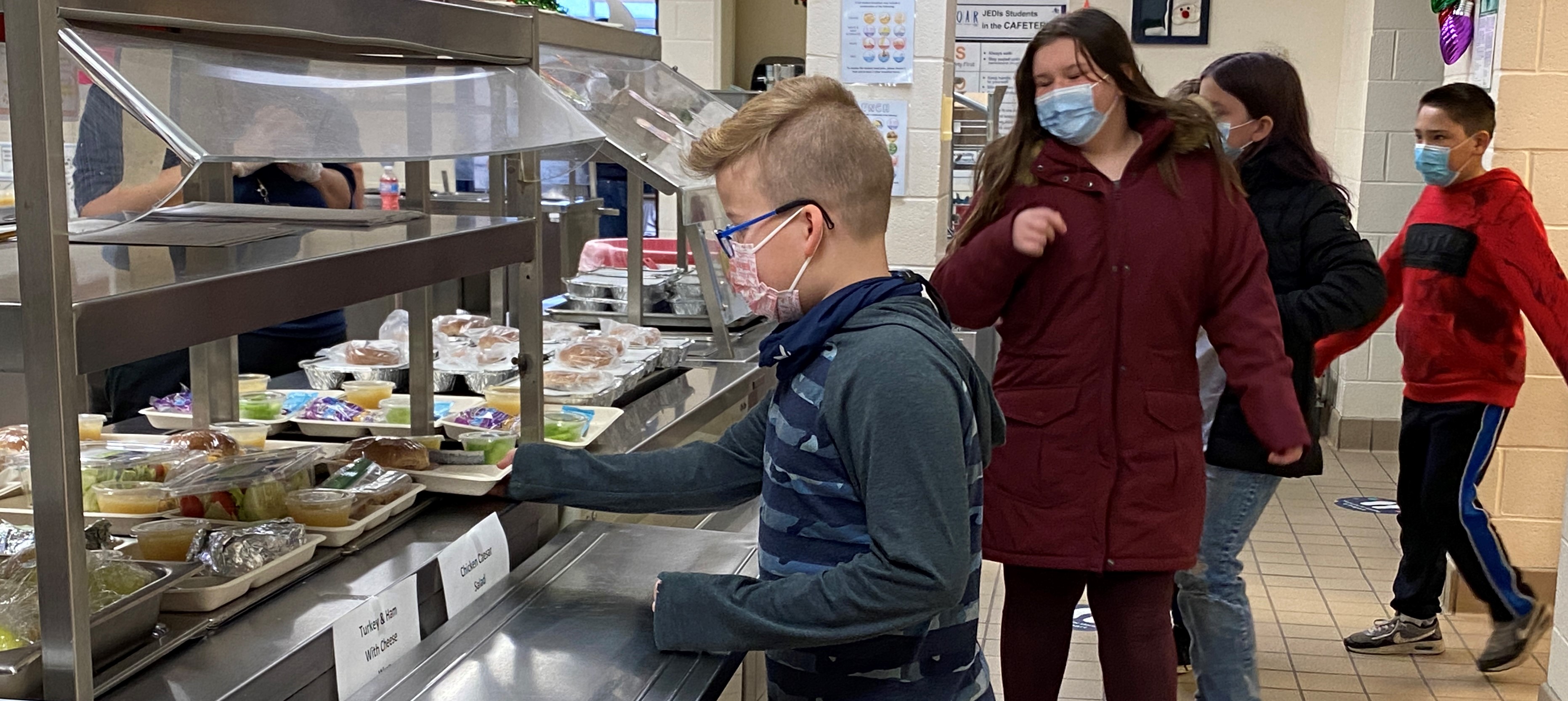 CONTACT
William Vita
Food Service Director
(315) 689-8500 x5701
bvita@jecsd.org
Bernadette Fall
CEP Meal Administrator
(315) 689-8500 x5002
bfall@jecsd.org
2023-24 Meal Prices
*Note - JE participates in the CEP program, which means all student breakfast and lunch meals are free. If a child wishes to have a second breakfast or lunch, the child would pay the following:

Breakfast - $1.98
Lunch Pre-K through 4th grade - $2.60
Lunch 5th-12th grade - $2.85 The Jordan-Elbridge Central School District is excited to use MySchoolBucks

This service allows you to pay for school meals online using a credit/debit card or electronic check.

What is MySchoolBucks?

MySchooBucks is an online payment service that provides parents the ability to securely pay for meals, monitor student cafeteria purchases and receive email notifications for low account balances.

This replaces the previous "MySchoolAccount" program.

Effective 7/29/21, the MySchoolBucks fee is $2.75 per transaction when adding funds electronically to your child's food service account. There is no fee for your child to add funds with cash or check when paying at school. However, please note that students at all district schools receive free breakfast and lunch every school day, so it is unlikely that you will need to add funds to your child's account until further notice. How do I Enroll?

Go to

www.myschoolbucks.com

or download the mobile app and register for your free account.

1. Add your students using their school name and student ID.

2. Make a payment to your students' accounts with your credit/debit card or electronic check.

NOTE: A program fee of $2.49 per transaction will apply, or you can pay a one-time fee $12.95 for an individual (or $26.95 for a family) for the ability to pay as many times as you'd like using e-checks over the following 12 months. You will have the opportunity to review any fees and cancel if you choose, before you are charged.

3. You may always chose to pay via cash or check at the school cafeteria without any service fees. You are not required to make payments online.

4. Even if you chose to make payments directly at the cafeteria, enrolling in 'myschoolbucks' will allow you to monitor your child(ren)'s cafeteria purchases and receive email notification for low account balance,

If you have any questions, please visit www.myschoolbucks.com and click Help or call MySchoolBucks Customer Support at 1-855-832-5226.