Community
The Town of Elbridge will once again display military tribute banners along Route 5 starting in May and is looking for residents or businesses who can sponsor a veteran or active duty service member. The deadline to sponsor is May 11.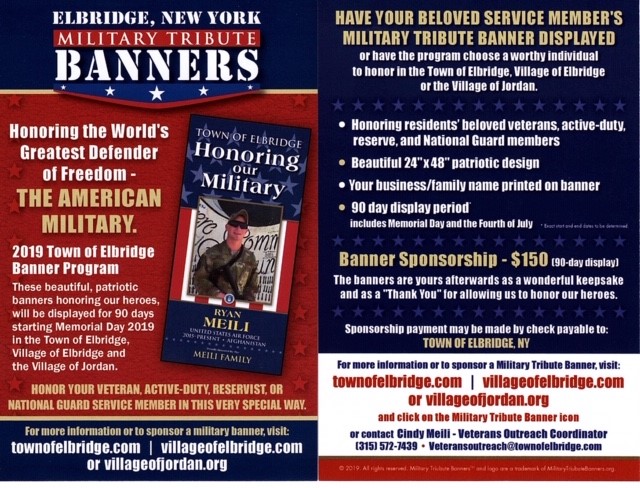 The banners will be displayed along Route 5 in Elbridge and along the Memorial Day Parade route in Jordan. The Banners will be up from Memorial Day to Patriots Day (September 11, 2019).
Each banner honors a veteran or active duty service member by displaying their photo, branch of service, and military service information. Local families and businesses can sponsor a banner which are given to the family or sponsor at the end of the display period.
For more information about the program or to sponsor a banner, residents and businesses can call the Veterans Outreach Office at 315-572-7439 or visit www.townofelbridge.com and click the military tribute banner link to order.