Students learn about new Youth Apprenticeship Program offered this year
High school students got the opportunity to hear more about a Youth Apprenticeship Program offered this school year, as part of a partnership with the Manufacturers Association of Central New York.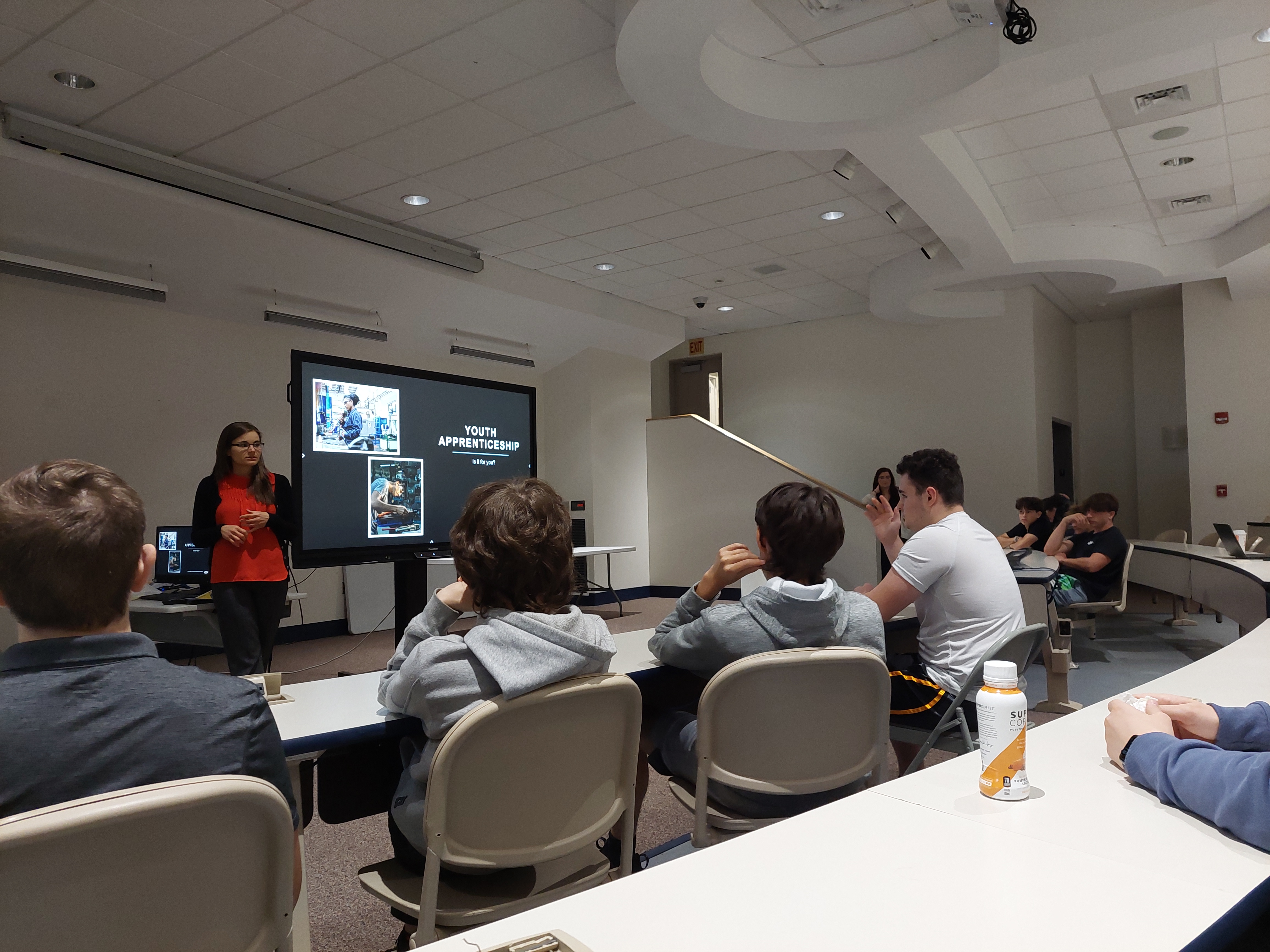 Workforce Development Specialist Amy Stewart answered students' questions and explained more about the program being offered during a presentation at the high school on Wednesday. MACNY is a not-for-profit representing over 300 businesses and organizations across central and upstate New York. This new program offers job shadows and paid internships at local manufacturing companies, along with the opportunity to enroll in college-level classes. This on-the-job training and coursework may jumpstart students into a NYS Registered Apprenticeship when the student turns 18.
The presentation included information on careers in auto mechanics, becoming an electro-mechanical technician, welding, robotics automation, and many more.
Who is eligible, and how do I apply?
Students who are 16-years-old by October 15th, 2022 and attend school in Cayuga or Oswego Counties are eligible
If you are interested, please contact Mr. Bruneau or contact Mrs. Woodford at Jordan-Elbridge High School