Second and third grade ELL students write & illustrate their own stories
Second and third grade ELL students have been working on a writing project that has sparked their imaginations. The students have been writing fiction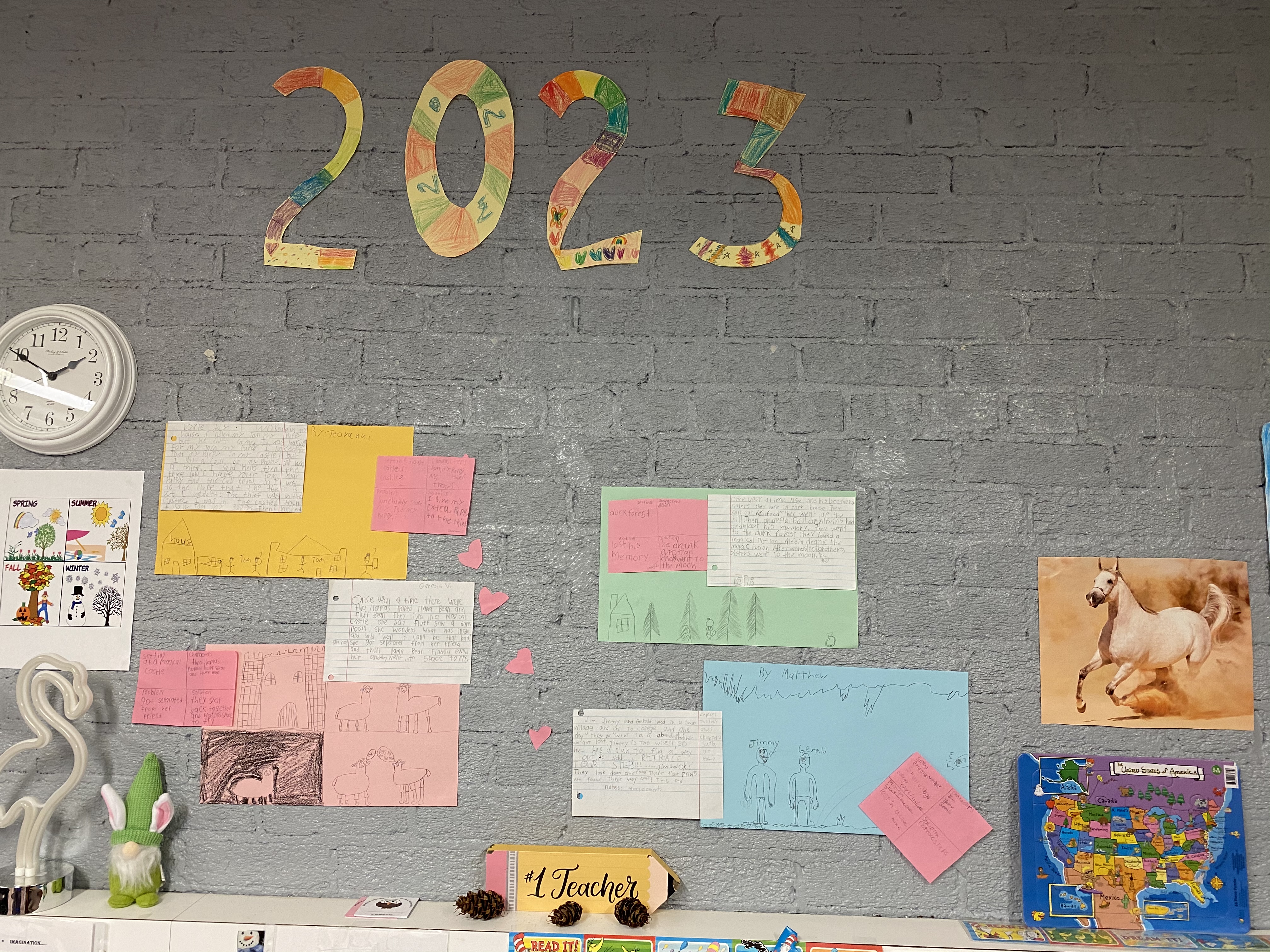 stories and creating illustrations to go along with their work. Once completed, they practice reading the stories aloud.
"Writing to entertain has been one of the best parts of this project; the ideas kept pouring in and the students could not stop coming up with more concepts," explained teacher Danuta Goldmann.
Students started the project by sorting a variety of books, sentences, and short reading passages to help understand why each was written, and what the author's purpose was.
"They kept their stories simple but with a twist in each one," added Goldmann. "Settings, characters, problems, and solutions multiplied by the minute!"
Once the students edited, illustrated, and practiced reading their stories out loud, they were published onto the classroom's Wall of Fame.