JEHS student selected for All-CNY boys basketball team
Congratulations to freshman point-guard Nolan Brunelle for being selected to the boys basketball All-CNY 1st Team! This honor is given to the top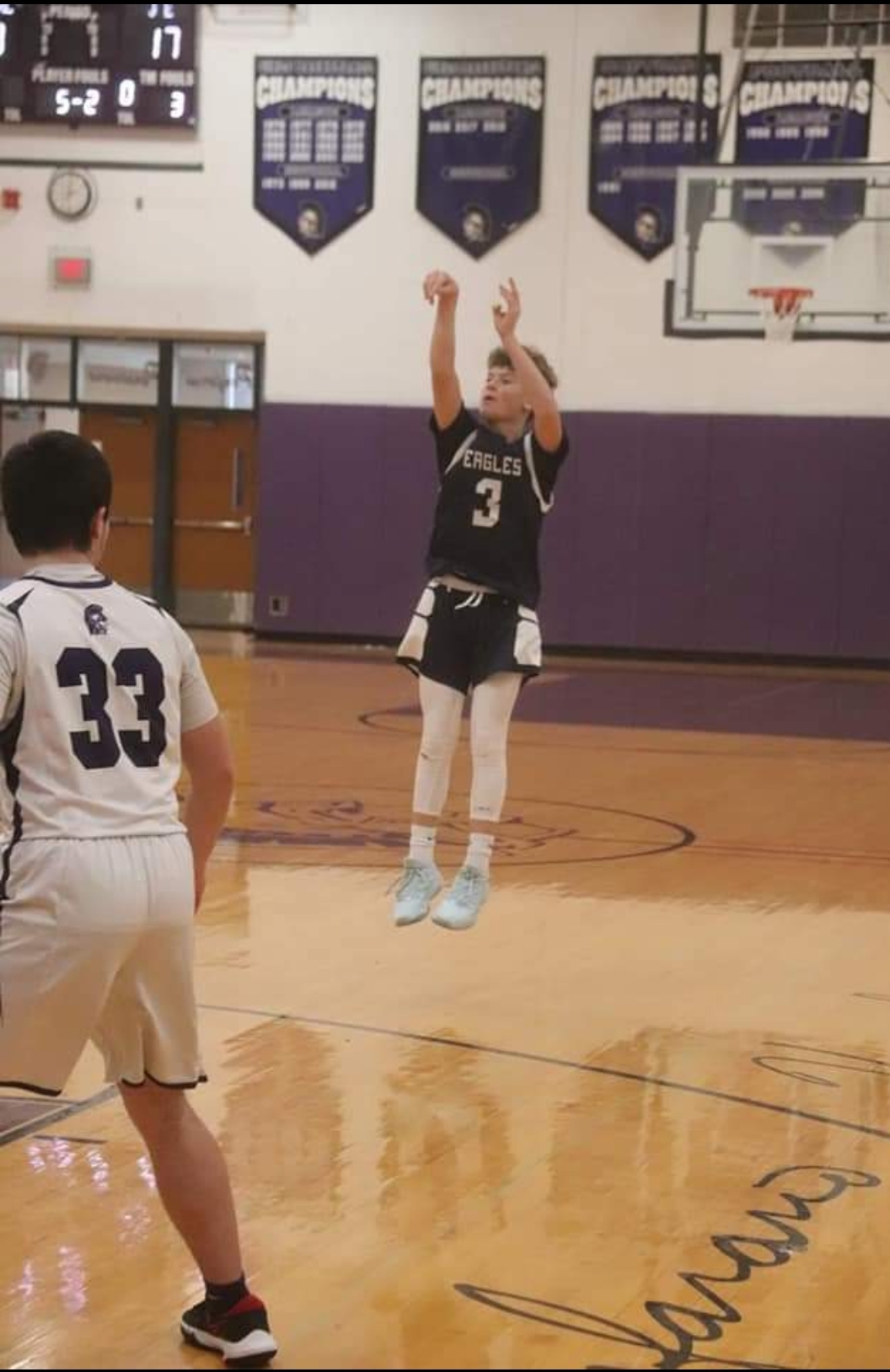 basketball players in Central New York. The selection is voted on by members of the staff at Syracuse.com based on overall play throughout the 2022-23 season.
Nolan helped his team to a 15-7 record this season and a run into the quarterfinals in sectionals. The team was ranked as high as #12 in New York State during the season. Nolan was one of three captains. He led the team with 20 points per-game (445 total), 5 assists per-game (106 total), and 4 steals per-game (84 total).
Nolan was often ranked near the top in the section. He also had 84 three-pointers, which ranked near the top in the state. Nolan broke his single season JE record for three-pointers made (60) from the previous season.
Way to go, Nolan!