Cast announced for JEHS spring play
Jordan-Elbridge High School will be performing "Sherlock Holmes and the Portal of Time" by Michael Druce next month. The show will take place on Friday, May 19th and Saturday, May 20th at 7:30 p.m. at JEHS.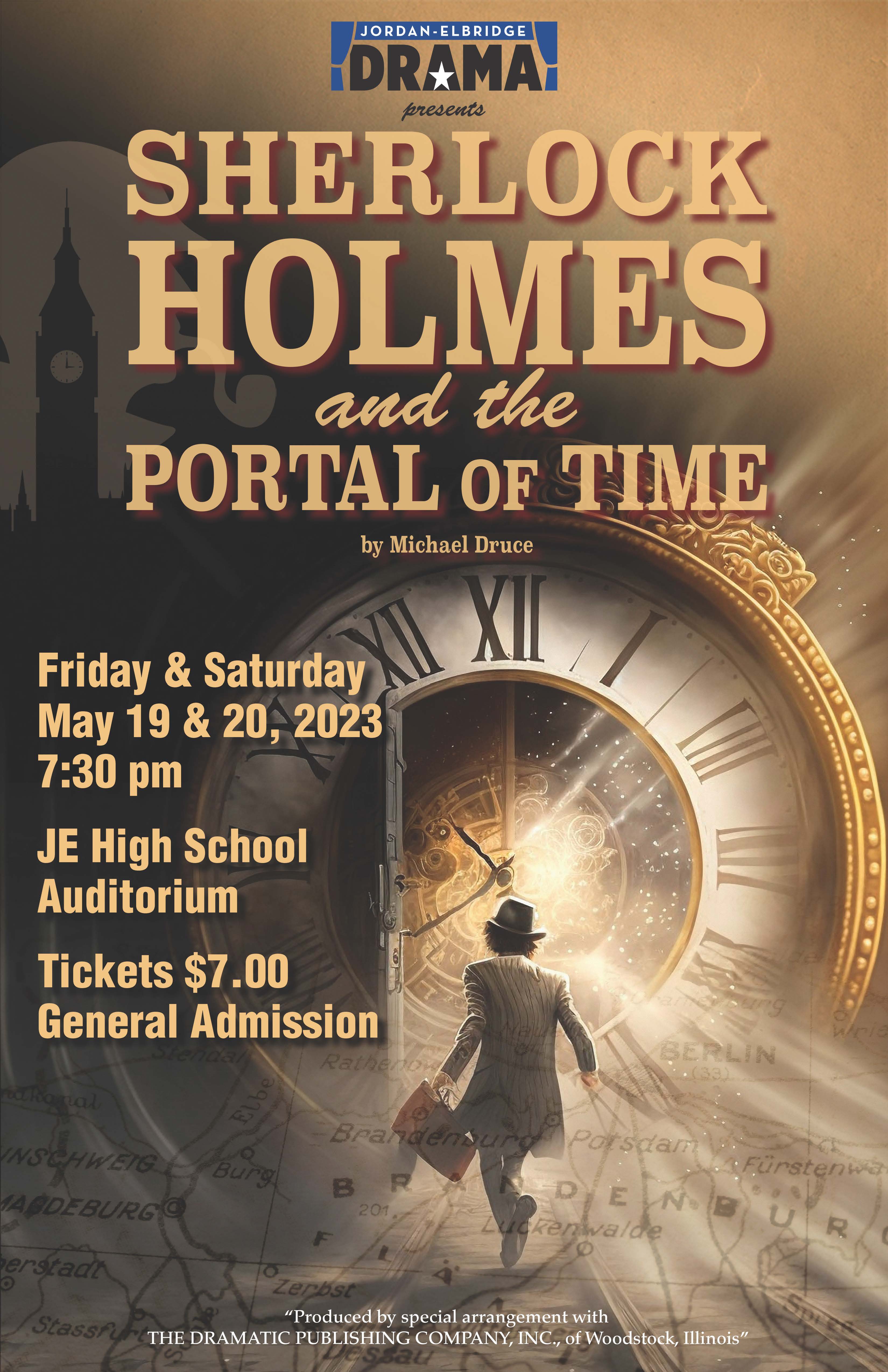 Only one man can change the outcome of World War II: Professor Moriarty. And only one man can stop this evil mastermind from changing the fate of the world: Sherlock Holmes. In this witty, fast-paced, and wildly inventive adventure, Sherlock Holmes and Dr. Watson must travel from London in 1921 to Berlin in 1939 to stop Moriarty from changing the outcome of history. With the help of H.G. Wells, his delightful wife, Jane, and two Albert Einsteins, Holmes, and Watson pursue Moriarty through time.
Tickets will be available at the door or online in advance for $7, general admission.
CAST LIST
Sherlock Holmes………………………………………………..Aydan Piper
Dr. Watson………………………………………………………..Cooper Childres
Mrs. Hudson………………………………………………...…. Laney Green
Jane Wells………………………………………………………...Bridget Whiting
Herbert G Wells………………………………………………...Julian Baker-Flagg
Albert Einstein……………………………………………….….Eric Beasley
Vera Erickson/Elsa Einstein……………………………..…Emma Donvito
Professor Moriarty……………………………………………..Nando Guzman
Vagabond 1………………………………………………………..Kyra Dominick
Vagabond 2…………………………………………………….…Mathieu Piper
Bobby……………………………………………………………….Charles Harding
Inspector Lestrade……………………………………….…….Owen Pardee
Soldier 1………………………………………………………….…Matt Hubbard
Soldier 2…………………………………………….……………...Owen Pardee
Two spies………………………………………Laney Green & Mathieu Piper
Two suspicious men…………………………Owen Pardee & Matt Hubbard
Henchman/Older Moriarty……………… ……….………..Matt Hubbard