A closer look at upcoming spring play with students portraying Holmes & Watson
The character of Sherlock Holmes has been adapted many times in Hollywood; but you can expect a new twist in JEHS' upcoming performance of "Sherlock Holmes and the Portal of Time."
"We've done a lot of slapstick, a lot of funny this year, so this play has some more serious topics," explained director Denise Deapo. "They're going back in time to do something important; and the lighting and stage setup will be really fun to see."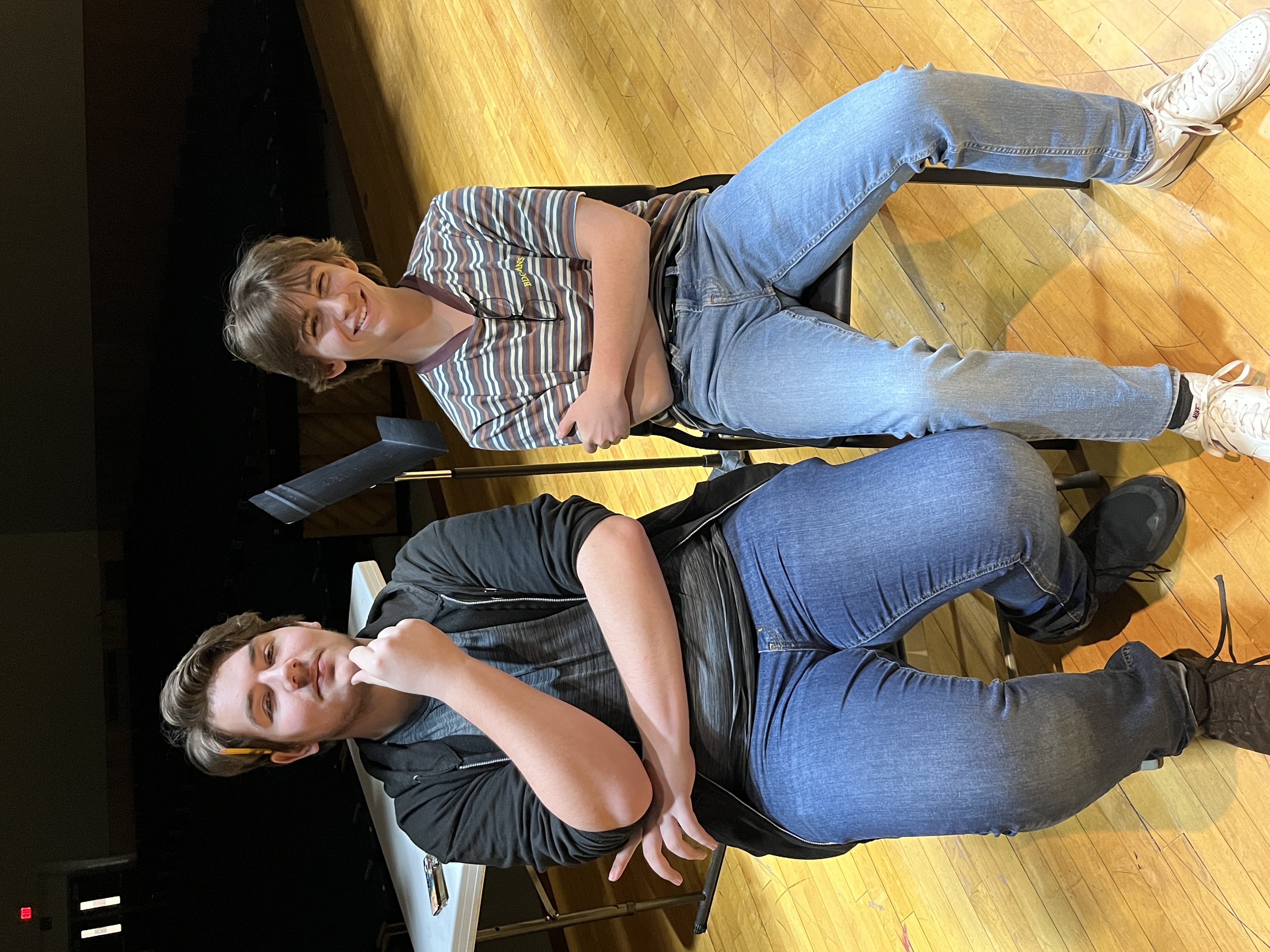 This Sherlock Holmes tale includes time travel, and some significant historic figures, including Einstein and H.G. Wells. There's also plenty of comic relief throughout the show, much of it coming from JEHS junior Cooper Childres, who plays Dr. Watson. Cooper has participated in theater every year of his high school career so far, and said it's opened him up to be more confident and less shy. He encourages everyone to experience the friendship and fun that come with theater, but his favorite part is seeing the final product after weeks of hard work.
"During a performance, watching a scene happen that you've seen go on every day in a rehearsal and now seeing it happen right in front of you, you get a flood of memories of it being put together from the ground up, and you realize, wow this has really come such a long way," said Cooper.
Junior Aydan Piper, who plays Sherlock Holmes, has also participated in theater since his freshman year, and said his favorite part is how everyone becomes a family.
"Everyone is definitely really close, and the audience supports a lot," Aydan said. "I know for both 'Enter Laughing' and 'Something Rotten,' I felt loved as a character."
Both students hope to go into the arts post-graduation. Aydan plans to study film directing, and Cooper wants to study acting.
If you'd like to see them in action, "Sherlock Holmes and the Portal of Time" will be performed at Jordan-Elbridge High School on Friday, May 19
th
and Saturday, May 20
th
at 7:30 p.m. General admission tickets at $7, and will be available both in advance online, and at the door on the nights of the show.
For more information about the show, its full cast, and how to buy tickets when they become available online, go to the JE Drama website
.